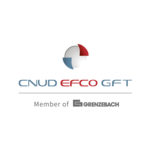 Candidatul Ideal
Experience:
Experience within an industrial environment;
You are an engineer with good general knowledge of machines, welded mechanical constructions with moving parts and/or process installations;
You are an engineer with experience in a technical, project related environment or within the production or maintenance of complex machines;
You have preferably experience in an environment where you have been confronted with a broad range of technologies;
You are able to read, understand and comment on technical drawings;
You ideally have done on-site work for longer periods of time;
You are computer literate;
Knowledge of a 3D package (e.g. Solidworks, Inventor or Pro-Engineer) is considered as a plus;
Knowledge of e-plan is considered as a plus.
Personality
Customer oriented and professional attitude;
Hands-on and pragmatic leader with excellent interpersonal and communication skills;
Well-organized, stress-resistant and results oriented;
Intellectual flexible, open minded and capable to adapt to various customer-environments;
Teamplayer that can perform his tasks independently;
Your 'intellectual curiosity' is a drive to improve step by step;
Knowledge of English is required. Knowledge of any additional language is considered to be a plus.
Market knowledge:
You acquire market knowledge and challenge the internal organization with new insights or (customer) requirements.
Descrierea jobului
You are a trained engineer who will be involved in the follow-up of several projects within CNUD EFCO GFT;
You are supervising an mounting team of the customer or subcontractor, assembling and installing several products that are supplied by CNUD EFCO GFT;
You are the focal point of contact to the customer for CNUD EFCO GFT's on-site installation activities;
You will be part of the project team and you give input for lessons-learned and completion of as-built documentation;
You will make yourself familiar with all aspects needed to allow you to execute the project on-site according the agreed scope and time-schedule. You are solution-minded and you are independent in on-site problem solving;
The function includes frequent travelling and on-site presence for both project execution as well as post project service activities;
A project typically requires on-site presence from 3 to 4 months. During this time, you will be abroad for uninterrupted periods of around 6 weeks. You will travel around 60% of your time;
When you are not travelling, you will be involved in the realization of projects at CNUD EFCO GFT's factory in Iasi.
Key responsibilities:
Actively lead the mounting teams and subcontractors on site and perform cold testing;
Act as main technical advisor for the on-site construction of CNUD EFCO GFT's supply;
Manage the project during its on-site execution : this from unpacking on-site to mechanical completion;
Focus on safety, quality and progress of on-site activities;
Establish intensive relationship with the customer during project-execution and after project follow-upTechnical assistance / services on request .
Title:
You manage the on-site execution of the project from A to Z;
You work in close cooperation with the whole project team and main contractor(s);
You prepare in depth your on-site presence with the project team in order to have smooth and efficient on-site project execution;
During execution, you are responsible for the execution on-site in line with the agreed planning.You report to the project responsible – his presence is on a need-to basis;
You lead and perform the cold tests and you prepare everything so that hot tests, commissioning and successfully handover of the installation to the customer can take place;
You are in contact with external and internal partners: customer, suppliers, production, procurement department, shipping, design & engineering;
During your on-site activities, you report to the project responsible. During your stay in the factory, you report to the head of departrment.
Process, procedures and documentation:
You familiarize yourself with CNUD EFCO GFT's processes including all associated methodologies and procedures;
You ensure compliance with project management procedures and regulations in force;
You ensure the quality and integrity of documents that are worked on (meeting reports, quality documents, completion of as-build documentation, expense notes, project documents, etc.);
You review all key documentation related to on-site activities.
Descrierea companiei
The company
CNUD-EFCO is the preferred engineering and solution provider for the float glass manufacturers with special focus on the tin bath and annealing sections of the process.
For more than 55 years, our aim has been to develop high level solutions for thermal treatment of glass including research, design, construction and maintenance.
These solutions will continue to contribute to maximize the thermal part of the manufacturing process and to secure the successful introduction of new products by existing and new customers.
Starting with November 2019, CNUD-EFCO Operations is part of Grenzebach Group.
Grenzebach specializes in mechanical engineering and plant construction possessing over 50 years of experience and know-how. Now, the group has 1350 employees worlwide in locations like Germany, SUA, China and Romania, with 3000 plants installed in 55 countries.
Publicat 4 mai 2022
Reactualizat 18 mai 2022
Expiră 3 iun. 2022
Joburi similare