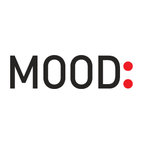 Service Dispatch Coordinator - US Shifts
Mood Media Romania SRL
2 poziții
Anunț verificat
Textul acestui anunț a fost verificat de echipa eJobs pentru a elimina posibile greșeli sau conținut discriminatoriu.
Descrierea jobului
MINIMUM SKILLS, KNOWLEDGE AND ABILITY REQUIREMENTS:

1. At least 1-year experience with in a client facing role
2. English – proficient level
3. Computer literate
4. Strong leadership skills with the ability to solve problems quickly and efficiently
5. Ability to identify and constructively make recommendations regardingoperational improvements
6. A positive attitude and excellent customer service skills
7. Strong written and oral communication skills
8. Flexibility to work day/afternoon shift


Dispatcher Daily Responsibilities:

In addition to the below responsibilities, this position entails handling Service Dispatch in dedicated market based on a data-driven assignment.

1. Log into Talkdesk immediately and stay logged in and available to take direct line calls
2. Check on prior day's activity using Dispatch Dashboard. Ensure jobs markedCPLT are indeed done
3. Communicate any last-minute scheduling changes for current day via phone and/or email to Client and technicians
4. All confirmations with client jobs must have Incident notes with detailed information that it has been scheduled with client (who, what, when, etc.) and email was sent to OFSC for the technician's visibility
5. All information must be notated on the incident at all times
6. Review all new Dispatch tasks via Dispatch Dashboard
7. Constantly work to make your technicians' schedule as efficient as possible
8. Check and resolve all conflicts in the schedule
9. Adhere to subcontractor process document if using a subcontractor the next day's service schedule prior to logging out your daily schedule for the following business day no later than 2 hours before close of business for reviewing and mapping workloads between Technicians evaluate and prioritize workloads / removals / upgrades / surveys
/Premier/Platinum / Drive Thru paging down and all normal service activity a scope of work for EACH trip (1st and any return trip).
The scope of work must be always inserted in the notes and work the Dispatch Dashboard by age throughout the day on the weekly or monthly team calls is mandatory equipment pertaining to the incidents in your queue and provide tracking information to the technician once available with your assigned backup on scheduling time off and balancing workload Buyer's Work Center (BWC) up to date and managed the Backup process when backing up another team member or if they are backing you up in team meetings and maintain a polite and professional relation with colleagues in trainings that are set up by superiors

Communication:

1. Communicate with Supervisor/Manager or Process Manager for any pressing matters
2. Work with Technicians and Subcontractors to make sure daily schedules are updated in real time
3. Respond to all requests, messages and emails within 6 business hours and by the end of the day
4. Respond to ETA questions within 6 business hours
5. Keep a cordial and professional working relationship with the FOM and technicians anyone in the company and amongst the team
6. Establish a good communication and working relationship with Project Coordinator for the markets
7. Make your backup and supervisor aware of time of ahead of time, as approval will be given based on department needs

Enterprise Accounts / Drive Thru Accounts:
1. Schedule all Premier/Platinum account service orders according to Premier/Platinum procedure
2. Schedule all drive thru account orders accordingly
3. Understand drive thru priority codes and schedule accordingly
Descrierea companiei
Remember the last time you danced in a supermarket or while shopping for clothes? We are the ones playing that music for you.
Mood Media is the Global Leader in elevating Customer Experiences – combining Sight, Sound, Scent, Social Media and Mobile Solutions to create greater emotional connections between brands and consumers. Our clients include companies of all sizes and market sectors, from the world´s biggest brands to thousands of small businesses. Our solutions reach more than 150 million people every day at 500,00+ client locations in 106 countries.
For further information about Mood Media, please visit www.moodmedia.com.
Publicat 15 Sept. 2022
Reactualizat 13 Oct. 2022
Expiră 15 Oct. 2022