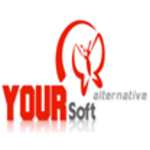 Service Desk Analyst with German
Yoursoft Alternative
2 poziții
Anunț verificat
Textul acestui anunț a fost verificat de echipa eJobs pentru a elimina posibile greșeli sau conținut discriminatoriu.
Candidatul Ideal
The IT Service Desk Analyst role that we offer provides a great opportunity to learn and grow while delivering first level support to a very dynamic user community.
Your responsibilities will include the initial case assessment, case documentation, troubleshooting, resolution of basic incident with the support of IT knowledge articles and assignment of cases to relevant support teams.
You will engage with our users on a daily basis via phone, email, chat and tickets, ensuring that they receive the best support in dealing with the reported issues.

• Strong language skills in German and English
• Availability to work in shifts (Bank Holidays included)
• Customer service oriented with excellent communication skills
• Inquisitive and creative in problem troubleshooting
• Process driven attitude
• Individual and team work skills
• Analytical thinking
• Quality and result driven attitude
• Fair-play

Descrierea jobului

Your role, your mission, our team goal:
• Single Point of Contact for all IT related issues for our user community
• Act as first line in user communication for 2nd level support teams
• Provide initial remote technical software & hardware support to users
• Respond to user queries, providing timely resolutions/updates to issues
• Log all related activities for each case received in the case tickets
• Classify and make an initial assessment of incidents & service requests
• Track and route problems & requests as well as document resolutions in case tickets as per available Knowledge Documents
• Proactively handle secondary issues discovered while investigating a reported case and log case tickets accordingly
• Deliver high end quality services to the business as a team as an individual
• Work effectively in a shared model

What we offer:
• Flexible schedule
• Full time/part time job
• Training to prepare you for the position
• Growth opportunity within the department
• Attractive benefit package
• Exposure to a wide range of tools, systems and environments
Descrierea companiei
Yoursoft Alternative offers IT services since 2009 with various core areas to both its international and national middle range and major customers.
IT services: Microsoft Services, Software Packaging/ IT Consulting, Business Consulting, Software Development.
In addition, we are also available to our customer in the areas of Application Compatibility Management and Security Management.
For more open oportunities visit us at www.yoursoftalternative.com
Publicat 11 Nov. 2022
Reactualizat 9 Dec. 2022
Expiră 11 Dec. 2022