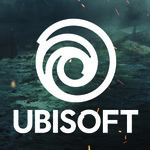 Senior Frontend Web Developer
Permis conducere
Nespecificat
Candidatul Ideal
Your life at Ubi:
At Ubisoft Connect, a division of Ubisoft, you'll help bring millions of players closer than ever to the games they love.
Together with your colleagues, you'll collaborate with AAA production teams to build critical online and interface tools that enhance players' experiences and connect them to their communities. From exclusive rewards to social sharing features, you and your team of fellow innovators will bring about impactful technological advancements regularly.
Joining Ubisoft Connect means joining a team of passionate, extraordinary people driven by a common desire to innovate and create. Not only will you work across a variety of platforms, but you'll have access to some of the most cutting-edge technologies currently available. You'll also enjoy career advancement opportunities, a supportive and inclusive learning environment, and a competitive compensation package.
Your main mission:
As a Senior Frontend Web Developer within the Ubisoft Connect Mobile team, you'll help implement the latest features in our React web applications and our React Native mobile application.
Because we use GraphQL for the app's data and state management needs, your tasks will range from front-end based UI development and debugging to building and maintaining the GraphQL server itself.
You'll liaise with our game designers and UX designers to deliver the best experience to our users and collaborate with our in-house testing team to shake out any bugs.
You'll research and suggest new approaches as tech problems pop up and stay on the lookout for ways to improve our methods.
Plus, you'll support and coach other team members as needed, including those in different time zones (we are a multinational team, after all!).
We use agile methodology, so you'll kick-off a typical day with a quick team discussion to outline goals and check up on everyone's progress.
Given that we're a multinational team, we make use of plenty of tools to stay in touch and organize our time to meet at reasonable times. Once everyone is up to speed, the developers get to work on their assignments.
Descrierea jobului
The professional value you bring:
In-depth knowledge of JavaScript (ES6/2015+), TypeScript and React
Experience building mobile web apps, preferably with React Native
Experience with RESTful API consumption, caching, and error handling
Experience with Git, pull requests, and CI/CD workflows
Experience with GraphQL (or a strong willingness to learn)
Experience with a client state manager, like Apollo Client
Experience with automated testing frameworks such as Jest
Experience with profiling and optimization
Experience with native mobile development (either native projects or writing plugins for React Native)
The personal value you bring:
Experience with larger or multi-national teams
A passion for clean architecture and future-proof code + a desire to stay up to date in web tech
A collaborative and innovative spirit
Descrierea companiei
At Ubisoft Bucharest, we create games that reach millions of people worldwide. We're working with top global Ubisoft studios on projects that shape the entertainment industry. From Assassin's Creed and Tom Clancy's Ghost Recon, to Watch Dogs, Just Dance and many others – join us in creating the next big titles in gaming.
Publicat 3 nov. 2021
Reactualizat 3 dec. 2021
Expiră 3 dec. 2021
Nu îți face griji, poate joburile de mai jos îți pot fi de folos
Brasov, Fagaras, Codlea

și alte 2 orașe