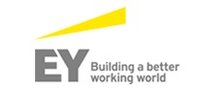 Senior Consultant EU Funds
Permis conducere
Nespecificat
Candidatul Ideal
At EY Romania, we are expanding our Consulting practice and we are seeking to recruit high achieving individuals to be part of our growing business.
Currently we are recruiting a Senior Consultant in European funding, with a focus on Green Deal topics.
The Senior Consultant will be responsible, under the supervision of a manager/ senior manager, to deliver projects and support the business development activities. The types of projects under focus for the present positions are related to the preparation and implementation of EU-funded investments in the energy sector.
We are looking for a person who has 3-5 years of experience and knowledge in the EU funding environment in Romania and Europe, preferably in topics addressed by the European Green Deal. We expect the candidate to be an organized and structured person, who can quickly understand the background of an issue and get to the bottom of it, while formulating a spot-on solution.
Qualifications:
3-5 years of experience in a consulting company / public institution / private company, with responsibilities related to accessing / managing EU funds, preferably in in topics addressed through the European Green Deal
Bachelor's degree from a top-tier university with a very good academic record
General knowledge and experience in: EU funds legal and institutional framework at Romanian and European level, EU funds circuit, multi-annual financial framework 2014-2020 and future 2021-2027, funding programmes currently opened and planned to be opened in the next programming period, including their characteristics (e.g. funding priorities, eligible beneficiaries, eligibility of costs etc.)
Functional knowledge and experience in one or more of the following:
Accessing EU funding for various projects, e.g. preparing and submitting grant applications, responding to requests for clarifications, signing grant agreements
Preparation of projects to be submitted for EU funding, e.g. feasibility studies, cost-benefit analyses, environmental studies, obtaining permits and approvals
Managing or offering support in implementation of EU-funded projects
Evaluating and selecting projects submitted for EU funding
Sector knowledge and experience in the following would be considered a plus: renewable energy, energy efficiency, climate change, energy infrastructure, clean energy technologies
Clear and effective written and verbal presentation and communication skills (English and Romanian)
Excellent analytical, time management and organizational skills
Self-motivated, desire to exceed expectations
Proficient Microsoft Office skills (Power Point, Excel, Word)
Descrierea jobului
General:
Day to day execution of a client project, under the supervision of a manger / senior manager
Deliver as agreed with key project stakeholders
Engage with client representatives to understand current challenges, investment priorities, how can they address the challenges and priorities through EU funding, develop and propose solutions
Understand client issues and develop hypotheses of key problems
Interview the client's employees, management team and other stakeholders
Develop analysis plan and collect relevant data
Conduct qualitative and quantitative analyses required in the projects
Run focus groups and facilitate workshops
Structure work products and deliverables
Present findings, recommendations and deliverables to client representatives
Provide support to client representatives for implementing the recommendations
Guide and develop a team of junior consultants
Maintain a clean and structured workflow and project archive
Specific (related to EU funding projects):
Screening EU funding opportunities to address clients' needs
Evaluate eligibility conditions for the project, applicant and costs
Define clients' strategy to access funding, including prioritizing most suitable investments
Preparation of grant applications for public and private entities aiming to access EU funding
Preparation of supporting documentation, including e.g. feasibility studies, cost-benefit analyses etc.
Support the clients during the application evaluation period
Support in implementation of the EU-funded projects, e.g. define project plan, assistance in procurement, financial management, communication with managing authorities, preparing reimbursement requests etc.
Cooperate with technical partners in delivery, e.g. with engineering or environmental consultants
Descrierea companiei
In Romania, EY has been a leader on the professional services market since its set up in 1992 and our over 700 team members in Romania and Moldova provide seamless assurance, tax, transactions, and advisory services to clients ranging from multinationals to local companies. Our offices are based in Bucharest, Cluj-Napoca, Timisoara, Iasi and Chisinau.
As the business world changes, can you keep the pace?
Joining EY places you on the cutting edge of business trends. From the very start of your career, you'll see first-hand how they shape our world.
At EY we have a privileged perspective on business. We not only operate in over 150 countries, we also have insights into many of the world's largest organizations and governments. This allows us to make predictions on trends which shape our future and change tomorrow in the process.
Our network is the most integrated at global level and its vast resources allow us to help our clients benefit from every opportunity.
We've been voted in 2014 and 2016 second most attractive employer globally after Google and No 1 Professional Services Employer in the world by students, graduates and young professionals. We are more than everywhere in the world, so you can be sure that there will be an expert somewhere who is more than willing to help you out and to answer every question you have. Speaking of which, we have the most globally integrated knowledge system, which brought to us the Global Most Admired Knowledge Enterprise (MAKE) award for 17 years in a row.
E-mail: eycareers@ro.ey.com Web: http://eyromania.ro/cariere/ Find us on: www.facebook.com/EYCareersRomania
Publicat 11 nov. 2021
Reactualizat 26 nov. 2021
Expiră 11 dec. 2021
Joburi similare