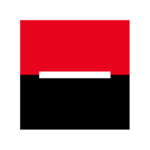 Senior Business Intelligence Analyst
Candidatul Ideal
Knowledge and ability to use the applicable technology and information systems to meet the needs of the service;
Rigor and risks common sense;
Ability to perform in a volatile work environment;
Microsoft Office Advanced knowledge (Excel, Word, PowerPoint);
Knowledge of Microsoft Power BI; VBA, SQL and Python will be a plus;
Good communication and presentation skills;
Ability to adapt easily to different cultures and personalities, to communicate information at individual or group level, as well as to make presentations adapted to the characteristics and needs of the public;
Good level of French and English.
Descrierea jobului
The Senior Business Intelligence Analyst is responsible for generating reports as well as developing dashboards to facilitate visualization of data, in conformity with requests from the departments of BL KYU. He / She will be also responsible for handling, processing data and user management in the activities of the departments within KYU.
Understands the technical and operational reporting process and the timely treatment of requirements;
Helps develop technical and operational solutions for business issues/needs by defining, analysing and documenting requirements;
Ensures customer expectations and SLA's are met at all times;
Maintain effective management of the assessment, monitoring and control of operational reporting risks, identifies potential risks and report them on time;
Creates the databases needed to generate key indicators (performance, risk);
Data handling and transformation;
Produces innovative and interactive reports for KYU Department;
Develops dashboards in Power BI, using Power Query and DAX formulas;
Manipulates dashboards developed in Power BI and post them to digital channels;
Provides advice on reporting and other related activities;
Administrative work (user administration in MAIA: accounts creation, modification, deletion) for activities performed within KYU Department.
Why Join UsSG GSC is a Great Place to Work® certified company. Here, you will find a flexible workplace and culture, autonomy, constant learning opportunities, dynamism, and talented people, making this experience a real career accelerator. You will also discover all the diversity of our businesses, in a sector that is constantly evolving and innovating.
If you feel like ambitiously pursuing your goals, then you have come to the right place.
Plus, you will enjoy all our benefits:
competitive compensation & remuneration, including annual performance bonus;
preventive healthcare plan, and group health & life insurance;
wide range of flexible benefits within a monthly budget;
office perks, wellbeing and mental health programs;
various social benefits and bonuses for personal or family events;
9-to-5 workday & hybrid model with work-from-home enablement bonus at onboarding;
additional paid and unpaid time off, including Sabbatical leave;
learning and growth opportunities based on individual development and career plans;
unlimited access to various eLearning resources.
Descrierea companiei
Societe Generale Global Solution Centre is a business solution center for Societe Generale, one of the largest European financial groups. We provide high-quality professional services for more than 35 countries in various fields of activity – Finance & Accounting, Human Resources, Information Technology, Know Your Customer, Compliance and Business Advisory. Our mission is to be a partner of choice, valued for owning, transforming and innovating through best in class talent.
Publicat 23 Nov. 2022
Reactualizat 21 Dec. 2022
Expiră 23 Dec. 2022