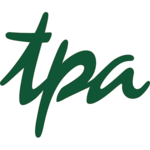 Permis conducere
Nespecificat
Candidatul Ideal
TPA Group is a network of firms committed to delivering quality in audit and assurance, tax and advisory services.

At TPA Romania, you are in the right place to enhance your technical and soft skills, to have a voice to be listened to and to have an impact in your working environment. Our approach to ongoing development and involvement shapes employees into leaders, irrespective of the role or job title.

What will you do if you work as Senior Auditor in TPA Romania?

You'll work with clients and colleagues, you'll ask questions and test assumptions. You'll help determine if companies are properly preparing financial statements and others can rely on. You'll assist the Managers and the Partner in delivering assurance engagements. You'll contribute to the education of less experienced colleagues, you'll give and you'll receive feedback. You'll be part of a team that has a focus in conducting quality audits and combines skills and experience to help companies address their challenges. You have an opportunity to work with clients in a variety of industries.

Position/Program Requirements

Minimum Year(s) of Experience: 3
Minimum Degree Required: Bachelor's degree in accounting or other business field of study.
Knowledge Preferred: Demonstrates proven considerable knowledge of statutory accounting and IFRS
Skills Preferred: Demonstrates proven thorough abilities and/or success as a team leader and team member in a professional services consulting firms utilizing extensive know-how of business financials, reporting processes, and management of engagement economics; advanced use of tools and techniques for research, analysis, and problem solving, including Interpreting data/research, drawing conclusions, identifying issues and opportunities with clients; capability to identify risk areas and propose recommendations to clients for alleviating those risks; to express clearly the ideas, verbally and in writing.
Leadership: Developing others by creating and supporting appropriate work assignments; applying proper delegation and, providing coaching and feedback candidly and constructively and receive feedback openly.
Relationships: Communicating confidently and effectively using a variety of communication styles across different contexts.
Descrierea jobului
Job Description

Our Audit & Advisory practice provides independent reporting to stakeholders. We perform:
- Financial statement and internal control audits
- Business and performance reporting
- Due diligence work
As part of our Audit & Advisory team, we collaborate with clients, get to know their businesses, and then assure that the financial information they report is clear and reliable and according to the applicable standards. We stand firm on quality and integrity. Our professionals are constantly challenged with a high learning curve. You will learn through training programs and on-the-job interaction with co-workers and clients. You'll have mentors and coaches. The ACCA Professional scheme degree is optional, but recommendable. The program is fully supported by the firm, consisting in study leave, exam fees and tuition. We want high performance and high quality, and we want you to be challenged and fulfilled here.

Success is a matter of setting the right goals. And having the right partner.

Make the most of your knowledge working for an international company that places you center stage in a global business environment. You will discover an exciting working environment that encourages and nurtures your career ambitions while providing you with the independence you need to achieve constant growth.
Descrierea companiei
TPA is one of the leading tax, accounting and audit services companies in Romania and Central and South Eastern Europe. From our offices in Bucharest and Cluj-Napoca we cover all regions of the country. TPA Romania currently has 9 partners and more than 160 full-time employees providing support to our clients in the fields of Tax Advisory, Accounting, Auditing, Advisory and Legal.
The TPA Group is an independent member of Baker Tilly Europe Alliance and is thus able to provide to its clients a worldwide network of tax advisors, auditors and consultants.
Thanks to our alliance with the Baker Tilly International network, the 12 countries of the independent TPA Group are perfectly connected at global level, and we are able to provide high-quality services in all the main business centres and regions of the world.
You will learn that professional achievement is not only a result of hard work and dedication but also means having the right partner to provide you with support and guidance. You will have the opportunity to work for international clients on complex projects that challenge you to improve with each day.
As part of our long-term development strategy, our colleagues are encouraged to obtain an internationally recognized professional qualification in accounting (UK ACCA) to enhance their understanding of International Financial Reporting Standards and International Standards on Auditing.
TPA has been awarded by ACCA (Association of Chartered Certified Accountants) as "Approved Employer" for Trainee Development status at Platinum level and for Professional Development, in recognition of the support provided to ACCA students and affiliates working towards acquiring the ACCA Qualification.
Publicat 8 dec. 2021
Expiră 7 ian. 2022
Nu îți face griji, poate joburile de mai jos îți pot fi de folos
București, Cluj-Napoca, Galati

și alte 2 orașe

Brasov, Sfantu Gheorghe, Fagaras