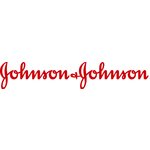 Regulatory Affairs Consultant OTC & Consumer Romania
Candidatul Ideal
Education And Experience:
- University degree
- Pharmaceutical industry experience preffered
- Understanding national, EU and ICH regulations
- Understanding business and marketing processes
- Ability to work against timelines
- Open, cooperative, team player
- Structured, proactive
- IT skilled
- Fluent in English
Profile and Qualification:
- Confident and clear in communicating his/her technical expertise, in cross-functional meetings and in discussions with regulatory authorities etc.
- Strong organisational and time management skills with an ability to work under pressure.
- Demonstrable commercial focus and business acumen that will enable him/her to thrive in a fast-paced, dynamic, results driven environment.
- Capability to persuade and influence at the highest level
- Possesses a Global mindset with an ability to make decisions based on broad standards; follows global trends and assesses local impact; develops global networks and demonstrates horizontal leadership.
- Finds innovative solutions to business problems, and right from the concept stage provides the regulatory route(s} to a solution.
Descrierea jobului
Description:

The Regulatory Affairs Consultant OTC & Consumer Romania is responsible to lead and support all Regulatory activities relating to registration requirements, for gaining license approvals, maintaining marketing authorizations, line extensions, registering new formulations and delivering Health Authority responses.
The Regulatory Affairs Consultant provides regulatory support and advice to the commercial divisions. Is in contact with affiliate departments on regulatory issues, as well as with Commercial and Medical.
The Regulatory Affairs Consultant will be updated of any emerging legislation and proactively highlight the potential impact on the business.

KEY RESPONSIBILITIES

Strategic functions:

Business/Marketing strategy - launch plans
Support and regulatory inputs for business and launch planning
Regulatory strategy - local strategic inputs to EMEA plans
Participation in regional and European strategic regulatory planning
Providing regulatory and legislation insights
To work with EMEA Regional R&D and local teams thus ensuring local needs are considered in Global/Regional regulatory strategies which support the strategic planning process, local inputs to dossier development.
Regulatory intelligence - legislation, competition
To provide regulatory intelligence and lobbying activities e.g. liaising with local market-based colleagues, professional staff at regulatory agencies etc to facilitate the review and approval of regulatory submissions. To play an active role in lobbying governmental and professional bodies proactively for aggressive growth brands and other brands, as necessary. To positively influence the regulatory environment in order to give J&J Romania competitive advantage.
Active role in interpretation of legislation.
Monitoring of emerging legislation changes affecting OTC and business and communication to relevant internal customers
Implementation of existing legislative in working practices

Scientific support to the business
Main partner and advisor for business in building consistent claim strategy
Cooperation with business in development of promotional materials
Signing off promotional materials
Monitoring of competitor's activities, support to the business in collecting arguments and participation in discussion with competitors, if needed
Contact person for medical question/queries and surveys coming from EMEA HQ (legal status Rx/OTC, policy strategies, competitive products, claim strategies)Interaction with Authorities
Managing excellent business relationship with authorities, external experts and others involved in regulatory review and decisions.
To ensure that the company's regulatory and statutory requirements are met.
To ensure that product license maintenance activities, medical marketing and complaints are properly handled in accordance with local and EU legislation

JOB RESPONSABILITIES

Management of Company Internal Relationship
To ensure that all functions and services shared with other parts of the Company are properly handled according to company SOPs and local legal requirements and that all Global agreements are followed. (Pharmacovigilance, Quality, Medical Information)Reporting
Monthly RA Reports
Ad hoc reports as appropriate
To co-ordinate, contribute and update local/global databases and compliance processes.
Operational functions

Product maintenance – Variations
Submission, process tracking, communication with Authorities and GMC according to Company SOPs
Active role in interpretation of queries raised by authorities
Renewals
Submission, process tracking, communication with Authorities according to Company SOPs
Active role in interpretation of queries raised by authorities
New registrations
Submission, process tracking, communication with Authorities and GMC according to Company SOPs
Active role in interpretation of queries raised by authoritiesRX to OTC switches
Provide regulatory strategy
Obtain, evaluate and submit data for Rx to OTC switches

Registration and maintenance of medical devices, cosmetic products and food supplements
- Submission, process tracking, communication with Authorities according to Company SOPs

Cooperation with Logistics
Proactive role in implementation of approved variations impacting product quality (e.g. shelf life, specifications) and packaging materials, cooperation with marketing
Active support in resolving product quality issues (distribution and handling of quality complaints) action in order to minimize impact on business.
Annual Goals and Personal Development:

Company sales & profit
Meeting regulatory approval timelines
Applying innovation
Ability to utilize Opportunities and minimize Risks
Leadership behaviors
Responsibility of setting up and following Personal Development Plan with direct supervisor
Descrierea companiei
At Johnson & Johnson, we believe good health is the foundation of vibrant lives, thriving communities and forward progress. That's why for more than 130 years, we have aimed to keep people well at every age and every stage of life. Today, as the world's largest and most broadly based healthcare company, we are committed to using our reach and size for good. We strive to improve access and affordability, create healthier communities, and put a healthy mind, body and environment within reach of everyone, everywhere.
Every day, our more than 130,000 employees across the world are blending heart, science and ingenuity to profoundly change the trajectory of health for humanity.
Publicat 28 ian. 2022
Expiră 27 feb. 2022
Nu îți face griji, poate joburile de mai jos îți pot fi de folos