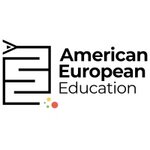 Registrar & Admissions Counsellor
Permis conducere
Nespecificat
Candidatul Ideal
"Find a job you enjoy doing, and you will never have to work a day in your life." ― Mark Twain
We are currently recruiting for 2 roles to help students reach their true potential through education. Here is a description of the ideal candidate for each role.
Registrar
We are recruiting a motivated, detail-oriented professional to support our shared education vision demands and offer outstanding
student administration services
while putting the student's well-being at the center of every action.
This is a key role, based on our Brasov campus, being responsible for the
management of student records
for the 3 AEE academies: American Hotel Academy, TASTE Culinary Academy, and Digital Hub Academy.
This position provides
leadership and management
for the Office of the Registrar, ensuring that services to our Academies, faculty, students, and other stakeholders related to enrollment and academic records are delivered accurately, professionally, and in a timely manner.
​Qualifications
Bachelor's degree in business, computer science, logistics management, or any other related field;
At least 5 years of relevant work experience, preferably in student affairs in a higher education environment;
Experience in an international educational environment (working or studying) - nice to have;
Experience in student affairs in an educational environment - nice to have;
Excellent knowledge of English (minimum level C1);
High attention to detail, student-focused and proactive approach to resolving problems;
Ability to function independently in a multi-task environment, as well as part of a team;
Excellent technical skills (data management, statistical reports, new software implementation, etc.);
A high level of integrity and ethical skills are a must.
Admissions Counsellor
We are hiring an enthusiastic Admissions Counselor to join our Admissions team.
The purpose of the Junior Admissions Counselor is to recruit national & international students and guide them through the admissions process for the AEE academies. The Admissions Counselor also works to review incoming applications, verify applicant information and materials, and provide assistance in making final approvals for student admission.
Qualifications
An Associate's degree or Bachelor's degree in any related field;
Very good knowledge of English;
A valid driver's license with a clean driving record and a willingness to travel as needed;
Functional knowledge of Microsoft Office tools, including Word, Excel, and PowerPoint;
Willingness to travel and present information for recruitment purposes;
Ability to work extended hours during critical admissions seasons;
Strong communication skills with the ability to deliver information effectively and persuasively;
Highly organized with a distinct propensity for timeliness and professionalism.
Descrierea jobului
Registrar
Responsibilities
Effectively managing the maintenance and integrity of all students' academic records;
Effectively managing all areas of student registration and the recording and reporting of grades;
Ensuring compliance with the Romanian Ministry of Labor regarding the organization of vocational courses, exams, and certifications;
Effectively managing the establishment and maintenance of processes for the equitable and consistent administration of policies and procedures as they relate to registration and academic record-keeping;
Effectively managing learning areas and academic resources online and onsite;
Provides leadership and management for the Office of the Registrar.
Admissions Counsellor
Responsibilities
Review prospective student applications for admission;
Research and verify the accuracy of application information;
Follow-up with students to verify any application issues, including discrepancies or missing information;
Conducts online informational meetings to explain admission requirements policies and procedures;
Meet with and interview prospective students prior to final application decisions;
Create and maintain recruitment guidelines and goals to use for future recruitment efforts;
Organizes special events;
Assists the Admissions Counsellors in the high-school presentations;
Works on reaching the targets in sales;
Content production (eg. interviews, articles) for online posts and websites;
Processes admission applications of international students;
Schedules the admissions interview and test for each candidate;
Oversees the admission process including the interview and English test; collects the candidate's application files;
Releases admission results to the candidates;
Conducts visits/school tours with prospective students.
Benefits for both roles include
A compensation plan which includes a fixed salary, yearly bonuses, meal tickets, and health prevention plans; the compensation plan is reviewed yearly;
Personal & career development opportunities;
Flexible schedule possibilities;
A stable, friendly, and safe work environment;
Opportunity to have a real impact on students' development and growth.
Descrierea companiei
Company Overview
AMERICAN EUROPEAN EDUCATION (AEE) Group is a not-for-profit organization whose main goal is to advance professionally–oriented education and applied skills training in accordance with EU and U.S. best practices and quality standards.
AEE Group has been founded in 2012 and currently includes three academies: American Hotel Academy, TASTE -Culinary Business Academy, and Digital Hub Academy.
American Hotel Academy (AHA) is a hotel management school. It was founded in 2007 in Brasov, Romania, as the first international hotel management school in the country with the main purpose of delivering education and training in hospitality to Romanian and international students interested in pursuing global careers. Our students currently learn from over 30 national and international lecturers, all seasoned professionals or master and PhD educated teachers. Classes and practical sessions take place in the school, downtown Brasov, a beautiful mid-sized city, located in the heart of the country, while industry placements are offered mainly in the United States and Europe. The final result we are aiming for is a global group of alumni who will become the future corporate leaders and entrepreneurs, who will further expand and reinvent the hospitality industry.
TASTE Culinary Business Academy (TASTE) is an educational institution in Brasov that offers a British BA Degree program with focus on Culinary Business Management. Inspired by our first academy specialized in International Hotel Management, we have created TASTE Culinary Business Academy, both in academic partnership with Manchester Metropolitan University, UK. With more than a decade since its opening, American Hotel Academy has more than 90% of its graduates working within the hospitality world, and approximately 30% in managerial or supervisory positions. However, many students wanted to pursue a career within the culinary industry. Following AHA's success, and learning from our past challenges, TASTE was born and is steadily catching up to its sister academy.
Digital Hub Academy (DHA) is an educational institution in Brasov that offers a British Bachelor of Arts (Hons) Degree program with a focus on Digital Marketing Management.
We offer to those who aspire to excel in this field a combination of up-to-date theoretical knowledge, applied on-site practical knowledge and work experience through our modern curriculum and work immersion program. By successfully developing our students both personally and professionally, and offering them the opportunity to gather relevant work experience in digital marketing during their academic years, doors will always open for them all around the digital world.


If you're dedicated and ambitious, AEE is an excellent place to grow your career. Don't hesitate to apply!
Website: http://aeegroup.org
Phone: +40268455401
Industry: Education Management
Company size: 11-50 employees
Headquarters: Brasov, Romania
Type: Educational Institution
Publicat 18 mai 2022
Expiră 17 iun. 2022
Nu îți face griji, poate joburile de mai jos îți pot fi de folos
2500 - 4000 RON / lună

Deva, Sibiu, Brad

și alte 2 orașe