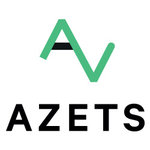 Limbă străină
Nespecificat
Permis conducere
Nespecificat
Descrierea jobului
Passionate about HR and Recruitment?
This might be a great opportunity for you.
We are looking for new colleagues to join our Recruitment team in Sibiu and Alba Iulia.
What we expect from you?
University Degree in HR or a related field;
Knowledge of competency/behavior based interviewing techniques & assessment tools;
Excellent computer skills (Office, Google Apps);
Fluency in English (both spoken and written);
Relevant recruitment experience is a plus
Preferred skills
Strong communication and interpersonal skills;
Good organizing skills & time management skills;
Attention to details and proactive attitude;
Discretion
Team spirit
The main activities and responsibilities
Organize and conduct Online Interviews
Testing candidates at the company's local offices.
You will work closely with local office manager and the central HR team in Sibiu to set the recruitment needs and to understand the operational processes.
Provide full and proactive support to the Human Resources Manager; identifies recruitment sources and recommends the best alternatives in order to meet the company recruiting needs;
Responsible for screening, planning, profile definition; interviews and tests candidates;
Perform administrative tasks related to recruitment processes such as updating the database, specific trackers or drafting documents;
Manage the recruitment process from the need identification up to the on-boarding process;
Perform HR related tasks appointed by superior management;
Participate in various company branding events;
Offer support for the office manager on the administrative activities.
Benefits
hybrid working (you can work remote or from our office depending on day to day activities)
Private medical insurance
Private pension plan (PIII)
Competitive salary package
13th salary
Meal vouchers
Flextime
Seniority bonus and number of days off depending on seniority within the company
7Card access
Modern technology, work methods and tools
Our company
Are you interested in shaping the future in a new and ambitious company? Learn more about us and join our team!
Azets is a technology-driven knowledge company with Nordic roots. We provide flexible financial and administrative services to a wide range of businesses. Backed by data, technology and insights, we add more value to Azets' customers.
Are you interested in shaping the future in a new and ambitious company? Learn more about us and join our team!
We're on a mission to help organisations of all shapes and sizes, achieve their ambitions by delivering accounting, tax, audit, advisory and business services, saving them precious time to focus on what they do best. Backed by data, technology and insights, we add more value to Azets' customers.
Our history
Azets is a new company but with a great history. In Romania we have been present since 2008 and we know we couldn't do it without the support of our employees in Sibiu, Alba-Iulia, Timișoara and Brașov. The company opened its first office with a small but daring team of 3 people. Now we are over 800 dedicated employees in Romania, part of the bigger success story that Azets stands for: over 6.500 employees who serve more than 120,000 businesses within a wide range of industries.
Azets is present in Norway, Sweden, Finland, Denmark, Romania, Estonia, Lithuania and the UK. Azets Romania's headquarter office is located in Sibiu, at the Business Center.
We also have offices in:
Alba-Iulia – 71, Regele Ferdinand I Blvd.
Alba-Iulia – 78, Regele Ferdinand I
Blvd. Alba-Iulia – 1, Piața Iuliu Maniu
Timisoara – United Business Center 3, Piața Consiliul Europei St., nr. 2E, floor 13
Brasov
Collaborative, Authentic, Respectful and Dynamic are the core values that make our business a successful one!
We appreciate the responsible people, committed to their goal and eager to constantly improve their performance. If you identify with our values, join Azets, a modern and flexible place to work and help us deliver quality services to our customers!
Find more about us on:
Website: www.azets.ro LinkedIn: https://www.linkedin.com/company/azets/mycompany/ Facebook: https://www.facebook.com/azetsromania Instagram: https://www.instagram.com/azetsro/?hl=en
Publicat 20 aug. 2021
Reactualizat 17 sept. 2021
Expiră 19 sept. 2021
Nu îți face griji, poate joburile de mai jos îți pot fi de folos
București, Brasov, Iasi

și alte 2 orașe