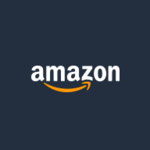 Candidatul Ideal
BASIC QUALIFICATIONS

Bachelor's degree
Minimum of 4 years of experience working in a quality environment and driven improvements through the application of Lean and/or Six Sigma tools and concepts.
Minimum 2 years of experience in people management and complex metrics management
Experience in leading a team of quality auditors.
Experience in owning improvement projects to remove defects
Strong stakeholder management skills with ability to present findings to groups
Comfortable with data analysis and detailed investigation; able to coordinate workload
Strong analytical ability and problem-solving skills
Excellent English written and verbal communication skills

PREFERRED QUALIFICATIONS

Experience managing a project portfolio. Small/Medium Project management experience.
Six Sigma Green Belt or Lean Certification
Experience in Implementation of Quality Management System (QMS)
Descrierea jobului
Job summary
Amazon.com strives to be Earth's most customer-centric company where people can find and discover virtually anything they want to buy online. By giving customers more of what they want - low prices, vast selection, and convenience - Amazon.com continues to grow and evolve as a world-class e-commerce platform. Amazon's evolution from Web site to e-commerce partner to development platform is driven by the spirit of innovation that is part of the company's DNA. The world's brightest technology minds come to Amazon.com to research and develop technology that improves the lives of shoppers and sellers around the world.
Compliance Operations (C- Ops) is responsible for conducting operational and transactional tasks for the programs within PARS Organization. C-Ops ensures that Amazon transactions satisfy legal and safety requirements in compliance with guidelines set by regulatory bodies. We coordinate with aspects of identifying the risk involved in handling a hazardous product while storage and transport and classifying products with appropriate hazmat attributes. This team also review aspects of product transactions that are regulated (distribution, shipping, sale, and import/export). This involves analyzing product import documentation. We focus on product testing, certification, and regulatory permitting to ensure customer safety and protect Amazon in a constantly changing global environment.

Job Description:
You will manage a QA team to ensure compliance with all relevant regulatory guidelines for our products. You will partner with a team of regional quality managers and program managers driving a world class Quality operation to help enhance quality and customer experience. You will interact directly with Amazon internal customers in a global functional team to streamline process, manage requirement changes and ensure high quality and service level.

Process: In this role, you will collaborate with numerous operational, training, data, and software development teams to identify, define and specify solutions that improve both quality and associate performances. You will be able to adapt to ambiguity and understand how to identify the right inputs to achieve meaningful outputs, implement closed loop processes and measures to ensure improvements are quantified. You will have proven ability to assess situations and guide teams toward both short-term and long-term systemic changes.

People: You will build collaborative relationships with stakeholders, Quality program managers, and operations teams, working closely to create and execute a quality project roadmap. The manager will be a strong quality advocate collaborating with operations and programs to identify defect opportunities and prevention mechanisms. You'll develop an effective feedback strategy that conveys quantified progress and maintains engagement from our team, our stakeholders and our business partners. You will mentor a high performing team of quality analysts and specialists to do what is right for the customer.
A successful quality manager will be a strong process leader with a background in building and improving quality processes and running effective teams delivering against a high paced schedule. He/She should be highly customer focused, obsessed with quality improvement, with a proven record of working effectively across functional organizations. He/She must have a strong backbone, hands-on experience in conflict management with an ability to collaborate and execute improvements based on a data driven approach.

Key Responsibilities:


Facilitates the execution of the world wide C- Ops QA strategy through local management, operations teams and support teams
Documentation of quality metrics, communicate root causes to operations and carry forward lessons learned from quality concerns
Introduce new systems and procedures that drive defect identification and reduction
Verify Quality Metrics in place and meet goals, trigger containment actions and corrective actions as appropriate
Manage, coach and develop a high performing Quality team that meets agreed objectives and which delivers best practice results, added value and continuous improvements
Communicate across all levels on Operations and program progress. Provide focused feedback loops for teams based on performance and quality data.
Conducts Root Cause Analysis ( 5 Whys Analysis/ Fish Bone Analysis) and Error Trend Analysis
Drive defect elimination program by working along with Ops and Program stakeholders.
Drive efficiency improvements by eliminating non value add processes and introducing automation capabilities
Analyze the key levers of the business to identify trends and proactively take action to improve efficiency and quality.
Work with software teams to articulate and prioritize feature needs for system and tools.
Recruit top-quality employees. Develop employees and their skill sets to expand the team capabilities and provide growth opportunities for future Amazon leaders.
Descrierea companiei
Amazon.com, Inc. is an American multinational technology company which focuses on e-commerce, cloud computing, digital streaming, and artificial intelligence. It has been referred to as "one of the most influential economic and cultural forces in the world", and the world's most valuable brand. It is one of the Big Five American information technology companies, alongside Alphabet (Google), Apple, Meta (Facebook), and Microsoft.
Publicat 2 Iun. 2022
Reactualizat 2 Iul. 2022
Expiră 2 Iul. 2022
Nu îți face griji, poate joburile de mai jos îți pot fi de folos