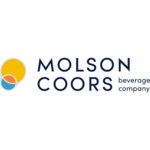 Permis conducere
Nespecificat
Candidatul Ideal
The Qualifications [HOW we expect the employees to work]:
Required:
Bachelor's science degree
3+ years experience in software testing and QA, including 1+ years experience in test automation
Ability to quickly pick up new testing platforms, suites and frameworks
General knowledge of project management, Waterfall, Agile and DevOps concepts & principles
Ability to balance a wide variety of projects in a fast-paced work environment, with minimal supervision
Team player, with ability to handle multiple tasks simultaneously
Strong initiative to find ways to improve solutions, systems, and processes
Strong interpersonal and communication skills
Good command of English language.
Preferred:
Bachelor's science degree in Computer Science, Automation, Electronics, IT or a related discipline
Experience in application development & configuration, testing and deploying
Experience in Waterfall/Agile/Scrum/DevOps methodologies, frameworks and tools (e.g. Jira)
Working experience in testing suites (e.g. HP ALM, browserstack, Tosca) or test process
Good time-management skills
Experience in working with 3rd Party Service Providers (vendors)
Travel up to 15% of the time.
What we offer [Work perks you need to know about]:
As the world's family brewer, we have the scale to make big things happen and still get to know colleagues on a first name basis across the globe
We play our part to make a difference – from charitable donations to hitting the streets together to build parks – giving back to the community is part of our culture and who we are.
Participation in our Company Rewards program with a competitive base salary, incentive plans, parental leave, health, and other benefits
Work within a fast paced and innovative company, meeting passionate colleagues and partners with diverse backgrounds and experiences.
Descrierea jobului
Molson Coors Beverage Company is looking for a highly motivated Quality Engineer, working in Bucharest, Romania and part of North American IT Solution Delivery team, to lead or take part in the test cycle of the development and implementation of software applications. The Quality Engineer will work with a variety of stakeholders, including IT & business professionals to ensure software solutions meet business needs.

Following software development practices & life cycle methodologies throughout product development, this role will participate in building product deliverables according to specifications and design.

Many of Molson Coors IT solutions are delivered through multiple 3rd party providers. These IT solutions support business transformation initiatives and often directly affect business processes. This role has responsibility for working with 3rd party providers to co-create Project Deliverables within time, budget, quality and scope.

The position is based in Bucharest, Romania, part of Molson Coors GBS Romania Development Center (RDC) and will report to the Manager IT QA in Bucharest.


The Responsibilities [WHAT is to be delivered]:
Develop test requirements & planning:

Identify business requirements and testing needs
Analyze user stories & use cases/requirements for validity & feasibility, in time & cost constraints
Meet with system users to understand the scope of projects and work with IT teams
Participate in project planning and provide input and expert opinion for testing phase.

Define tests:

Define, develop, write and execute test scripts, both manual and automated
Develop testing solutions
Engage in software development lifecycle (analysis, design, coding, testing, implementation)
Collaborate with other IT professionals and business functions to implement solutions.

Execute tests:

Execute all levels of functional testing (unit, system, integration, and regression)
Run manual and automated tests in different environments including desktop, server, cloud, web and mobile
Support execution and advice business on User Acceptance Testing (UAT).

Test monitoring & documentation:

Monitor applications and software systems and log errors and write test & bug reports
Provide testing support and documentation
Detect and track software defects and inconsistencies
Provide timely solutions to problems, bugs, issues identified during testing or development cycle
Troubleshoot and resolve issues in existing software/applications
Update maintenance/run/operation documentation & manuals.

Test leading:

Act as testing subject matter expert
Mentor new testers or team members.
Lead quality assurance efforts of small projects.
Descrierea companiei
Molson Coors GBS
Molson Coors Global Business Services is a young company providing centralised operations to one of the oldest and biggest brewers in the world. You've probably tasted a few of our beers – from well-known brands like Staropramen, Blue Moon, Miller or Coors to craft specialities like Doom Bar made by our Sharps brewery in Cornwall (UK) and recently introduced to the Romanian market. Molson and Coors were founded in 1786 and 1783 respectively, counting a total of more than 350 years of combined brewing heritage.
We suppport Molson Coors business units in fields like finance (accounting, financial analysis, credit and collections, rebates, pricing, invoice processing), commercial (material master data, sales reporting, digital merchandising, route planning), human resources (admin, payroll, talent acquisition, learning & development) and IT. While English is our main communication language, we are also glad to share experiences and activities in 10 other languages: French, Quebecois, Bosnian, Croatian, Serbian, Montenegrin, Slovakian, Czech, Bulgarian, Hungarian.
We've had big ambitions since day one when, back in 2017, we started with around 40 pioneers dedicated to providing centralized operations to Molson Coors teams across the Globe, simplifying and standardizing internal processes. Fast forward to this day, we've grown exponentially both in team size and in scope – there are now over 600 GBSers providing significant value to the global company.
Taking great pride in our culture, we've based it on traditional Molson Coors values and kept it fresh through the spirit of a young, vibrant GBS team. We boast a First Choice Service Culture, made unique by a blend of antrepreneurial culture with a flexible and informal atmosphere. GBSers are the type of people who will always say "hold my beer!" when faced with an exciting challenge or a colleague in need. Our top-notch First Choice Learning Center provides valuable opportunities to learn, explore on-the-job development assignments and build the career each of our colleagues dreams of.
We know that the physical working space is of the essence so, in the spring of 2019, we've moved house and made ourselves very comfortable in our new offices in The Bridge Business Park (Grozavesti). The Beer Point is the heart of our office, serving as cafeteria and meeting space during the day and full-option modern pub in the evenings.
WHY WORK WITH US
First Choice Service Culture: Along with the complexity and responsibility that come with serving a global business, the GBS Center in Bucharest offers a unique mix of entrepreneurial culture, a flexible and informal atmosphere as beer is always related to friends and fun, along with an aspiration for greatness and a passion for winning the right way.
Learn & Grow: Through our First Choice Learning Center, any Molson Coors employee can explore live learning opportunities, on-the-job development assignments, online courses and everything in between to make you better at the job you have and prepare you for the one you want—whether you're looking to lead yourself, lead others, or lead the business. Our development programs focus on building your mindset, skillset and toolset to have a great career in beer.
New Office: We are beyond excited to work in a new, state-of-the-art office located in The Bridge Business Park. The heart of the office is the Beer Point – a modern, 260 square meters space that serves as a cafeteria and meeting place during the day and a pub and cultural hub in the evenings. From live music & DJ sessions to stand-up comedy, theatre & improvising sessions to paintings & photography exhibitions and more, the Beer Point is a hub for artistic expression open to both GBSers and guests.
Our Opportunities
The Molson Coors GBS team keeps on growing. Our goal is to continue to provide the best services and improve the performance of our mother company, keeping in mind the joy that beer brings to people around the world.
We understand that no two people have the same journey, background and experiences. We value the diverse styles and personalities that allow us to innovate – meeting our partners' needs today and anticipating the ones they'll have tomorrow. We look for flexible, positive-minded candidates that appreciate ambiguity as an opportunity for learning and growth and not as a burden.
Delighting in our differences helps us explore untapped opportunities for both experienced (senior, middle management) and entry-level professionals with English, French or Central European language capabilities.
Publicat 15 oct. 2021
Reactualizat 29 oct. 2021
Expiră 26 nov. 2021
Nu îți face griji, poate joburile de mai jos îți pot fi de folos
Cluj-Napoca, Turda, Campia Turzii

și alte 2 orașe

2000 - 2500 EUR

București