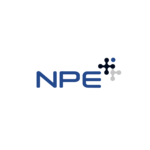 Quality Engineer- Salonta
H&t- Npe East Europe S.R.L.
2 poziții
Anunț verificat
Textul acestui anunț a fost verificat de echipa eJobs pentru a elimina posibile greșeli sau conținut discriminatoriu.
Candidatul Ideal
Quality Engineer monitors and improves the quality of processes and products, assuring quality standards are met through testing, measurement, and documentation. Supports Production Department with timely evaluation of incoming raw materials, work-in-process and final inspection of goods. Provides support for Italian plant for any information or activity needed.

Ideal Candidate:
- Knowledge of standards and applicable legislation in the field of company
- You are self-dependent and structured as a person
- Minimum 2-3 years technical experience in a Quality Assurance role, in a manufacturing environment
- Bachelor's degree in engineering
- Experience with product evaluation, ability to follow written protocol, excellent documentation and organizational skills
- Excellent problem solving skills
- Successful Corrective and Preventive action implementations and Process Improvements resulting from Quality problem solving
- Precision, team working, flexibility, adaptability, attention to details
- Experience in electronic production process
- ISO 9001 quality system background, fully understand the ISO 9001:2015 quality system requirements
- Microsoft Office (in particular EXCEL e WORD advanced level)
- Quality tools PPAP, APQP, MSA,FMEA, Ishikawa, 5w, PDCA, 8D
- IPC-A-610, IPC-A-600, IPC-7711/7721
- Electrical schematics and components datasheet understanding
- Mechanical drawing understanding
- Good knowledge of English both written and speaking
Descrierea jobului
Job Responsabilities:
- Perform regular quality assessments on all incoming materials from vendors and on outgoing products before shipping; - Reject all products and materials that fail to meet quality expectations;
- Performs document inspection outcomes by completing detailed reports and performance records;
- Provides CoA, CoC as needed to shipping department;
- Read blueprints, plans, and specifications to understand the requirements of products and services;
- Measure product dimensions, examine functionality and compare the final product to the specifications;
- Recommend improvements to the production process to ensure quality. Collaborates with operations team to develop and implement controls and improvements;
- Teach the production team about quality control concerns to improve product excellence;
- Supervise the production process;
- Resolve quality-related issues in a timely manner. Give support in technical issues and quality issues as needed;
- Monitor production lines to verify quality control steps/plans are being followed. Prepare non-conformity reports and follows procedures for corrective actions;
- Performs product/process internal audit, verifies that procedures and control plans are respected;
- Investigates, documents, and troubleshoots product or production issues;
- Prepare and analyze scraps report from production lines and suppliers;
- Trends quality data and facilitates data review to detect potential issues;
- Assist with the creation and implementation of, and ensures conformance with, instructions, guidelines and procedures to drive standardization and consistent execution in delivery of customer requirements;
- Assist with the analysis and communication of customer perceptions to guide the local improvement actions toward greater customer satisfaction;
- Actively cooperate with Italian plant to create Quality System for Romanian plant and assists with creating new procedures and programs through the ISO 9001:2015 quality system;
- Defines root cause, develops corrective actions, preventive actions, solutions, and improvements for customer complaints and raw material issues;
- Works with NPE quality to disposition product returns;
- Prepares PPAPs as needed for new products.
Descrierea companiei
NPE provides its customers with integrated solutions that improve product function all the time. NPE technology is part of our daily life as it is adopted in many products marketed by leading companies.
We, at NPE, believe in challenge. Everything we do is based on taking up new challenges since they pave the way for innovation and progress in electronics and technology. NPE is convinced that the future evolution of electronics will improve the quality of everyday life.
"You can't stop innovation, any more than you can stop the sun from rising"
Publicat 30 Mai 2022
Reactualizat 27 Iun. 2022
Expiră 29 Iun. 2022
Nu îți face griji, poate joburile de mai jos îți pot fi de folos
București, Otopeni, Voluntari