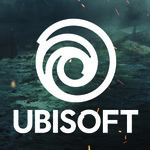 Limbă străină
Nespecificat
Permis conducere
Nespecificat
Candidatul Ideal
Our expanding company is seeking to hire a QC Operations Director to join our Bucharest Management team. You will be in charge of providing inspired leadership for the operation of our QC Department comprised of 1200 employees across multiple projects & departments.
Working within the QC Department Leadership team, your mission will be to:
·       Build a solid operations foundation and instill a continuous improvement and optimization mindset in the QC Department;
·       Make important policy and strategic operations decisions with impact on headcount, budgets and QC Department evolution;
·       Increase QC Teams overall flexibility and maximize their efficiency.
Responsibilities:
·       Build & implement a long term Operations strategy and priorities to ensure the delivery of QC Department business goals;
·       Define, execute & monitor QC Department headcount evolution and department budgets;
·       Work with operations managers within projects and build a community of operations experts;
·       Foster & ensure a transparent collaboration environment between QC projects & local Studio stakeholders on Operations;
·       Create a data driven culture at Operations level, based on KPIs and SLAs;
·       Monitor overall QC Department productivity and trigger resource optimization decisions;
·       Develop and implement operations policies and procedures;
·       Optimize activity reporting within QC Department;
·       Ensure the creation of new data sources critical for productivity and quality analysis through dedicated processes.
Descrierea jobului
 ·       Experience as leader or client in Lean Six Sigma initiatives or related continuous improvement areas;
·       Experience in change management & stakeholders management, always having in mind a value driven approach;
·       Excellent communication & collaboration skills, with all levels of staff, management and senior leadership;
·       Be comfortable with data management and visualization: understand metrics and KPIs and have a KPI driven mindset;
·       Lean Six Sigma certification (e.g., green belt, black belt, master black belt, or other) is a plus;
·       IT industry experience is a plus;
·       Game industry knowledge is a plus;
·       Excellent written and verbal knowledge of English language.
Ubisoft Romania is defined by three main pillars:
Production: creates amazing games that have a strong impact on tens of millions of players around the world;
IT: delivers reliable services and engineers products for Ubisoft's community of players, game development teams and employees;
Quality Control: guarantees a smooth and non-interrupted experience by maximizing the quality of the games;
You will have the chance to work with the latest technologies and collaborate with our talented teams from around the world.
We aspire to offer our employees an environment and culture where everyone can thrive. We offer a variety of perks that support physical, emotional and intellectual well-being such as health and benefit packages, opportunities for career development and learning, free access to bikes and a library at your disposal.
Find out more about Ubisoft Romania: https://www.ubisoft.com/en-US/studio/bucharest.aspx
Facebook: https://www.facebook.com/UbisoftRomania/
Instagram: https://www.instagram.com/ubisoftro/
Linkedin: https://www.linkedin.com/company/ubisoft-bucharest
About Ubisoft
Ubisoft's 19.000 team members, working across more than 40 locations around the world, are bound by a common mission to enrich players' lives with original and memorable gaming experiences. Their dedication and talent has brought to life many acclaimed franchises such as Assassin's Creed, Far Cry, Watch Dogs, Just Dance, Rainbow Six, and many more to  come. Ubisoft is an equal opportunity employer that believes diverse backgrounds and perspectives are key to creating worlds where both players and teams can thrive and express themselves. If you are excited about solving game-changing challenges, cutting edge technologies and pushing the boundaries of entertainment, we invite you to join our journey and help us Create the unknown.
If this sounds like you, please apply via our career portal. The application should include your resume (highlighting your experience and skills) and a cover letter in English. 
Descrierea companiei
Ubisoft Bucharest has been an important pillar for the local gaming industry since 1992, being the first Ubisoft production studio outside France. It has a strong history of contributing to iconic AAA franchises such as Assassin's Creed, Tom Clancy's Ghost Recon, Watch Dogs and Just Dance, and has helped develop a total of over 60 games. Today, the studio is the 2nd largest Ubisoft studio worldwide and continues to tackle the biggest challenges in gaming and technology, contributing to the creation of new and amazing games.
Publicat 25 iun. 2021
Reactualizat 25 iul. 2021
Expiră 25 iul. 2021
Nu îți face griji, poate joburile de mai jos îți pot fi de folos