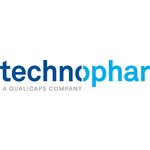 Permis conducere
Nespecificat
Candidatul Ideal
If you want a great career opportunity, then please let us know!
REQUIRED QUALIFICATION
Education: Technical University Degree
Minimum years of experience: minim 5 years in manufacturing environment, Machining Industry
JOB COMPETENCIES
Experience of working in Quality Assurance and Quality Control areas
Working experience in manufacturing environment, specially machining process
Effective usage of data analysis tools (e.g., root cause analysis, Pareto charts, etc)
Six Sigma/Lean Manufacturing certifications
ISO 9001-2015 training/ certificate
Internal auditor certificate
Very good English skills
Ability to manage a variety of cross-functional team members
Experience of dealing with customers and suppliers
Demonstrated communication, interpersonal, organizational, analytical, problem-solving and computer skills required
Descrierea jobului
OVERALL PURPOSE:
Coordinates the QA/QC activities in order to achieve the company goals and to meet customer specific requirements, in compliance with Technophar standards.
Is responsible for the inspection of all incoming parts from supply chain companies and internally produced components to meet the quality standards.
Specific responsibilities:
​Develops, promotes and supports the systems that delivers quality: Production Part Approval Process (PPAP), Advanced Product Quality Planning (APQP), Controls Plans, Failure Mode and Effect Analysis (FMEA) and Supplier Quality Assurance (SQA);
Is responsible for maintaining the relationship with customers and suppliers to maximize potential profit and ensure efficiency;
Manages the audit program as well as supplier development and improvement and plays a key role in ensuring projects deliveries;
Leads a 'right at the source' and problem-solving methodology (Lean);
Contributes to the creation and implementation of best practices quality vision, strategy, policies, processes and procedures to aid and improve operational performance;
Contributes to new business initiatives and projects and reviews and communicates the impact on Quality activities;
Implements all relevant procedures described in the Quality Management System (QMS) and ensures compliance;
Ensures that all internal systems and procedures are updated, revised and modified to meet the needs of external certification bodies;
Responds to customer complaints adopting containment actions, full analysis, poka-yokes (error proofing), and implementing short-term and long-term countermeasures;
Introduces new systems and procedures where appropriate;
Trains others in all aspects of the quality system and application of procedures;
Undertakes internal and process audits of the Quality Management System (QMS) ;
Establishes quality sign-off instructions, standards and documentation;
Reports quality KPI`s on a monthly basis;
Performs root cause analysis and resolves problems;
Conducts risk assessments of processes.
Health & Safety
Comply with all HSE and Fire Prevention rules and regulation applicable at the workplace.
Attend periodical HSE and Emergency response trainings established for the position.
Immediate notify direct supervisor about any incident, accident or environment pollution occurred and take immediate actions to avoid or limit the consequences.
Wear and use PPE specific to each working area.
Code of Conduct and Employee Handbook
Comply with MCHC Code of Conduct & Employee Handbook.
Benefits
:
Meal tickets, Christmas and Easter allowances
Up to 28 working days of vacation
Vacation tickets
Annual salary increase
Annual performance bonus
Reimbursement of the cost for transportation for commuting from home to the working location
Monthly medical subscription as well as the legal medical services and specific working protective equipment.
Please note that the job location is in our Cornu plant: Dr Dumitru Bagdasar street, no. 40 ( on DN1), Prahova Country
By applying your CV, you agree that your personal data will be processed and saved in our database. The processing and saving of data will be done by SC TECHNOPHAR EQUIPMENT AND SERVICE SRL only for the purpose of recruiting and selecting your CV for the actual position and for other future vacant positions within the company. Your personal data is stored for a maximum of 12 months.
Descrierea companiei
Technophar is a global supplier of softgel manufacturing equipment, auxiliary equipment, and turnkey solutions. We serve the nutraceutical and pharmaceutical industries. With over three decades of industry expertise, our manufacturing sites in North America and Europe offer unprecedented production capacity. No matter your softgel machinery needs, we'll bring a wealth of specialist knowledge and expertise to the partnership.
Driven by our key values of quality, technology, and innovation, Technophar is committed to high-quality service and reliable, on-time delivery. We improve industry standards and develop new products to better serve our global partners.
Publicat 1 iul. 2021
Reactualizat 29 iul. 2021
Expiră 31 iul. 2021
Nu îți face griji, poate joburile de mai jos îți pot fi de folos
5500 - 6500 RON

Remote (de acasă)