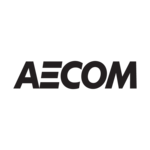 Project Digital Lead, Bucharest
Permis conducere
Nespecificat
Candidatul Ideal
Minimum Requirements
:
Significant prior experience in digital design and delivery on large scale multi-discipline projects is essential
Expert 3D modelling capabilities in the following software: Revit, Plant3D, Advance Steel, Civil 3D, CADWORX
5+ years of digital and BIM modelling experience
Demonstrated history working in industrial, energy and civil structures sectors
Demonstrated team player and mentorship skills
Demonstrated computational design skills
Exceptional interpersonal skills
Experience working in international teams
Preferred Qualifications
Degree in Engineering, Architecture, or Architectural Technology or related discipline project execution or demonstrated equivalent combination of education, training, and related experience with an average up to or exceeding
Attributes/skills
Ability to work independently and as part of the design team
Ability to prioritize project tasks in the face of an evolving programme of work.
Ability to plan, assign, and direct work and resolve problems
Self-starter with the ability to work as a positive, energized and adaptable design centre team member
Flexible with work times to align with colleagues in different time zones
Highly developed English written and oral communication skills
Collaborate with project team members for requirements and functionality necessities.
Extremely strong relationship building skills.
Demonstrated ability to champion and drive ideas/programs/solutions
Excellent organizational and time management skills, able to work under pressure and prioritize effectively
Able to demonstrate passion, energy and drive, especially in the face of resistance.
Descrierea jobului
Job Summary
:
AECOM is seeking a Project Digital Lead to assist and support the implementation of our digital delivery strategy within our Global Delivery Centre (GDC) located in Romania, for all projects under the industrial, energy and civil structures discipline; The Romania GDC is part of AECOM's wider Global Delivery Services team (GDS).
This person will report to the Global Capabilities (GC) Digital Delivery Manager and in addition to project utilisation for management, coordination, and production the Project Digital Lead will assist with the development of the methods and processes to be used in the Romania GDC. This will require that the person appointed to this role is an expert in a number of different areas, including:
Coordination of design and production activity on complex, multidisciplinary projects with geographically dispersed teams
Developing, implementing, managing and evaluating project delivery procedures on such projects
Use of digital production platforms (such as Revit, Plant3D, Advance Steel, Civil 3D, CADWORX) in the context of the above
Using digital production platforms to align project design model production with the creation of other project design data, such as by using models to create schedules, estimates, cost reports, and/or to complete calculations etc.
About Digital @AECOM
As a member of the global capabilities digital delivery team, you will work closely with the other members of the global digital team and assist with the deployment of engineering platforms, applications for architecture and planning and other digital solutions for design projects around the world. The global digital team will work closely with other digital professionals around the world to advance AECOM's global digital strategies and priorities.
The Romania GDC Project Digital Lead is a pivotal role situated together with global capabilities and the regional and global design teams for industrial works, energy and civil structures, on projects with digital and BIM deliverables.
In this position you will lead and coordinate the design project deliverables for digital and BIM, liaise with the design project managers, mentor and support the junior digital and design team, assist with the implementation and rollout of digital tools, standards, processes and services for projects delivered in by the Romania GDC.
Key Responsibilities
Successfully deliver design project deliverables for digital and BIM on projects for the Romania GDC
Implement the digital standards developed by Global Capabilities
Create and maintain digital and BIM project execution documents
Communicate to the digital/design teams, the project requirements, methods, and procedures to be followed as standard when authoring design model deliverables.
Represent Global Capabilities within the GDC design team.
Create technical workflow guidance for modelling approaches and design documentation.
Document lessons learnt identifying technical challenges and overcoming solutions
Provide project focused "desk-side" training to digital/design team members and support the GC training strategy by communicating necessary training resources to Romania GDC
Track and manage the project's digital and BIM delivery programme, coordinated with project BIM requirements and LOD matrixes communicating the necessary inputs needed prior to deadlines and solving project collaboration problems
Act as the necessary profile within the TQR process for digital and BIM deliverables, execute and provide reports for successful model check QAQC
Organise the design modelling programme against the delivery programme and ensure complex modelling tasks receive the necessary inputs
Reporting to GDS leadership as part of documenting lessons learned provide metrics on project resourcing performance for the production of 3D and 2D deliverables
Regular reporting of project status, digital team utilisation and resourcing requirements to the GC Digital Delivery Manager
Maintain the BIM deliverables programme and the design modelling programme to reflect the latest general project developments
Lead model review sessions with the project team to review items found in the audit and model check procedures. Share knowledge on digital processes, modelling and documentation and instruct project team on best practice
Test and provide feedback on the latest tools being developed within GC
Identify innovative opportunities on projects to utilise tools developed within GC for digital design and automation
Descrierea companiei
At AECOM, we believe infrastructure creates opportunity for everyone. Whether it's improving your commute, keeping the lights on, providing access to clean water or transforming skylines, our work helps people and communities thrive.
We take on the most complex challenges and pioneer innovative, iconic solutions that push the limits of what's possible – the world's longest cable-stayed bridge, record-breaking sports events, the largest greenfield port development mega project, life-sustaining and disaster recovery programs, and the tallest tower in the Western Hemisphere.
On projects spanning transportation, buildings, water, governments, energy and the environment, we deliver professional services throughout the project lifecycle.
We are proud to be recognized for excellence:
Fortune's World's Most Admired Companies – 2014-2020
#1 in Transportation and General Building in Engineering-News Record's 2019 "Top 500 Design Firms" and #1 2019 "Top 200 Environmental Firms"
VIQTORY 2020 Military Friendly® Gold Employer
Perfect score on the Human Rights Campaign Foundation's Corporate Equality Index for 2017-2019
Publicat 23 sept. 2021
Reactualizat 23 oct. 2021
Expiră 23 oct. 2021
Nu îți face griji, poate joburile de mai jos îți pot fi de folos
Miercurea-Ciuc, Strainatate, Covasna

și alte 3 orașe