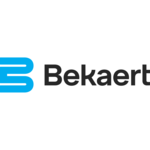 PROCESS ENGINEER - Ploiesti based
Bekaert Heating Romania SRL
1 poziție
Anunț verificat
Textul acestui anunț a fost verificat de echipa eJobs pentru a elimina posibile greșeli sau conținut discriminatoriu.
Candidatul Ideal
Bekaert Heating Romania is a production unit that manufactures burners and heat Exchangers for residential and commercial markets. Bekaert Heating Romania is part of the global business unit Bekaert Combustion Technology Heating.

PROCESS ENGINEER-Ploiesti based
Descrierea jobului
Responsibilities:
Responsible for technical support to the Production Plants of Heating Division. Execute projects (A to Z), develop and implement save machinery and tools to ensure excellent quality, to support serving customers and strives for continuous improvement
Assist manufacturing operators with daily process & product problem solving, in order to identify and correct the root cause of such problems.
Assure documented processes to provide standard and consistent application of work methods and procedures.
Develop and facilitate improvements to machinery and tools to ensure excellent quality.
Responsible for the alignment for global standards with the Technical Manager of BCT Heating in Assen, the Netherlands
Responsible for technical support to the Production Plants within Heating Division;
Initiates, sets up studies and develops projects related to optimizing production lines, processes and product quality;
Responsible for continuous improvement, indicates cost reductions, by using lean manufacturing principles and six sigma tools;
Supports and advises subcontractors regarding improving production methods and processes;
Manages agreed changes into processes, implements this into Standard Operating Procedures (SOP's and machine instructions) and instructs the operators.
Apply techniques for pre-treatment, assembly, measuring and testing are the following:
Machining sheet metal: die-cutting and punching
Deforming sheet metal: Bending, Rolling, Drawing, Folding, Beading, Flaring, Leveling
Welding: MIG, MAG, TIG, Spot Welding, Capacitor Discharge Welding, Stud Welding
Kitten, coding, degreasing, leak testing, measuring, adjusting & tuning
Semi and fully automatic production units use advanced operating techniques, such as: PLC, PC, CNC CAD-CAM, Robotics;
Supports Health, Safety Environment Department, contributes technical solutions for reducing health, safety and environmental risks based on RI&E;
Report to the Engineering manager.
Candidates for this position should meet the following criteria:
University degree in mechanical, industrial or manufacturing engineering.
Relevant work experience (min 5 years) in manufacturing processes and technology.
Relevant experience in using CAD-CAM systems, PLC, PC, CNC CAD-CAM, Robotics.
Knowledge of Lean and or Six Sigma techniques-advantage
SAP,Microsoft Office Application.
Knowledge and experience in working with process variability tools (PFMEA, Process Flow Diagram, process Control Plan, etc) - preferable
Strong computer literacy (spreadsheet skills with the ability to perform complex calculations and modelling).
Exposure and understanding of lean manufacturing concepts such (flow, kanban creation, error proofing, kaizen events, etc.)
Advanced level of English skills both reading and writing.
Strong problem solving skills.
Innovative, results driven and team player.
Willing to travel to The Netherlands and stay for several weeks for training.
Join and grow our Bekaert team in Ploiesti ,with the passion to win.
Please note that only accepted candidates will be contacted for further details.
Get more info related GDPR Policy by accessing official Bekaert site (www.bekaert.com)
Descrierea companiei
Bekaert Heating (Bekaert Combustion Technology (https://heating.bekaert.com) is part of Bekaert and is market leader in the development and production of environmentally friendly and durable gas burners and heat exchangers for residential, commercial and industrial heating applications. With its wide range of high quality technical products and services, Bekaert Heating offers a great value added to its customers. Innovation, technological leadership, high quality products and entrepreneurship are characteristic of the organisation. Bekaert Heating has plants in The Netherlands, China, Romania and the USA and worldwide there are working around 400 employees. Bekaert Combustion Technology B.V. is part of the global Bekaert Group. Bekaert (www.bekaert.com) is a world market and technology leader in steel wire transformation and coating technologies. We pursue to be the preferred supplier for our steel wire products and solutions by continuously delivering superior value to our customers worldwide. Bekaert (Euronext Brussels: BEKB) is a global company with almost 30 000 employees worldwide, headquarters in Belgium and € 4.8 billion in combined revenue.
Publicat 21 Sept. 2022
Expiră 21 Oct. 2022