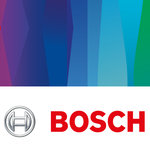 Process engineer for PM sensors
Permis conducere
Nespecificat
Descrierea jobului
What distinguishes you:
Good analytics skill
Good engineering skills required (software MES/OPCON and hardware)
Good communication/ cooperation skills
Finding/ improving the actual process (continuous improvement)
Request continuous feedback from the production to collect the actual status/ issues of the line production
Very good English language skills (spoken/written)
Good knowledge in problem solving
Close connection with IPN
Very good planning skills (PPAP's document's and hardware/software preparation)
Your contribution to something big:
The process engineer is the owner of the assigned process
First contact person if there are questions or problems of the assigned process
Being responsible that the process is working according the FMEA (failure mode and effectiveness analysis) and other quality tools like quality controls, poka yoke, special characteristics check, etc.
Assure within QMM that the FMEA line walk will be performed at least once a year
Being responsible, that the process is capable and the capability studies has been performed at least once a year
Define and describe the assigned processes
Process data sheet (process parameters) based on DoE (design of experience)
Being responsible to create and maintain of the process documentation
Being support to maintain of the spare parts list in cooperation with TEF department (also for MAZE)
Being responsible to have knowledge about the department KPI (key performance indicators) (e.g. OEE (overall equipment effectiveness), IDC (indirect defect costs), technical/organizational/change over/quality/performance losses, etc.), and how the losses of the process affects the KPI
Being responsible to continuously improve of the process according to the department KPI with the current Bosch standard tools (e.g. System- and/or Point-CIP)
Being in contact with external BljP suppliers (e.g. improvements, spontaneous machine break down, etc.) to assure the availability of the process
Being in close contact with the customer planner in case of fulfilling the open tasks for visits/audits
Being responsible in case of sample-, trail-, and/or zero-series-production runs, to be in close contact with the customer planner as well as the production/manufacturing engineer
Being responsible to be a major part in case of sample-, trail-, and/or zero-series-production, to validate that the raw material and the current manufacturing processes are valid
Provide and maintain of an action plan (flow chart) in case of failures to solved them standardized
Provide and support of a release checklist after, small stoppages, longer stoppages, break down or process changes
Provide and maintain of a list, in which process changes are documented (e.g. state before, state after and state of stability)
Having independent and proactive contact within the IPN (international production network) for information exchange, problem solving, process improvement, etc.
Being responsible/support of any ECR (engineering change request) is necessary in the process
Being responsible during the ramp-up time, that the assigned processes are working according the documented standard
#LikeABosch Benefits:
Transport package - granted monthly for employees who have domicile more than 35 km away (according to Google Maps) compared to the location of Bosch Automotive SRL.
Relocation package - one-time payment allocated for relocation expenses, equivalent to the gross salary for two months (applying taxes related), being considered in the calculation of the initial salary from employment. This one is required within 6 months of employment, physical proof of relocation
Electronic card for holiday vouchers
Electronic card for gift vouchers
Spring bonus
Electronic card for meal vouchers
25 days off per year - the balance between personal life and the professional one is essential for us, therefore we offer you 25 vacation days / year.
Christmas gift vouchers for children
Recommendation bonus
First childbirth - a premium is granted by the company for the birth of a child.
Flexible schedule - 6 or 8 hours (time slot you must be in company: 09: 00-14: 00).
Performance bonus - we want to motivate you with a bonus for your individual performance.
Loyalty bonus - awarded as a one-time payment of 5 years, respectively 10 years of experience in the company.
Summer bonus
Transport bonus
Bosch projects that take you out of your comfort zone - we work on projects from start to finish and we take full responsibility for the development of our products.
Opportunity to attend conferences - networking and exchanging ideas are an essential part of our professional life, so we invite you to attend local technical conferences and workshops.
Internal development programs - experts and leaders need to continuously develops. That's why we have programs within the company development for project managers, shift managers and experts.
Trainings and certifications - your professional development and is a priority for us, so we invite you to participate at national and international technical trainings and soft skills.
Language courses - a new language is the key to a new world and we encourage you to attend these language courses in the company.
Medical services - health is the priority for us, so we offer medical services in the factory premises, insurance medical consultation and consultations at the Medical Center.
The Living in Blaj program - being active helps with on-site performance therefore we offer discounts for sports activities: zumba, aerobics, pillates, gyms, tennis, basketball, volleyball.
Diversity and multicultural mentality - are represented over 10 different nationalities and several languages ​​are spoken by our colleagues. Diversity Day is a special day dedicated to sharing diversity our cultural experiences.
Seniority Bonus - awarded for uninterrupted seniority from company as a permanent percentage (2% for 3-6 years old; 3% for 6-9 years old; 5%> for 9 years).
Descrierea companiei
Do you want to transform your ideas into beneficial and meaningful technologies?
Whether in the field of Industrial Technology or Mobility Solutions, with us you improve the quality of life for people all over the world. Welcome to a place where excellence is made. Welcome to Bosch.
Bosch Automotive Blaj is a production unit that started its activity in 2007, under Bosch Rexroth division, for Industrial Technology sector. The plant grew fast, in terms of both buildings and products, and starting with 2012 it began to produce for Automotive Industry, specifically for Chassis Control System and Powertrain Solutions.
Our associates give great innovation and quality that is why, from 2020, Bosch Blaj will be lead plant for knock sensors. Blaj is one of the three plants in Europe where NOx Sensors are produced, sensors that are part of Bosch revolutionary innovation in diesel technology.
So why not join us in starting something remarkable? Make it happen.
Publicat 21 Iul. 2022
Reactualizat 18 Aug. 2022
Expiră 20 Aug. 2022
Joburi similare
Cluj-Napoca, Turda, Campia Turzii, Floresti