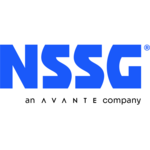 Primary Accounting Assistant with English
Permis conducere
Nespecificat
Candidatul Ideal
Job Description and Ideal Candidate Profile

We are now looking to hire a Primary Accounting Assistant with an analytical mind and fantastic organizational skills, to join our team on this exciting journey. It is expected to be detail oriented, have strong problem-solving skills, work comfortably under pressure, and deliver on tight deadlines.

The NSSG Primary Accounting Assistant should be a multitasking professional able to work in a challenging multicultural environment. The candidate is required to be proactive, flexible with a high sense of responsibility and with a totally positive attitude. Finally, should have a pleasant personality and easily blend in with our dynamic culture without losing his/ her professionalism.

To ensure success, the Primary Accounting Assistant should be critical thinker, proficient in math and accurate with a solid understanding of accounting and financial reporting principles and practices. Top candidates will have outstanding report writing skills with the ability to work on their own initiative and as part of a team.
Descrierea jobului
Responsabilities:
Prepares, completes, records, files the documents that form the basis of accounting records, and ensures their rational circulation;
Maintains up-to-date records of entries and exits, ensures that specific documents are drafted correctly and on time, ensures compliance with the measures regarding the circulation of primary documents used in making other accounting records.
Manages the record of material values ​​and consumer goods, checks stocks and then communicates them to the Administrator
She/He is responsible for the daily preparation of the accounting records (Management report, Receipt note, Attendance sheet, Warehouse file, Cash Register, etc.).
She/He is responsible for coordinating the accounting documents received in the company, whatever they may be, from invoices for goods / services / materials entries, to tax receipts, bank statements, etc.
She/He is responsible for coordinating the accounting documents that leave the company: invoices issued, approvals, purchase orders etc
Keep track of uncollected invoices
Keep track of receipts
Keeps a chronological record of the invoices issued and establishes together with the Administrator the document numbering protocol.
Record travel receipts and delegations
Inventory suppliers and customers based on account statements and compare data with primary records.
Supervises the archiving of accounting documents as well as the saving of computer data.
Prepares timesheets and prepares documents necessary for calculating salaries (additional documents, advance lists, premium lists, sick leave, etc.)
Presentation of the documents necessary for the transmission of the Revisal
Records service invoices received from suppliers
Check the balances in the accounts with those of the suppliers
Check the balances in the accounts with those of the clients
Prepares daily / weekly / monthly reports on the company's debts/receivables
Check the correspondence of bank balances with those entered in the account statements;
The process of recovering receivables from customers begins.
Assisting the accounting manager as needed
Skills:
Bachelor's Degree in accounting finance or relevant field
At least 2 years' experience in Assistant position/Primary Accounting Assistant
Should have an excellent level of English both spoken and written
Sound understanding of accounting and financial reporting principles and practice
Tax compliance knowledge is essential
Ability to listen well and communicate clear
Good sense of time organization and urgency
Self-motivated and able to work independently and collaboratively
Flexible, positive attitude with a commitment to ongoing, on-the-job education
Should be discreet and confidential, as the Accounting Department often deals with confidential and sensitive information. Should handle such information carefully to maintain confidentiality.
Should have strong numeracy skills to analyse and correctly assess numbers. Numeracy skills are basic mathematical skills that include a range of abilities to understand and analyse numerical information and make the correct conclusions and decisions.
Excellent Microsoft Office skills - advanced desirable
Benefits:
Competitive monthly salary (based upon skills level and experience).
Private medical insurance coverage (according with NSSG policy).
A multicultural team, inspiring and fun environment that encourages learning and development.
The possibility of promotion in a young and growing company.
Descrierea companiei
North Star Support Group is a boutique risk management consultancy with over 20 years of experience providing a range of client-focused services globally.
We provide advisory and support services across the enterprise to assist businesses and organisations navigate safely and securely through challenging risk environments.
What differentiates us:
• Our people are our most important assets.
• We are passionate about what we do.
• All of our services are bespoke and flexible to meet our clients' unique requirements.
• We operate where others cannot.
• We have local insights combined with international know-how.
• We have an ethical and personable approach to business.
Publicat 27 apr. 2022
Expiră 27 mai 2022
Nu îți face griji, poate joburile de mai jos îți pot fi de folos
2100 RON / lună

București, Ilfov, Pantelimon