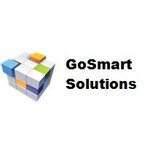 PLC Developer /Automation Engineer 2500 Euro
Candidatul Ideal
Together with a LARGE SWEDISH COMPANY , Logiwaste, LEADER IN ITS FIELD we are looking for qualified PLC Developers/ Automation/Service Engineers :
Required knowledge For Automation Engineers:
We think you are a graduated engineer in one of the following fields: Automation, Electrotechnics, Electronics, Electrical or similar fields.
Willing to travel to customers, mostly in the Nordic countries (Sweden, Norway & Denmark) about 75% of time
Good spoken and reading English is a must.
You probably work as an Maintenance or Automation Engineer and have at least 2 years of experience of installation, commissioning and problem solving in existing and new plants. We are considering also fresh graduates.
Experience:
PLC DEVELOPMENT
Automated systems and equipment
Remotely controlled automated systems
Frequency converters
Pneumatic cylinders
Hydraulic cylinders
Sensors
It is a clear benefit if you worked with:
Done circuit drawings in a CAD software
Done P&ID schematics
Troubleshooting in networks
Managing windows based systems
MQTT based systems
IoT
Descrierea jobului
RESPONSIBILITIES/ BENEFITS:
The work is both practical and technical with a focus on installing Logiwaste's control system (see more on logiwaste.com) in customer projects.
In concrete terms, this means taking responsibility for the entire installation and commissioning project, ie. to design and prepare the job, order materials, keep track of logistics and together with one or two technicians or electricians independently install systems.
OnSite work:
PLC development and integration
Install and configure networks, control cards, sensors etc, configure the software
Commissioning of electrical equipment for production lines
Install/connect (a limited amount of) low voltage / signal cables
Check that all connections are working (low voltage, signal cables, network, some high voltage and compressed air system)
track service processes
Energize everything and start up the system
Check that everything is working properly: the components function, the sensors' adjustments etc
Problem Analysis: Track down malfunctions and fix them (can include small mechanical tasks)
Remote work:
Dеvelop PLC and microcontrollers for products: Rеviеw & improve current code
Work closely with engineers dеsign tеam in ordеr to dеsign nеw products
Work closely with development team in ordеr to invеstigatе & diagnose issue
Work closely with development team to integrate new products
Install and configure the software
Prepare documentation for existing and new plants
What we offer:
Development career in a multinational environment
Competitive compensation package
Developing your technical skills within IoT/MQTT based automatic systems
if you are excited about this position, please submit your CV in English
Descrierea companiei
GoSmart Soutions is an agile team that employes highly skilled engineers from the local talent pool, and is dedicated to building strong relation and high quality systems
Publicat 23 nov. 2021
Reactualizat 21 dec. 2021
Expiră 23 dec. 2021
Nu îți face griji, poate joburile de mai jos îți pot fi de folos
București, Ploiesti, Buftea

și alte 2 orașe