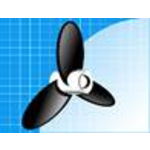 Candidatul Ideal
Are you what we are looking for? Then you should present the Skills and caracter features:
- minimum three years in shipbuilding, repair or new build
- previous position: program management, production, procurement, Test&Trials, Planning, Design Office
- English speaking TOIC 700 mini
- knows Microsoft Office (XLS, PPT, Word)
- can structure and draft a document in english
- can structure PPT and animate a internal review or meeting
- can listen all parties position and propose or impose options (decision making)
- commited to the Shipyard: probity and loyauty are a key feature for PLM position
- autonomeous, dilplomatic, creative, capacity to analyse multi-inputs situation and make decision
- able to negociate with people (internal only), able to propose and steer towards a consensual agreement in case of planning conflict
- able to drive discussion on a regular basis with shipyard colleagues
Descrierea jobului
Planning Manager is in charge of planning, space occupation and workload reports

For one peculiar project:
-from quotation hours and dates established during contractual discussion, set the planning for all activities (detailed design, production documentation, hull, piping, mechanics, paint, elec, insulation, carpentry, test&trials, commissionnng, transit, delivery)
The planning is showing coordinated tasks and milestones.
-for Project Managers, establish and publish updated program planning every week ( two weeks?). The planning shows original due dates and estimated completion dates.
-for Procurement, establish due dates for deliveries and contractors slots
-for Production Dpt, the PLM is proposing a breakdown of the building phases: blocks, work packages for outfitting, identified contracted packages, and a first evaluation of subtasks for blocks (cutting, 2D assembly, 3D assembly, welding) and outfitting (piping by network, outfitting by area)

For the Shipyard:
-make a weekly self-evaluation of progress and termination dates for subtasks. Draft and publish a weekly report with tasks progress. In case of dispute with production / contractor, ask arbitration to Business Manager and SMI.
-for Tech Dpt and Production, establish compiled workload by activity, and check coherence between all projects for all activities, including contracted ones.
-the PLM will evaluate overload/underload periods by activity far ahead of occurence. The PLM will evaluate with the Procurement and Contractor Manager the possible flexibility and contracting options before proposing solutions to Business Manager and SMI.
-the PLM will set a "Space Occupation Projection" (SOP), to anticipate the workshop occupancy and cinematics. The SOP will show block by block construction location, final assembly and painting location, Contractor space reservation, block turn over areas, quay occupation. The cinematics of SOP will be sent every week to Shipyard Director, SMI, BUM, all PRM.
-for Quotation Department, regarding expected hours volumes and existing load, the PLM will establish a "preliminary commercial planning", giving guidance for negociation, showing estimated delivery dates, Design + Production durations and coordination, key dates and milestones
Management in charge: No (may be in charge of dedicated project planners if needed)

Organic internal daily links Technical Department, Production, PRM, Procurement, Contractor Manager, Main Store

Reports to Business Manager
- draft a weekly workload prevision for the next twelve months
- propose solutions for overloads periods or drifting deliveries/activities

Company advantages: laptop and telephone , periodical training program,monthly meal tickets , accomodation for the first 3 months, company support to find accomodation/school
Descrierea companiei
Who we are? Shipyard ATG Giurgiu

The Shipyard has a steel plate and profile processing capacity of up to 600/700 tonnes per month, approximately 10,000 tonnes per year and an aluminium plate and profile processing capacity of 1,500 tonnes per year.

Shipbuilding is carried out by technological processes such as: mechanical cutting, drilling, grinding, steel bending, oxy-gas plasma cutting (equipment equipped with central command and control unit), sandblasting, lacquering, insulation, tubing, painting, etc.

One of the yard's most important facilities is the vertical transfer installation, synchrolift type, which ensures the safe launching or docking of vessels for repairs.

The installation is equipped with a mobile platform driven by winches working in synchronisation. This installation has been designed and built for the launching or docking of sea and river vessels with the following maximum characteristics:

Length: 110 metres; Width: 17.5 metres; Tonnage: 3 000 tonnes;

The transfer of ships from the assembly hall to the synchrolift is made by means of a transfer system based on railway lines (rails), platforms with a total area of 115,000 sqm.

Performance standards

Since 2002 until today, the main activity of the yard is the construction of new "Casco" or fully equipped "Turnkey" ships, as well as repairs (hull structure; piping; locksmithing; locksmithing, insulation, carpentry, painting, etc.), including the complete refurbishment of two passenger ships.

Quality control in our work provides our customers with high quality standards and competitive prices, supported by teamwork and professional competence of our employees making it easier for you to get profitable business through our company. Shipyard ATG Giurgiu ensures the conditions for a successful and long-term cooperation with your company.
Publicat 15 oct. 2021
Reactualizat 12 nov. 2021
Expiră 14 nov. 2021
Nu îți face griji, poate joburile de mai jos îți pot fi de folos