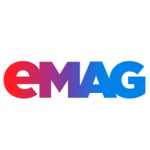 Photographer - Fashion Days
Permis conducere
Nespecificat
Candidatul Ideal
Grow Faster. Fashion Days Content Production
Everything that means visual and written content about Fashion Days products is produced in-house here in Romania. We have a very large Content team - over 80 people - divided into several sub-departments: Content Production, Production Support, Studio, Visual, Folders, Photo Editing, Content Editing, and Translation. We select products and models, photograph them, and then turn them into site and campaign visuals to provide a clear and engaging perspective for Fashion Days and eMAG Fashion customers.
Requirements:
Experienced photographer.
Good flair to work with people in a multi-cultural.
Environment and on different levels of seniority.
Problem-solver, applying analytical skills to business.
Ability to work well and accurate under pressure with tight deadlines.
Excellent analysis skills.
Fluent communication in English.
Video production experience is a plus.

Descrierea jobului
Responsibilities:
Working together with the other photographers/fashion stylists/make-up and hair stylists to ensure the entire production process is run seamlessly for the campaigns assigned.
Obtaining the necessary information for assigned campaigns (starting date/buyer/ samples/products details: number of references, if it is a Marketing campaign/ banners to be produced or regular content production.
Problem solving – being able to identify a problem and suggest/apply solutions.
Speed – Shooting min. 150 references per day for the website, including video production with an automatized equipment.
Quality Check – Checking and correcting the issues related to the photography.
Excellent lighting with clarity and composition.
Being flexible and highly imaginative in the conceptualizing of every shoot.
Ensure all photographic equipment is maintained: correctly store the equipment after each photo shoot.
Looking after samples in and out of the Photography team.
Time management – Being able to organize one's tasks and activities in a timely manner (considering the entire CP workflow).versee photos production to ensure deadlines are met.
Any other task related to Content Production as required by the direct manager of Content Production Director.
Descrierea companiei
Why work with us?
Grow Faster.
We're always looking for the ones truly passionate about their work. If you are amongst them, you can rest assured there is a place for you in eMAG. We grew very fast and we are determined to keep doing so. What brought us here is our desire for continuous evolution and practical results.
At eMAG, a set of strong principles guide our daily work: we understand the client, we think like a successful entrepreneur, we make decisions supported by data, we assess the impact of our projects, we act responsibly, we support each other and we grow with the business. They define us and help us become the favorite shopping destination for our clients.
Almost 6000 people are working now in eMAG. We strongly believe in people development and therefore every year we invest more and more energy and resources to remain an organization that is constantly learning. We want to make sure that you'll have the most talented colleagues, as well as the proper environment to grow and achieve great results, to become what you desire on a personal and professional level.
Together we make eMAG Teams. Find out here where is your place: https://teams.emag.ro/ (to be inserted under "here" word).
• Platforms & Technology • Business Intelligence • Marketing • Logistics • Retail • Customer care • Marketplace • Commercial • People • Legal • Finance • Fashion Days
Publicat 18 mai 2022
Reactualizat 17 iun. 2022
Expiră 17 iun. 2022
Nu îți face griji, poate joburile de mai jos îți pot fi de folos
4500 - 6000 RON / lună

Pitesti