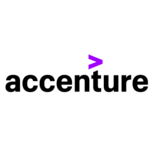 Payroll Specialist with German
Permis conducere
Nespecificat
Candidatul Ideal
In Accenture Operations we rethink the way people work and businesses perform by harnessing the power of rich data for decision-making, innovative technology, and advanced machine intelligence.
In an era where people are critical to success, join a team that prioritizes human ingenuity and fosters a workforce where technology elevates people (not the other way around), freeing them up for more creative thinking and exciting work.
Skills that make your work successful:
You are fluent English and German;
You have 2-3 years of Payroll experience;
You have strong organizational, task management, and time-management skills as well as excellent communication;
You own the ability to deliver to multiple stakeholders, under tight deadlines;
You are determined to find the best results and solutions, even when pressure and changes arise;
You understand market changes to drive industry-relevant solutions to customers, building trust with stakeholders and bringing value in the process;
You have the mindset of a winner, knowing that nothing can stop you from becoming greater and greater.
Descrierea jobului
Every day is a process of growth, being responsible of:
Updating and maintaining various systems/tools per standard process documentation which may include:
Executing transactions;
With minimal direction, entering data and retrieving information from group specific systems;
Auditing own data entry for accuracy & make needed corrections;
Conducting data verification.
Responding to various requests for information, as needed by phone, chat or through a standard case management system or e-mail. Escalating to supervisor as appropriate;
Acting as a subject matter expert for complex processes;
Performing controls over payroll input/activities;
Executing and/or coordinating testing of tools/systems;
Developing and maintaining product knowledge, industry knowledge, and business and professional skills;
May coordinate the work of a small team in areas of high volume transaction processing and/or the training/education of new and/or more junior team members on operational procedures and policies;
Producing standard correspondence by following existing templates. Adhere to client formatting and quality standards. Proof and edit work for syntax, grammar and punctuation;
Ensuring delivery team`s documentation is in accordance with the agreed ways of working;
Participating in process improvement initiatives or special projects as assigned by the supervisor;
May serve as technical and functional resource or super user for other team members;
Processing of personal and job data changes in the Payroll system as per agreed calendar;
Working with other internal or client teams to execute HR processes;
Addressing changes to the direct manager and assist other team leads with resolutions and root cause analysis, as needed.
How we truly care:
Follow a journey of success. Learn, innovate, invest in yourself and make a step forward, closer to your life goals.
Travel virtually around the globe, working in a diverse and multicultural environment.
Benefit from health insurance and support from a mental health therapist, to keep your life balanced.
Have fun while working, participating in internal company events, sports activities and community initiatives.
Save money doing the things you love, having access to different discounts on products and services.
If you love vacations, joyful moments and volunteering, (as we do) you have access to travel vouchers, volunteering opportunities and lots of fun alongside Accenture team.
Enjoy other personalized benefits package, including meal vouchers, public transportation, private pension, life insurance, gym, additional vacation days.
For us, you are Truly Human. Join our Accenture Team and get along in a lifetime journey!
Descrierea companiei
At Accenture Operations we bring together people, technology, processes and data to create intelligent operating models that enable companies to drive exceptional results. ​For over 13 years, our Operations professionals in Romania have delivered a wide range of business services, to help our clients achieve sustainable growth and deliver exceptional experiences across their enterprises.
Accenture Operations in the New
Not only are we committed to bringing the New to life for our clients, we also create an environment for our colleagues around the world to feel alive in the new.
LIVING NEW IS:
GROWING AT A FAST PACE. ALWAYS.
At Accenture, we encourage our people to evolve and grow. With amazing career and learning opportunities, be inspired to explore your passions. Alongside a dedicated career counsellor, it is your turn to drive your future and the time is now.
CREATING AN AUTHENTIC CONNECTION.
We believe real connections transform the working environment and that's why we encourage everyone to be their most authentic self. From creative workshops, to collaborative activities and plenty of opportunities for afterwork fun, at Accenture you'll experience it all.
BREAKING BOUNDARIES.
Go beyond your limits! Take advantage of a global network and projects in over 120 countries; the world is your oyster! Discover new cultures, languages and get the tools you need to be the best version of yourself. At Accenture you develop an attitude for achieving more, and the space to do it together.
BEING YOUR TRUE SELF, EVERY DAY.
Being you is your superpower. Our people's unique perspectives allow us to provide complex services. Our offices are designed to encourage collaborations and synergy, because only by combining multiple ideas we will be able to achieve greatness. Voice your individuality and do it confidently.
Get in contact with Accenture Operations:
Our Operations offices:
·         Bucharest - WestGate Park, Preciziei Blvd., No. 24, Bl. H1; phone: +40 3722 86000 
·         Timisoara - City Business Centre, Brediceanu St., No. 10; phone: +40 372 836 500
·         Iasi - United Business Center 3 - C1, Palas St., No. 7B-7C; phone: +40 372 271 722
·        Brasov - Coresi Business Park, Turnului St., No. 5; phone: 0372 286 003
Our Career e-mail address: romania.careers@accenture.com
Our Social Media Channels for Operations:
Facebook: Accenture Romania: https://www.facebook.com/accentureromania/
LinkedIn: Accenture: https://www.linkedin.com/company/accenture/
YouTube: Accenture in Romania:
Instagram: Accenture: https://www.instagram.com/accenture/
Publicat 8 oct. 2021
Reactualizat 5 nov. 2021
Expiră 7 nov. 2021
Nu îți face griji, poate joburile de mai jos îți pot fi de folos