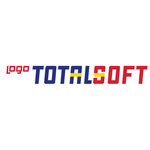 Permis conducere
Nespecificat
Candidatul Ideal
What you need to succeed:
Strong administrative and/or Human Resources generalist experience;
Payroll processing experience which includes experience having the majority responsibility for payroll processing functions within an organization;
Experience in using payroll, timekeeping and HR systems, HRB Solutions preferred;
Proficient in using Microsoft Office software including Outlook, Excel, PowerPoint and Word;
Detailed knowledge of payroll statutory requirements, including wage garnishment and wage attachment legal requirements;
Strong organizational and administrative skills required;
Excellent communication skills, both verbal and written;
Exceptional attention to detail;
Excellent interpersonal and customer service skills;
Ability to prioritize and manage multiple concurrent tasks;
Must be able to maintain confidentiality;
Proven ability to work in a fast-paced environment;
Fluency in English.
Descrierea jobului
What you will do:
Process monthly payroll for cour clients, accurately and in a timely manner
Review, analyze and verify payroll reports for accuracy and make necessary adjustments through established procedures;
Process out of sequence payrolls as necessary;
Review and ensure accuracy of approved timesheets prior to processing payroll;
Reconcile payroll deposits, tax withholdings, wage garnishments and benefit/voluntary deductions;
Research, analyze and resolve problems or questions presented by employees or managers utilizing knowledge of accepted payroll practices, company policy and the payroll system functionality;
Fulfill wage garnishment requirements by completing forms and adjusting payroll records;
Prepare recurring and ad-hoc reports as needed by management and accounting/finance;
Coordinate efforts between Payroll and Human Resources to ensure proper flow and maintenance of employee data (status and personnel changes, tax withholding, benefit deductions, etc.);
Maintain employee records in relevant payroll and timekeeping systems;
Ensure systems and controls are set up accurately within systems to ensure compliance with the legal guidelines;
Work with employees regarding questions on payroll, benefits, and/or general administration;
Various other administrative functions as required.
We offer a motivating package:
Professional and friendly working environment;
Training and ongoing development opportunities;
Exposure to challenging projects in various industries both local and international;
Private medical services;
7Card & Worldclass subscriptions;
Bookster subscription;
Hybrid way of working.
What recommends us?
We do things with energy, passion, and curiosity, and we're backed by our culture of innovation.
We offer a diversified range of activities in an international environment as well as a dynamic team with ambitious, yet realistic, objectives for the future, promoted by an open team and communication culture.
Descrierea companiei
Established in 1994, TotalSoft is one of the most important providers of business software systems (ERP, HCM, CRM, DM and BI) in Central Europe.
TotalSoft is the preferred ERP solutions provider in Romania and one of the top 10 global providers of software solutions for the leasing industry.TotalSoft's top products, Charisma ERP, Charisma HCM are market leader products in Romania, with relevant references in 8 industries: financial services, retail, distribution, production, construction, agriculture, medical and services.
Currently, TotalSoft has a team of +500 software specialists and projects in 45 countries on 4 continents.
In autumn 2016, TotalSoft was acquired by Logo Business Investment S.A. (Logo), the largest independent software provider in Turkey. With over 35 years of experience, Logo is one of the fastest growing software companies, delivering innovative solutions and services through more than 800 partners. The company is present on 45 international markets serving over 90,000 customers in Europe, Middle East, Africa and Asia. Logo is the first publicly traded IT company in Turkey.
For more information, please access: totalsoft.ro, charisma.ro and logo.com.tr/en.
Publicat 4 mai 2022
Reactualizat 25 mai 2022
Expiră 3 iun. 2022
Joburi similare