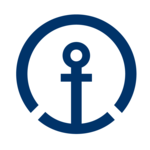 Payroll & Admin Coordinator
Permis conducere
Nespecificat
Candidatul Ideal
Payroll & Admin Coordinator (m/f)

Bucuresti

Are you a matchmaker?

Role objective

Kuehne + Nagel Romania is looking for a motivated and dynamic Payroll & Admin Coordinator for Bucharest!
It is our goal to match the best talents with their dream job to successfully support our new business strategy and help the company grow.

Job Purpose

Supports HR Department by administering the company's payroll and admin policies, employee relations programs, procedures ensuring compliance with all legal regulations and their uniform application for all employees .
Descrierea jobului
Job Description
Coordinates the payroll and administration function for all Business Units, being also involved in daily operations;
Ensures the processing of employee master data changes, new hires, transfers, promotions and terminations is accurate and timely;
Review and analyze current payroll in order to recommend and implement changes leading to best-practice operations;
Responsible for legal actions regarding issues with employees, collaboration with legal advisor along the legal processes;
Defines a fair, equitable and competitive compensation package that fits and is aligned to our company's strategy and business goals;
Conduct ongoing research into emerging trends, issues and best practices;
Alignment of all compensation systems to general conditions on the labor market as well as on legal regulations;
Develops salary grids for different job categories;
Assessment of the employees' needs by means of different elevation methods and techniques;
Manage regular preparation of relevant management reports, including weekly, monthly, quarterly and year-end reports;
Reviews, recommends and updates HR processes and procedures;
Maintains the relationship with the HR services providers (such as payroll provider, medical services, lunch voucher provider, etc).
Prepare, analyze and distribute reports as appropriate within company guidelines and confidentially requirements;
Inform and advise the company and employees how to be GDPR compliant and how to comply with other data protection laws;
Monitor compliance with GDPR or other data protection law;
Coordinate the implementation of different HR systems, apps and provide support and training on them.
Job Requirements
At least 5+ years of experience in a similar position, is mandatory;
Experience as a HR generalist is a plus;
Experience working with human resources principles, practices and procedures, Human Resources laws and regulations;
Knowledge of data protection legislation, particularly GDPR and similar national laws, it is a plus;
Practical experience in the field of compensations and benefits advantageous;
Bachelor's degree in Business Administration, Human Resources, Industrial Relations, Economics or related field preferred;
Fluency in English language (reading, writing and speaking);
PC Skills: Word, Excel, PowerPoint, Outlook, HRIS applications, etc.;
Integrity, responsibility and motivated by the organizational values;
Interpersonal skills for interacting with management and employees on employee relations issues;
Comprehension skills for understanding needs and concerns & developing and applying solutions;
Communication and negotiation skills for communicating and resolving grievance issues;
Knowledge about different options of compensation and ways to motivate people;
Ability to prioritize and meet deadlines;
Ability to maintain high level of confidentiality.
Descrierea companiei
With over 78000 employees at some 1,400 locations in over 100 countries, the Kuehne + Nagel Group is one of the world's leading logistics companies. Its strong market position lies in the Sea Logistics, Air Logistics, Contract Logistics and Road Logistics businesses, with a clear focus on high value-added segments such as IT-based integrated logistics solutions.
Kuehne + Nagel meets companies' global business requirements in each of the local markets and underpins these solutions with strong visibility and monitoring capabilities across its network.
Kuehne + Nagel is financially strong, stable and independent. Our global logistics network, cutting-edge IT systems, in-house expertise and excellent customer service is proof of our dedication to be the market leader. These attributes have placed us at the forefront of our industry, and positioned us to continue increasing the scope of our customer solutions and services.
https://www.facebook.com/KuehneNagelGroup
Publicat 7 oct. 2021
Expiră 6 nov. 2021
Nu îți face griji, poate joburile de mai jos îți pot fi de folos
3000 - 3500 RON

București