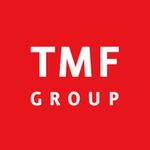 Part time HR Trainee - Cluj (Fixed Term)
Permis conducere
Nespecificat
Candidatul Ideal
Key Requirements:

Romanian language – mandatory;
Economics graduate - it's a plus;
Good computer knowledge (especially EXCEL);
DP Payroll knowledge is a plus;
Previous experience in Romanian HR & Payroll area;
Fluent both spoken and written English. Clear and concise communication;
Organized and pro-active attitude.
Descrierea jobului
- Study the documentation on the project/projects: the customer contract Commercial agreement signed, report analysis, functional specifications for implementation and procedures, other project documents, informative notes, provisions and procedures, internal notes received from superiors and operates in accordance;
- Participate in the implementation of new projects, which is subsequently involved in their development;
- Manages the physical and electronic personnel files of employees as set out in the documentation project. The electronic personnel records include: scanning documents and insert them in personnel management applications;
- Performs audits of personnel files, according to project documentation and internal procedures on audit and the legal provisions required in the personal employment file. The activity includes: inventory documents from the personnel file and identify missing or present documents in each file, check consistency between the documents in the file and applications,preparing report audit, internal audit submission, and approval of manager and project manager for project submission;
- Inform the customer about the missing documents from the personnel file before or after the employment, according to the working procedures determined by project documentation;
- Receive requests from clients and discuss them with Project Manager, informing also his/her direct supervisor;
- Participate in training courses held by the Company;
- Check monthly data entered into the application by utilizing the verification queries and correct identified errors;
- Keep track of submissions made in an Excel summary;
- Fulfill any other responsibilities of the job or project or department or at the request of its direct manager or supervisor.
Descrierea companiei
TMF Group helps businesses expand seamlessly across borders. With dedicated Accounting, Legal and HR and payroll staff in more than 100 offices in over 75 countries, we can take care of the details, leaving you free to focus on your global ambitions.
International businesses operating in multiple jurisdictions have to comply with many different and often complex local governance and regulatory requirements.
At TMF Group we combine our extensive global resources with our unrivalled knowledge of local regulations, cultures and languages to help you achieve your business goals. Our flexible solutions are customized to fit our clients' exact needs and are co-ordinated through a single point of contact to ensure excellent communication and management wherever you are in the world.
Our independence, our wide-ranging experience and our focus on providing outstanding customer service mean we can provide your business with a comprehensive range of services at the best possible value.
Over the years we have worked to develop strong relationships with our diverse international client base across many different industries.
Publicat 29 iun. 2021
Expiră 29 iul. 2021
Nu îți face griji, poate joburile de mai jos îți pot fi de folos