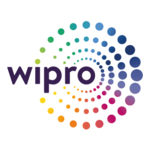 Order Management Officer with English&Italian - fully remote
Permis conducere
Nespecificat
Candidatul Ideal
The skills & experience you need:

Fluent English and Italian;
Customer focused mind-set;
Expert level knowledge in using Office Productivity tools like Excel, PowerPoint and Outlook, MS teams etc;
Drive for performance and results proactively;
Team player, open and co-operative;
Out of the box thinking;
Systemic & analytical thinking;
Self-confidence and self-sufficient while working alone;
Strong communication and stakeholder management skills – both verbal and written;
Experience in managing complex processes and multiple suppliers is preferred;
Ability to quickly oversee complex processes and products;
Problem solving and initiating corrective action;
Ability to analyze and respond to complex customer service requirements;
Able to manage multiple tasks, customers and priorities in a demanding environment.
Descrierea jobului
What you'll be doing:

Establish initial communication with the customer ('welcome call') for incoming new orders and provide regular updates through the delivery until order closure;
Responsible for the end to end relationship for both internal and external customers. Take responsibility for service implementation and act as primary interface for customers, internal departments and business partners or all implementation activities throughout the whole order life cycle within given timescales. Where required provide reporting to the customer as per defined formats;
Ensure all KCI (Keep Customer Informed)/KPI (Key Performance Index) are delivered against agreed targets working with organizations to ensure it is achieved, maintain a high focus and drive on performance and operational jeopardy management;
Manage customer escalations/expedite in line with the escalation/expedite process, provide root cause analysis outcome on failed installs to customer;
Responsible for customer satisfaction (Net Promotor Score, NPS) measures in relation to the provisioning stages of all orders assigned and managed on behalf of the customer;
Perform order validation with the customer and update order records if necessary;
Act as the single point of contact for all internal and external escalations, expedites and inquiries related to order delivery;
Manage the order workflow in internal systems (CRM applications), asset inventory and other business applications provided or agreed by business to ensure all are reflecting the current state of the delivery;
Accountable for ordering and tracking multiple and complex infrastructure products and services, including but not limited to access and CPE ordering;
Manage all aspects of changes (In-Flight Change) related to the orders;
Coordinate with the central config team to ensure proper configuration is built in time;
Schedule and arrange the RTT and Migration calls with all necessary parties and ensure the necessary resources are booked (note: may not need to attend the calls always);
Manage circuit (Access with third party suppliers) issues with the access suppliers, open incident tickets and follow-up if necessary;
Notify customer about service activation completion and prepare all necessary documents (SAF);
Ensure order is properly closed, including hand over into maintenance (HOTM), update back-end tools, inform billing team and resolve inventory issues;
Responsible for coordinating and managing early life failures;
Complete Root Cause Analysis when necessary and contribute to Service Improvement Plan creations;
Act as an SME towards account and sales teams and be consulted for supplier selection, timelines and delivery; constraints that can ensure setting the right expectations and set up delivery for success.

Benefits:

Fully remote;
Opportunity to work for one of the biggest brands in the world in a unique work environment;
Great career opportunity with a leading international outsourcing company;
Opportunity of professional and personal development in a multinational working environment through a variety of training programs (hard/soft skills);
Attractive compensation package with full access to a variety of benefits available through an online platform; the package can be customized on monthly basis depending on each employees' needs.
Descrierea companiei
Despre Wipro Limited
Wipro Limited (NYSE: WIT, BSE: 507685, NSE: WIPRO) este o companie mondială de tehnologie informațională, consultanță și servicii de afaceri. Utilizăm puterea calculului cognitiv, a hiper-automatizării, roboticii, cloudului, analiticii și a tehnologiilor emergente pentru a ne ajuta clienții să se adapteze la lumea digitală și să le facă succes. Wipro este o companie recunoscută la nivel global pentru portofoliul său cuprinzător de servicii, angajamentul puternic față de sustenabilitate și o bună cetățenie corporativă, avem o forță de muncă dedicată de peste 170.000, deservind clienții de pe șase continente.
Despre WIPRO în România
În România, Wipro are centre de dezvoltare în București și Timișoara și este prezent de mai bine de 10 ani. Astăzi, facilitățile companiei din România deservesc peste 30 de clienți din Europa, susținuți de peste 1200 de angajați. Clienții Wipro se desfășoară în industria bunurilor de vânzare cu amănuntul și a bunurilor de larg consum, a sănătății, a producției și a telecomunicațiilor, printre altele. Pentru a se potrivi cu planurile noastre de creștere, căutăm persoane entuziaste și autodidacte, cu abilități excelente de comunicare și servicii pentru clienți. Cu Wipro am construit o expertiză profundă în domeniu și diversele noastre oportunități de muncă variază în mai mult de 20 de limbi diferite:
- Contabilitate financiara
- Administrator HR
- Managementul comenzilor
- Relații Clienți
- IT / Suport tehnic
O carieră la Wipro înseamnă o oportunitate pe tot parcursul vieții de a vă explora potențialul, creșterea continuă și bucuria de a lucra la cele mai noi tehnologii alături de cele mai bune minți din industrie. O combinație inspirată de perspective de creștere, inovație continuă, fair-play și o cultură excelentă a muncii face din Wipro un loc exaltant în care să vă aflați.
Prin aplicarea la anunțurile de locuri de muncă Wipro, ne dați consimțământul pentru a procesa datele dvs. personale în scopul recrutării.
Publicat 20 mai 2022
Expiră 19 iun. 2022
Nu îți face griji, poate joburile de mai jos îți pot fi de folos