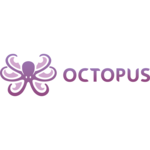 .Net/Full Stack/FE Developers to join and lead new team
Permis conducere
Nespecificat
Candidatul Ideal
Please read below in the comnpany description. This is an excellent opportunity to join and potentially lead a growing team of developers who are required think outside the box and work in an environment where you have the freedom to work flexibly, where you are appreciated and trusted and where the red tape and beurocracy is minimal. We believe in creating processes that are useful and usable, and do not restrict our creativity and drive to deliver excellent work.
You are a highly skilled lead .net/full stack developer, able to take charge of any project, deal with any problem and work fully autonomously. You have previously worked on complex projects, ideally using CMS systems, delivering websites and web applications.
You have led teams of developers successfully, managed their tasks and workloads, and have been responsible for the quality output of the entire team.
You have architected long-lasting solutions to medium sized, medium complexity website/web application builds, and have experience in code separation, SOLID architectures and design patterns. You have worked on SPA or separated BE and FE projects and are a big fan of the cloud and automation.
You have an excellent work ethic, are creative and pay attention to detail.
Descrierea jobului
We offer:
A competitive salary
Bonus Scheme
A friendly, small, tightly knit team
Interesting projects for global luxury brands
Cutting edge technology, and the ability to contribute to the technological direction of the company
Ability to train and grow
A great Holiday package - 20 days + Time between Christmas and new year + public holidays
A relaxed, flexible work program that is family friendly
Potential to travel abroad to meet the UK side of the team
For this, you would be required to have skills in:
Designing and Architecting systems
Understanding functionality and designs and creating technical specifications for CMS driven websites.
Working with UX and UI designers to feed into designs, ensuring the designs are technically possible and viable.
Creating system diagrams
Conveying architectures and concepts to the rest of the team.
Constantly evaluate new technologies and suggest appropriate tool/approach to any issue
Ability to simplify, rather than complicate, and be comfortable sticking and adhering to project constraints, whatever the reason.
Implementing and writing code
Understand and practice Design Patterns, Clean coding, and SOLID architectures
Be able to organise and write code logically, using all the elements of SOLID methodology to ensure the code Is timeless and maintainable.
Understand both front and back-end technologies and ways of making them talk to each other
Have a deep understanding of software development, with a background in .net development preferably.
Be able to pick up new technologies quickly and confidently.
Able to break down projects into tasks and use a task board to plan a project.
Find and fix bugs in legacy code and refactor code to perform better.
Team Mentoring
Pass on knowledge to the rest of the team
Be responsible for the code quality of the entire team, by verifying, validating and suggesting better ways of writing code
Assist junior team members In overcoming challenges
Technology
Excellent knowledge of
.net framework, .net core
At least one front-end framework (vue/react/angular) or excellent pure javascript.
Database systems, including MSSQL
Cloud systems including Azure/AWSTask management systems like Microsoft Devops or Jira
Descrierea companiei
Octopus Digital
Is a fresh new web development agency focused on delivering beautiful, performant websites. We work with our UK based partner, Matter Of Form on a diverse portfolio of projects, mostly In .net, .net core, vue.js and nuxt.js
Matter Of Form are leaders in brand and digital experience.
We have worked on multiple CMS based projects, always delivering precise, high-quality work. Some of our projects Include:
https://redcarnationhotels.com
https://matterofform.com
We believe in a cloud first approach in our coding, delivering code that Is performant, well written, scalable and reusable.
We have offices in Gheorgheni and Miercurea Ciuc, and a developer working in Sfantu Gheorghe. We're looking for someone to join is one of these offices, or to help open a new hub in another city and head up a new team there.
We are looking to potentially open a new office in a larger city, and we are looking for multiple developers longer term. We are delivering technically robust, maintainable and repeatable projects that our clients love, and we have more and more work coming in. We are looking for multiple developers, someone to lead a team and help open a new office, and Front-End and Back-End developers to help out on projects like:
Luxury real estate development in Saudi Arabia requiring a new website and mobile applications
Real estate development in Barbados requiring a brochure site
Luxury 5 * resort in Greece requiring a website and API for APP
Media company requiring a redevelopment of their platform, including authentication, azure search and personalization
Publicat 13 oct. 2021
Reactualizat 10 nov. 2021
Expiră 12 nov. 2021
Nu îți face griji, poate joburile de mai jos îți pot fi de folos