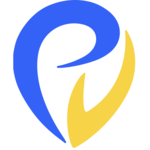 Middle/Senior Data Engineer (Python)
Permis conducere
Nespecificat
Candidatul Ideal
At Provectus, we are obsessed with technologies that impact the future of the whole of humanity. Just imagine: AI for curing eye diseases, ML for making factories safe for workers, preventing pandemic spreading, etc. It's not about the future, it's about the products we've already developed with #ProvectusTeam.

Join us if you have the same passion for making products using AI/ML technologies, cloud services, and data engineering.
Join us if you value a friendly corporate environment, and almost a family-driven approach to every employee.
Join us if you want to grow professionally and ready for learning new things constantly.

As a Data Engineer, you'll be provided with all opportunities for development and growth.


Descrierea jobului
What is required:

Background in development for at least 3 years;
Experience in Data Engineering with Python/Java;
Experience in extracting and loading data from multiple databases like RDBMS, NoSQL, and optionally BigData (Redshift, Snowflake, Hive);
Strong understanding of data structures, algorithms, development flows;
Experience and interest in cloud platforms, most preferably AWS;
Experience working with data pipelines (Airflow, Argo Workflows, Kubeflow, etc).

Will be a plus:

DevOps experience.

Responsibilities:

With our team of Data Engineers perform a client-facing role in AI consulting;
Acquire, ingest and process data from multiple sources into Data platforms;
Collaborate with Data Scientists on data preparation for Machine Learning;
Building pipelines to construct features and modeling tables;
Be creative to deliver impact for our clients as well as internal products.

Briefly about us:

Provectus is an Artificial Intelligence consultancy and solutions provider, helping businesses achieve their objectives through AI. We are recognized by industry analysts as a leading provider of AI solutions in specific business domains, driven by sophisticated IT service management and tech innovation. Provectus is a value driver and a trusted partner for our clients and employees.

What we offer:

Attractive professional and educational opportunities, fun colleagues who make every online and offline event a treat.
Find out more about our company: https://careers.provectus.com/
Descrierea companiei
🚀 Provectus is an AI consultancy and solutions provider, helping businesses achieve their objectives through AI.
💭Just imagine: ML for making factories safer for workers, preventing vision loss, and reducing the spread of disease, AI for curing eye diseases — it's about the products we've already developed! 😮
Who we are:
🌎 An international team of more than 600 people from Ukraine, the USA, Canada, Romania, Poland, Turkey, Costa Rica and Armenia. 🏆 AWS Premier Consulting Partner with competencies in Data & Analytics, DevOps, and Machine Learning.
What we do:
💻 We design and build AI solutions for industry-specific use cases, leveraging our expertise in data, machine learning, and cloud. 🌐 We use Computer Vision, Natural Language Processing, and Anomaly Detection technologies to empower our clients and drive innovation. ☁️ We help businesses design, architect, migrate, or build cloud-native applications on AWS cloud.
How we work:
👂 At Provectus, everyone has a voice. Share your vision and ideas, utilize cutting-edge technologies that drive positive change on a global scale, contribute to open source projects, and realize your full potential! 🌱 We are committed to developing tech communities in every market where we operate. Join our open knowledge-sharing events, tech conferences, internships, and educational programs. 🏡 Work from wherever works for you. Provectus offers a hybrid work model for our employees. Work from home or at the office, or combine the two.
Be Heard. Be Empowered. Make a Difference❤️ Apply now!
Publicat 6 mai 2022
Reactualizat 18 mai 2022
Expiră 5 iun. 2022
Joburi similare
Bacau, Baia Mare, Constanta

și alte 2 orașe