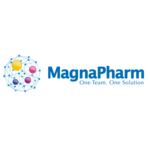 Candidatul Ideal
Requirements:
University Degree in Medicine/Pharmacy/Biology or any related field is required;
Working experience in a similar position minimum 2 years will be an advantage;
Driver license (B category) with minimum 1 year experience;
English language - advanced level (speaking & reading & writing);
Very good PC operating skills - MS Office;
Good presentation skills of scientific and medical informations;
Ability to exchange scientific ideas and information openly and effectively with HCPs and with colleagues; good presentation skills of scientific and medical data to small and large audiences;
Positive attitude: has a winning attitude and demonstrates a commitment to goals with a positive approach to problems;
Highly motivated and self-directed with ability to plan, manage and prioritize multiple projects independently; demonstrates resilience and flexibility.
Descrierea jobului
Main resposabilities:
KOL Relationship Management
Ensures high standard of professionalism to develop and maintain "peer-to-peer" scientific relationships with HCPs, KOLs and healthcare authorities;
Effective and Compliant Dissemination of Data
Presents clinical and disease state information to a variety of audiences, including KOLs, decision makers and other HCPs;
Ensures appropriate scientific exchange with HCPs by fostering fair and balanced medical and scientific communications that are not misleading and responds to requested medical information;
Closely collaborates with marketing teams to ensure understanding of therapeutic areas and knowledge about products in the allocated portfolio;
Is responsible for the elaboration of pathology presentations in connection with the allocated product portfolio;
Contributes to MagnaPharm's Strategy
Reviews and approves promotional materials, scientific based presentations and external communications, ensuring compliance with applicable laws and regulations;
Closely collaborates with Market Access for access plans and programs and provides support for reimbursement dossier preparation when medical expertise is required.
Descrierea companiei
MagnaPharm Marketing & Sales is one of the largest and most dynamic pharmaceutical outsourcing group offering integrated services of import, distribution, market access, marketing and medical promotion, regulatory services.
Our vision is to become the favorite partner on the Central and Eastern European pharmaceutical market, offering a unique and full range of services on the marketing, sales, pharmaceutical retail and medical services segments.
Our mission is to be a premier pharmaceutical and consumer healthcare service provider in Central & Eastern Europe.
MagnaPharm Marketing & Sales has a strong culture of Compliance
Following strict FCPA standards;
Following Ethical code of AIFP (Association of Innovative Pharma Industry);
Following strict "drug-related" legislation in all countries
MagnaPharm Marketing & Sales is currently active in 7 countries, Romania, Poland, Bulgary, Hungary, Slovakia, Serbia, Czech Republic.
Activity field: Pharmacy
Size (number of employes): >500
Headquarter: Bucharest, Romania
Type: Private company
Founded: 1994
Specialty: consumer healthcare, medicine, medical promotion, pharmaceuticals, pharmaceutical wholesaling
Publicat 3 Oct. 2022
Reactualizat 31 Oct. 2022
Expiră 2 Nov. 2022