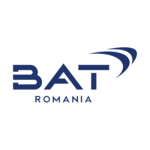 Management Trainee in HR
Candidatul Ideal
YOU COULD BE THE NEXT GLOBAL GRADUATE IF YOU:
Are looking for an international career in HR;
Speak English and Romanian fluently (both written and spoken);
Have an university degree (Human Resources/Business Administration/Psychology or similar, with maximum 3 years from the graduation) and relevant work experience in the HR field;
Possess strong intercultural competencies from international experience or personal background (student exchange programmes, Erasmus etc.)
Have leadership skills demonstrated through either professional experience or extra-curricular activities;
Are curious, ambitious, innovative and passionate about challenges and have growth mindset with a drive for continuous improvement;
Have strong analytical skills;
Have a drive for excellence: high expectation for the quality of your work, proactive in nature and comfortable to deal with ambiguity and to influence a wide array of partners;
Demonstrate a hunger for continuous learning, eager to develop new skills;
Take initiative and communicate clearly;
Ideally have a driving license.
Descrierea jobului
An international leader with more than 200 brands in over 200 markets. And we bring together the world's brightest and best minds.
That's why we value uniqueness.

If you're driven, passionate and daring, our Global Graduate Programme will let you achieve your potential. It is a real job from day one – with world class training, international scope and the chance to reach your potential. You will progress from graduate to junior manager in HR in 18 months, with the opportunity to become an outstanding leader in a world-class business.

Our Graduate Programme will let you maximize your potential and help you explore and understand the strategic nature of HR within our Commercial entity. After graduating, you will be well prepared for a career in any one of the following areas: Business Partnering, Talent Acquisition & Employer Branding, Reward, Performance & Learning or Organizational Effectiveness.

WHAT DOES THIS MEAN FOR YOU? AN EXPERIENCE LIKE NO OTHER:
It means working at the center of an incredibly influential business. It means learning from specialists who can push you to reach your full potential. It means embracing smarter working and boldly taking your career to brand-new heights by collaborating across the globe.
For the driven, passionate and bold recent graduates, our Global Graduate Program is the first step towards bigger and better things. It's a real job from day one with world-class training, international opportunities and the chance to reach your full potential.
You will have the opportunity to challenge yourself on international projects, working with above-market and cross-functional teams, under the supervision of your dedicated Coach & Mentor.

MAKE A REAL DIFFERENCE:
If you are adventurous, resilient and agile and you have an active interest in HR, we will provide you with the opportunity to deliver real results while meeting your career goals. This means global thinking, ongoing networking and becoming one of BAT's leaders in Human Resources.
It's fast-paced. It's exciting. It will push your own limits. Upon successful completion of our program after 18 months you will have the possibility to work as Junior Manager in our organization in Human Resources.
Descrierea companiei
British American Tobacco (www.bat.com) este o organizaţie globală lider pe piaţă cu o istorie consacrată cu un viitor promiţător şi dinamic. Multumita angajaţilor noştri am continuat să ne dezvoltăm şi să depăşim aşteptările într-o piaţă foarte complexă şi plină de provocări.
Scopul nostru este sa devenim cea mai de succes companie din industria tutunului în toate pieţele noastre prin furnizarea de produse excelente; oferind încrederea şi responsabilitatea aşteptate de la mărcile de consum global.
Dacă aveţi talentul şi motivaţia să fiti parte din acest succes veţi descoperi că suntem interesati sa va sustinem in atingerea potenţialului dvs. maxim.
Publicat 7 iun. 2022
Reactualizat 5 iul. 2022
Expiră 7 iul. 2022
Nu îți face griji, poate joburile de mai jos îți pot fi de folos