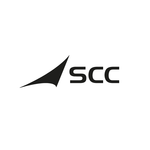 Major Incident Manager (Night shifts included)
Permis conducere
Nespecificat
Candidatul Ideal
Main requirements:
ITIL Qualifications or relevant demonstrable experience in environments based on ITIL framework (ITIL Foundation is the minimum requirement);
General, high-level awareness of technical environments and corporate structures;
Show a strong sense of urgency, take responsibility and be able to work under pressure;
Excellent organisational and analytical skills;
Have strong skills in leadership and communication;
Proven know-how on handling demanding and challenging customer environments;
Strong crisis management skills – able to direct work and remain calm in stressful situations;
Ability to work assertively and un-managed towards individual objectives associated with the role.
Descrierea jobului
A Major Incident Manager (MIM) requires knowledge of ITIL processes, with strong crisis management /problem-solving skills and experience. The MIM will act as a central point for contact, ensuring that the right people, processes and resources are primed and aligned to resolving any internal or customer business critical service outages as quickly as possible.
Using the Major Incident Management framework in place, key stakeholders, including customers, are immediately made aware of the major incident, and with effective communications, are given confidence that the IT operation is effectively managing a workaround or resolution.
In this role, you will be joining a team of 10 people and you will have the chance to work in a hugely diverse environment with a mix of internal management and high profile customers, having the opportunity to understand businesses and decision making within them, and develop your career by acquiring new skills working alongside some of the most experienced, innovative and dedicated people.
Main responsibilities:
Manage Incidents 24x7 and ensure minimal disruption to the service and fast service restoration;
Act as a central, focal point of contact for all departments during incidents, and coordinate between them to achieve service restoration;
Form, lead and drive ad-hoc technical recovery teams to minimise business disruptions to clients;
Ensure a Restorative Action Plan or Workarounds are created and implemented within SLAs;
Set up and chair Technical & Management Bridges to facilitate communication during MIs and service restoration;
Manage and coordinate escalations both internally and customer wise as necessary;
Engage with Directors, Customer & Service Managers, vendor partners, 3rd parties and C-Suite Executives during any Major Incident lifecycle and send official, documented communications;
Produce relevant, adequately researched, substantiated, and concise Major Incident reports on the MI timeline to both internal and external Executive stakeholders within the agreed OLAs;
Provide input and support the Problem Management team for root cause analysis;
Contribute to and maintain the knowledge repositories;
Identify, develop and implement improvements and lessons learnt following MIs;
Identify potential MI risks and consequences and raise awareness of the appropriate individuals, exercising a logical and pragmatic approach in the attempt to reduce/overcome MI consequences;
Participate and lead post Incident reviews for managed incidents, following on lessons learnt and improvement actions.
What we offer:
High quality external and internal technical trainings with a dedicated training department;
Reimbursement of certificates and tuition fees for qualifications that are part of your individual training and development plans;
Monthly benefits package:
Fixed benefits:

Private medical subscription
Work from home allowance
Transportation allowance
Easter/Christmas bonus
Free Bookster corporate library subscription

Flexible benefits:

​Meal tickets
Vacation & cultural vouchers
Retail vouchers (eMAG, IKEA)
Descrierea companiei
Who we are
SCC is the technology division of Rigby Group PLC, a family owned and operated business with interests in aviation, airports, hotels, property development and financial services.
What we do
We enable people to do business by planning, supplying, integrating and managing IT for leading public and private sector businesses across Europe. We serve over 2500 customers in more than 50 countries and operate out of 75 locations in the UK, France, Romania and Spain.
Our areas of expertise include hardware, software, networking, IT security, Cloud, data centre services, print management and mobile devices.
Our mission: to make IT work for our customers to improve the way they do business, deliver quality IT solutions and services that change the way businesses do business, deliver long-term profit to invest back into the business and nurture a winning network of partners to create enduring value to our customers.
*Thank you for choosing to contact us. By sending your resume, you agree to our processing of your Data for recruitment purposes (where Data refers to your personal information such as your name, phone number, email address and your resume). We assure you that your Data will be used for recruitment purposes only, for a retention time of 5 years or until you decide to withdraw your consent, at any time, by sending an e-mail to cariera@scc.com. Also, you may contact us on the same e-mail address to exercise any of the rights granted by GDPR (Regulation 2016/679).
We are SCC – great things happen when we work together!
Publicat 28 apr. 2022
Reactualizat 17 mai 2022
Expiră 28 mai 2022
Joburi similare
2800 - 3000 RON / lună

Brasov

600 - 800 EUR / lună

București