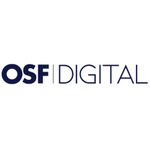 Linux System Administrator
Permis conducere
Nespecificat
Candidatul Ideal

Come and work with a highly talented, and productive team as a Linux System Administrator. This team works together to serve their customers in a variety of tasks each and every day. If you are looking for a new challenge, this may be the next career opportunity for you!

In this role, you will:
• be involved in the day to day operations of administering the company's internal and clients' systems;
• deploy new services of the company's internal and clients' systems;
• monitor the systems, quickly diagnose, respond and fix problems;
• support the development teams;
• automate tasks & configuration of Linux Systems;
• optimize the services for performance and lower resource usage;
• perform migrations between infrastructures and/or technologies;
• research and implement new technologies
Descrierea jobului
You will need:

• strong experience in the Linux operating system administration;
• Linux processes and inter-process communication knowledge
• hardware and networking knowledge (TCP/IP, DNS, VPN, Routing);
• subversion repository administration and usage;
• knowledge of database servers administration (MySQL, PhpMyAdmin/Postgre SQL);
• knowledge of web application servers administration (Apache httpd/Apache Tomcat/nginx);
• knowledge about monitoring systems (Nagios);
• strong experience with SSH, SMTP/POP3/IMAP/Webmail (Postfix, Exim, Dovecot, Courier, etc.), DNS;
• experienced with at least one of the scripting languages: bash, Perl, Python;
• constant awareness of security issues regarding the technologies and environment he's involved with;
• experienced with SSL, iptables, IDS, File Integrity Monitors;
• knowledge about AWS, Azure, Rackspace and/or other Cloud providers;
• knowledge about Cloud Infrastructures, IaaS, PaaS, VMware, OpenStack, Xen
• ability to prioritize tasks and meet deadlines;
• ability to work within a team and under own responsibility;
• problem solving and organizational skills
• strong verbal and written communication skills using English language;
• university degree (IT) or technical background.

Considered to be a plus:

• one or more of the following certifications: CCNA, RHCE/RHCSA, LPIC, etc;
• knowledge about configuration management systems (Puppet, Chef, SaltStack);
• advanced database administration skills (replication, high availability);
• work experience with cloud infrastructure (Amazon, Rackspace, Azure).
Descrierea companiei
OSF Digital is a top digital transformation specialist and leading global commerce solutions company.
We possess expertise in omnichannel integrations, internationalization, and commerce optimization and help brands succeed against the challenges present in the world's rapidly changing digital environment.
Publicat 2 aug. 2022
Reactualizat 9 aug. 2022
Expiră 1 sept. 2022
Joburi similare
10000 - 15000 RON / lună

Remote (de acasă)