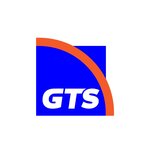 Linux System Administrator
Permis conducere
Nespecificat
Candidatul Ideal
The Linux Systems Administrator serves as the lead resource for all Linux-related IT infrastructure projects within Managed Services Team. Our colleague installs, configures, maintains and provides expert escalation level for Linux server environments managed by GTS for its customers.

How do we picture you?

You have a lot of experience with:
- Linux OS: RedHat, CentOS, Ubuntu, Debian, SuSE;
- Common server technologies and applications: storage, both physical and network (raid, lvm, nfs, cifs, iscsi), firewall (iptables), load balancing (ha-proxy), clustering (corosync/pacemaker), dns (bind, powerdns, djbdns), web server (apache, nginx, tomcat), e-mail (postfix, exim, sendmail, qmail, dovecot, courier), sql (mysql, postgresql), ftp (vsftpd, pure-ftpd), vpn (openvpn).

You have good knowledge of:
- networking and network topology;
- various protocols and services, including DHCP, TFTP, NTP, DNS, HTTP, FTP, SMTP, POP3, IMAP, SSH, NFS, ISCSI.

Even if these are not mandatory conditions, we would like you to have:
- virtualization experience (vmware, xen, kvm);
- scripting skills (such as Bash, Perl, Python;
- some experience with Cpanel, Plesk, Virtualmin.

You are an organized and details-oriented person. You are able to focus on goals, prioritizing and successfully performing multiple tasks even when everything is unfolding at a very high pace.

You easily build relationships with people. You like analyzing things and solving problems.

You are curious. You believe that learning continuously enables you to improve in line with the complex current environment.

Last but not least, you are fluent in English😊.

Descrierea jobului
How would it be like to work as a Linux System Administrator with us?

You will be the key person for all Linux projects within the Managed Services team in all areas (analysis, design and implementation).

You will be part of the projects from day one! During the installation phase, you will work together with the Service Delivery team and you will be able to contribute to the solution design.

During the project's life, you will work with colleagues from the Network Operations Center and you will have the possibility to contribute, if needed, to the solution redesign. You will be in contact with the customer, as you are Linux Expert.

You will help tune performance and ensure high availability of infrastructure.

You will document the implementation of services, processes and procedures that ensure the department's efficiency.

You will develop automation tools for the services implementation and infrastructure monitoring;

You will make sure that the operating systems and installed software are updated, in compliance with the best security practices and conditions agreed with the customer.

Whenever the sales team needs a very experienced engineer, you will participate in presales meetings with the customer.

You and the whole team will be kept up to date with lots of technologies: our training program is an extended one!


What we offer:

On the job training with our senior colleagues ;

Access to our WIKI and technical labs;

Technical certifications covered by the company;

Great opportunities for career development;

Technical trainings;

Easily accessible location;

Private health insurance for you and your family;

Flexible benefits budget;

Employee Referral program;

Remote work adapted to the current situation.
Descrierea companiei
Who we are
GTS Telecom owned by Deutsche Telekom AG is one of the main infrastructure-based provider of telecommunications services in Romania and is positioned as a quality leader in the communications segment for medium and large companies. Our company is one of the founding members RoNIX (Romanian Network for Internet eXchange) and is certified ISO 9001, ISO 14001, OHSAS 18001 and ISO 27001.
GTS provides national and international transport solutions for data, voice, internet access, cloud services and collocation in our own data centers in Bucharest and Cluj. The company operates an extensive Ethernet and MPLS network built on a resilient fiber optic infrastructure. The company has approximately 150 employees and is based in Bucharest.
Our values
Our company values serve as a compass for our actions and describe how we behave in the marketplace. They provide standards at every level of our business and are the ethical foundation for everything we do at GTS.
We are committed to our customers
For us it is essential to understand our customers' needs and develop innovative solutions which help them become a better business
We do as we say we are going to do Trust is earned. We follow our words with actions so everyone knows they can depend on us.
Our people make the difference We are passionate and skilled. We have the courage to try new things, we dare. We work as a team to deliver services at the highest standards.
We are proud of GTS
Publicat 1 oct. 2021
Reactualizat 29 oct. 2021
Expiră 31 oct. 2021
Nu îți face griji, poate joburile de mai jos îți pot fi de folos
2000 - 3000 EUR

Remote (de acasă)