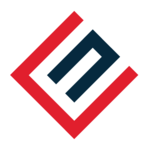 Level 1 Technical Support & Implementation
Permis conducere
Nespecificat
Candidatul Ideal
• Organizational / project management skills;
• Familiar with XML;
- basic HTML, CSS, PHP, MySQL could be a plus;
• Working in a computer environment; preferred people with technical education background;
• Familiarity with B2B solutions is a plus;
• Excellent interpersonal skills, self-confidence and strong team player;
• A cross-divisional understanding of IT and relevant various business units;
• General knowledge of networking protocols and web architecture;
• Basic understanding of relational database structures – MySQL;
• UNIX shell scripting, Linux, bash;
• Proactive, self learner, curios, team player;
• Ability and desire in handling customers with care;
• Information analysis & multi-tasking skills;
• Persuasive skills and very good focus capacity;
• Able to communicate technical concepts to non-technical personnel;
• Proven analytical skills;
• Advanced English;

Professional client facing position, the Implementation consultant is responsible for a range of
implementation activities designed to achieve a high level of client service and satisfaction during
their implementatios process.
This position requires a high level of independent judgment and decision making throughout the implementation process. The position is primarily responsible for training the client on system setup, system administration, and all aspects of the Direct Consulting Advertising suite of applications.
The position will also work directly with 2nd line of support.
Descrierea jobului
MAIN DUTIES
• Handle B2B implementation projects (EDI/CRM/ERP/others);
• Being the point of contact between the company and its clients;
• Maintain high customer service standards;
• Lead all aspects of implementation for customer;
• Respond promptly to customer's inquiries;
• Cooperate with 2nd line support, Dev Team, Project Managers and Sales;
• Acquire comprehensive knowledge of products, services and promotions;
• Collecting customer information and analyzing customer's needs;
• Sales activities for engaging new customers and for existing customers;
• Assist clients with post-live support questions when needed.

CAREER ADVANCEMENT:
Depending on your skills and option, you could advance to:
1. Product Development (technical and project management oriented);
2. New Business Development (sales oriented).

Benefits:
• Fixed salary
• Performance based commission
• Various bonuses
• Internal & external training
• Laptop
• Mobile phone
Descrierea companiei
Our focus is to create the parfect match that lasts between employees and employers. We handle the recruitment process for medium and large companies, local and international ones.
We deliver results for both parties even regardless of the job type: project based, full time, part time, on location or remote.
We recruit medium to senior specialists in: dev ops (Azure, GCP, AWS, Oracle, DigitalOcean), PHP, Java, Python Developers, MySQL, Oracle, Posgres database Architects, QA and even testers.

Among our software projects: Brico Depot, Arabesque, Mathaus, Auchan Romania, Dedeman, Metro Cash & Carry, Cora, Carrefour, Hornbach and other retailers as well from Romania and abroad. Starting with 2013 we contracted ±1200 clients and we expect over 500 plus in 2021. We provide services to multinationals and small to medium enterprises in the FMCG, DIY, manufacturing, distribution and logistics fields.
Publicat 28 ian. 2022
Reactualizat 25 feb. 2022
Expiră 27 feb. 2022
Nu îți face griji, poate joburile de mai jos îți pot fi de folos