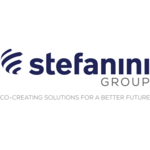 Permis conducere
Nespecificat
Candidatul Ideal
Your path to success requires:
English - at least medium level;
Economics studies or minimum 1 year experience in accountancy;
Hardworking and dedicated person;
A team player that shows adaptability and perseverance in managing a good working relationship with clients and colleagues;
Planning and organizing skills;
Attention to detail: ensures the accuracy of the financial statements, quality in work delivered; has a critical eye on his work;
Financial/Analytical ability: is strongly analytical in numerical matters; has the ability to critically analyse and audit a large amount of information and data, to identify deficiencies of a financial and business nature and the faulty use of resources;
Numeracy: gets results through numerical analysis and mathematical modeling;
Customer Awareness: understands the needs, requests, problems and priorities colleagues and departments, is polite and helpful to the colleagues and superiors, responds immediately to their needs, seeks their feed-back to ensure their needs are met;
International accounting experience is a plus.
Technical skills: Fiscal and accounting principles and legislations, accounting ERPs, email systems, Windows applications, Microsoft Excel; Internet Explorer.
Descrierea jobului
Imagine a day at Stefanini - Take a look!
AP/AR cycle​
Accounting and procedural review of the expense notes in Concur for various countries;
Prepare payment proposal list of advance requests;
Vendor payments process in the bank system for various countries;
Post vendor payments processed and ensure correct posting; investigate any differences or missing details to ensure accuracy;
Booking direct debit transaction for Belgium into respective ledgers;
Booking intercompany payments for Romania and Belgium into respective ledgers;
Record, verify and validate for payment timely within agreed timeframe all travel advances ensuring adherence to company policy;
Review all expense reports submitted by employees and verify them for completeness, accuracy, adherence to travel policy and expenses allowed and supporting documentation ; record them in PSoft- daily. Settle complete travel expenses within 5 days as per policy;
Complete accurate the billable travel expenses files used for recharges;
Report monthly the overdue employee advances through AP aging report - by 15 of the month. Communicate twice per month, considering the escalation procedure the situation of overdue travel expenses. Reduce overdue employees under 30 days;
Submit accurate and complete employee travel report to payroll; to ensure accurate timesheets and taxation for allowance;
Performs monthly reconciliation of all accounts under responsibility;
Establishes and maintains accounting practices to ensure accurate and reliable data necessary for business operations;
Coordinates schedules, activities and reports with other departments. Establishes and maintains operating procedures agreed with the other entities;
May assist in analysis and interpretation of accounting records for use by management;
Submits any required reports of business financial operations to the management of the company.
Controlling
Makes sure that other colleagues and departments comply with the internal procedures, the management decisions and the legal requirements;
Collaborates with other colleagues and departments in order to establish or improve working procedures. Investigate system capabilities and seek ways of improvement in order to gain efficiency and accuracy;
Maintain a good working relation with all related parties.
You will be awarded for your success with:
• Attractive salary package;
• Contract for unlimited period of time;
• Up to 27 days Annual Vacation.
Descrierea companiei
Stefanini is a Brazilian company with over 30 years of experience in providing IT services globally, from IT infrastructure outsourcing to developing software applications. The company is present directly in 40 countries, through its 73 offices around the world, and has a portfolio of over 500 active clients. Clients come from sectors like financial services, manufacturing, telecommunications, the chemical industry, services, technology, the public sector and benefits from a complete set of mature and professional services, which cover the entire life cycle of an application.

We've been on the Romanian market for 15 years, and since then we have gathered a team of over 1600 colleagues in our offices in Bucharest, Sibiu and Targu Mures.

Our "big enough, yet small enough" approach makes us open, flexible, responsive and agile, and these are the traits we look for in our people as well. We believe that happy employees equals happy costumers, so we put the smile at the core of our culture, our everyday challenges and our interactions with colleagues and clients. Our hobbies and passions spice up our working environment and keep us positive and productive.

Learn more about us on Stefanini page and join us on Facebook.
Publicat 19 apr. 2022
Reactualizat 19 mai 2022
Expiră 19 mai 2022
Nu îți face griji, poate joburile de mai jos îți pot fi de folos
București, Popesti-Leordeni