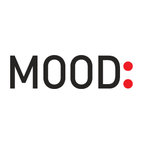 Job-Description-SW Developer - Encore
Permis conducere
Nespecificat
Descrierea jobului
1. TITLES

JOB TITLE: Software Developer
REPORTS TO: Software Engineering Manager
DIVISION: Product & Technology

2. JOB PURPOSE

The Developer is a hands-on coding and technical design role with primary responsibility for the provision of executable specification, clean code and automated continuous integration and deployments. The Developers is responsible for the systematic and consistent production of well-designed, extensible and maintainable software systems.

3. PRINCIPAL RESPONSIBILITIES

Delivery Focus
Responsible for contributing to the continuous improvement in technical quality that is aligned with agreed principles and practices. Responsible for:
Improving for the quality of the code base and continuous alignment with industry best practice
Contributing to and adherence to agreed technical design standards that references an architectural end-state for software that is aligned with industry best practice
Contributing to and adherence to agreed coding standards that are aligned with industry best practice
Maintaining a deep understanding of the agreed principles, practices and standards whilst keeping abreast of industry best practice

Contributing to regular reporting and tracking of technical quality comprising agreed quality metrics that demonstrate continuous improvement
Proactive communication and escalation of technical quality risks, issues and other relevant information

Contributing to the automation of standards and guidelines as much as possible to provide regular timely feedback on the quality of code and designs
Delivery Practices
Responsible for the timely delivery of value that encompasses the full software development life-cycle to include:



Executable & Technical Specifications: capture and automation of requirements as tests in a ubiquitous language prior to or alongside the production of clean code
Clean Code: produce code that adheres to agreed best practice and standards, progressing towards industry best practice of TDD and BDD
Continuous Integration and Delivery: automate agreed quality standards and metrics together with the deployment and provision of environments
Behaviours
Promotes an environment where:
it is enjoyable to do the right thing the right way
quality is at the heart of everything we do
waste is minimised if not eliminated
we continually learn and improve
advice and help is available

4. NATURE AND SCOPE

JOB CONTEXT

The delivery team provides software development services to all Mood Media Europe and the US, while the Developer typically works within a geographically distributed technical team comprising a Project Manager, a Development lead, other Developers and QAs. Collaborating with other teams and stakeholders across geographical locations is required on occasions, however a daily progress update and code review within development team members is taking place on daily basis.

Daily activities primarily include: design sessions and handson implementation, estimation and/or planning sessions, coding/pair programming/code review.

5. CHARACTERISTICS
Assertive: self-confident but not arrogant. Exhibits an assurance in their abilities that is persuasive and balances their abilities and contributions whilst recognising the value of others
Driven: focused on results. Exhibits a willingness to do what it takes to consistently deliver on commitments, under-promising and over-delivering whilst a balancing sustainable pace with a determination to meet and exceed expectations
Open: promotes transparency and accountability. Exhibits a trusted nature, shares information appropriately and receptive to new ideas and ways of working and embraces change
Collaborative: works well with others at all levels. Exhibits an ability to empathize and put themselves in others' situations, able to build on others' ideas and moderate communication according to the audience
Team Player: does what is best for the team. Exhibits an ability to maximize their value to the team and project, guide contributions and determine what is needed, when it is needed and make it happen

6. KNOWLEDGE AND EXPERIENCE

ESSENTIAL SKILLS

Must have a good command of English both written and verbal combined with the ability to communicate complexity in a simple manner to all levels
Experience working in a fast paced, heterogeneous multi-platform and multi-site environment with exposure to online and/or retail focused media
Expert level experience with design Patterns + SOLID Principles such as MVVM, MVC, IOC, Distributed systems with microservices. Etc.
Coaching/Mentoring evidence must include pairing, appreciation of Agile principles particularly collective ownership, facilitation of learning sessions.
Expert level experience of C#/.NET Frameowrk 4.7 and above, Java
In-depth knowledge of multithreading and async programming EntityFramework code first approach and EF migrations.
Expert level working experience of: React framework with Redux, HTML (cross browser), CSS3, HTML 5, JSON, XML etc.
Expert level experience of the following Database technologies: SQL Server 2016, PostGreSQL, T-SQL, JSON query,
Expertise with Elasticsearch 4.7 and Elasticsearch.NET library
Expertise with using Messaging protocols such as RabbitMQ, Kafka etc.
Expertise with Micro-service Design, Distributed system design, REST API, Web services, SOA contact-first design and Windows services with TopShelf library
Expertise with test driven development include xunit and mocking frameworks together with refactoring tools that facilitate refactoring to patterns
Familiarity with continuous integration servers such as, Jenkins, Appveyor, dockers etc.
Familiarity with Windows/Linux server administration, virtualization (dockers, kubernetes), cloud services, IaaS/PaaS, SaaSDESIRABLE SKILLS + EXPERIENCE

Automated Testing, Selenium, Robot
Scripting languages: Python, GO etc,
Databases: NoSQL, Mongo or Cassandra.
Descrierea companiei
Remember the last time you danced in a supermarket or while shopping for clothes? We are the ones playing that music for you.
Mood Media is the Global Leader in elevating Customer Experiences – combining Sight, Sound, Scent, Social Media and Mobile Solutions to create greater emotional connections between brands and consumers. Our clients include companies of all sizes and market sectors, from the world´s biggest brands to thousands of small businesses. Our solutions reach more than 150 million people every day at 500,00+ client locations in 106 countries.
For further information about Mood Media, please visit www.moodmedia.com.
Publicat 19 mai 2022
Reactualizat 16 iun. 2022
Expiră 18 iun. 2022
Nu îți face griji, poate joburile de mai jos îți pot fi de folos
3900 RON / lună

București