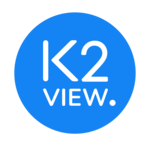 IT Support Engineer | Site Reliability Engineer (SRE)
Permis conducere
Nespecificat
Candidatul Ideal
K2view is looking for a Site Reliability Engineer (SRE) to join our SRE team and help maintain superb performance of K2view mPaaS and PaaS offering focusing on service Availability, Reliability, Visibility and performance. K2view service runs on one of the major IaaS providers more specifically AWS, Azure & GCP clouds. As a member of the SRE team, you'll be working closely with K2view DevOps, Tier 1, R&D, COE (Center of Excellence) and K2view Customers. You will be part of the group taking care of K2view mPaaS/PaaS Availability, Reliability & Performance, while designing and building cutting edge monitoring and alerting services to be able to achieve 99.9% of availability.
Descrierea jobului
At
K2View
, we're passionate about big data systems and data management platforms. We count on our
Site Reliability engineers (SREs)
to empower our Customers with a rich infrastructure and monitoring tools to maintain high availability, Reliability, and stellar performance level to pursue their objectives. As we expand our customer deployments, we are currently seeking an
SRE
to deliver insights from massive scale data in real time. Our
SRE's
are responsible for creating, configuring and maintaining monitoring environments and tools. They are experts in analyzing production systems metrics, identifying the root cause of systems performance issues and taking reactive/proactive actions to remain the system in healthy state.
Responsibilities
Provide 24*7 monitoring of customers production systems
Creating monitoring dashboards and setting thresholds for tracking overall systems health
Provide SLA Infrastructure and Dashboards for service availability
Provide Generate periodic system health reports.
Identify system trends and prevent production failures
Become part of the team building the Monitoring Infrastructure, Measure and optimize production system performance
For critical production issues run initial triaging & Open escalation bridge
Investigation, Recording and analysis of production Errors
Run daily production processes
Where applicable, restore the system to operational state
Support Tier1 group investigations if required
Support K2view offering mPaaS (managed PaaS) installation for new customers
Manage deployment for on-going Change Requests
Run various production Investigation such as Cassandra, Golden Gate & Kafka
Requirements:
Bachelor's degree in computer science or other highly technical, scientific discipline
Some experience in Linux and Windows operating systems
Ability to program (structured and Object Oriented) with one or more high level languages (Java – advantage)
Ability to analyze/debug large and complicated systems
A proactive approach to spotting problems, areas for improvement, and performance bottlenecks
Some Experience in SQL/NoSQL Databases such as PostgreSQL, SQLite etc.
MUST: Fluent English speaking/writing skills
Availability for at least 5 shifts a week (including night shifts, Friday and Saturday shifts)
Huge Advantage: Previous experience as SRE member for SaaS/PaaS offering running on one of the major Clouds: AWS, Azure or GCP
Descrierea companiei
K2View is a provider of advanced data integration and delivery software that takes the promise of a 360-degree view of your data in real time to the next level.
We have a patented technology, allowing fast, easy and controlled access to all the data of an organization, regardless of how many different systems and sources it may have and without impacting them (no throw away, no changes required, etc).
Our platform enables to disconnect data dependency from the tool that is used to manage it.
K2View has successfully provided through our products, solutions in areas:
for 360 degree views of business digital entities (these could be a customer, a home, a device, a ticket, a store, a transaction, a credit card, etc.)
data management for tests,
privacy regulations and data masking
large-scale data migration.
Publicat 28 oct. 2021
Reactualizat 26 nov. 2021
Expiră 27 nov. 2021
Joburi similare