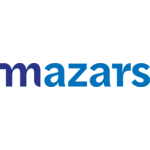 IT Services Administrator
Permis conducere
Nespecificat
Candidatul Ideal
We are looking for someone with about 3 to 5 years' experience in IT service management and with a particular focus on email security and identity management, Active Directory and Azure active directory.
More important than the level of technical understanding is the capacity and experience to handle service management and problem solving, have good people and English language skills.
It is an opportunity to set up this new team and to be part of the new Global IT team which will grow and be the future of our IT organization at Mazars.
Experience and Knowledge
Experience of service management at international environments
Ability to work effectively in a matrix organisation
Familiarity with technology terminology, systems and processes
Ability to present clear and effective reports and dashboards
Skills
Excellent written and verbal English communication skills are essential
Strong focus on customer service and client satisfaction with a desire to own issues to resolution
Ability to manage and prioritize day to day workload and manage multiple activities on an ongoing basis
Relationship management skills with the ability to build and create a strong internal and external network across levels and disciplines
Effective decision-making and process improvement skills
Motivated self-starter able to work independently
Demonstrable track record for delivering positive outcomes for the organisation
Descrierea jobului
Role Purpose and Accountabilities
The role will encompass supporting the services of the Global IT, but will initially focus on providing support for the Identity Access Management layer and Email security appliances
Acting as a single point of contact for these topics and providing an interface between Mazars business units and the vendors, as well as maintain high level of interactions with local IT teams.
The role will be responsible for ensuring Mazars have performed the appropriate internal checks and troubleshooting before any issue is escalated to the vendors.
The Global IT Services Administrator will provide first and second line technical support to internal IT Staff.
The role will require an aptitude for working with applications/systems and an understanding of Active Directory and Azure AD to undertake analysis, diagnosis and resolution of problems, which may range from straightforward to more complicated technical issues. There is also a range of administration duties within this role.
Key Responsibilities
Take ownership of incidents and follow up the status of the incidents on behalf of the user and communicate progress in a timely manner
Evaluate all raised issues and queries and ensure that Mazars trouble shooting guide has been executed.
If the troubleshooting guide indicates that the problem is related to a service provider, report an incident to the appropriate service provider helpdesk.
To maintain a high degree of customer service for all support queries and adhere to all service management principles
Record and track all vendors/service provider incidents reported to the Mazars Global IT team
Liaise and engage with the service provider helpdesk where appropriate, track status of all problems/requests passed onto the third party. Chase in timely fashion and keep all parties informed of progress
Assign internal issues to appropriate teams, track progress, pursuing and escalating as necessary, and keeping all parties informed
Maintain and create service documentation and knowledgebase.
Provide 1st level technical support, expanding into second level support as expertise grows, around Windows based systems and Identity Access Management.
Descrierea companiei
Join our teams
You don't join Mazars by coincidence, you choose Mazars: a global school of excellence where you will be challenged to develop and grow. Because our people determine our success, not everyone makes the cut. Progression is tied to education, empowering you to match your career to your aspirations both within and outside our firm. With our track record of uninterrupted growth, our people play a central role in what Mazars and our clients do next. We expect your contribution and reward your ingenuity. Come and write the rest of (y)our story with us – you'll make friends along the way too. Mazars, the smart choice.
You'll never have a second chance to start your career
But you can continuously challenge yourself to grow. Why stop learning when you leave the traditional classroom behind? Mazars is your professional business school. Our very own Mazars University will help you develop your technical and leadership skills, while making sure you are fully equipped for tomorrow and every stage of your professional journey. With 90+ countries, you will gain international exposure early on.
We are a talent incubator, allowing each of our people to reveal their best and progress rapidly. We provide you with a diversity of experiences: prestigious clients, a variety of sectors and different types of missions. Choosing Mazars means being in the driver's seat and designing the career you want from the start to later on in your career.
It's never just about the work
At Mazars, you make friends for life. For us, work is meant to be fun. By joining, you will experience a truly human and international adventure thanks to our accessible management style and permanent feedback & coaching culture.
With us, you will be given the space to suggest, to create, to test and to fail. We want you to be your true self whatever your background, culture and generation. You'll see, we'll stay connected even if you leave the firm.
Free thinking is a profession
What will tomorrow's workplace look like? With our people, we pioneer new ways of working, always keeping our finger on the pulse to respond to our new generations' aspirations and tomorrow's reality. We care for our people's psychological safety and give you the flexibility to manage your time and where you work from. Our modern workspaces foster creativity and innovation.
We help our people develop a true sense of purpose beyond their day-to-day through solidarity and sustainability initiatives, but also because as auditors and advisors we play a public interest role. We value independence, open-mindedness and looking to the future.
Don't wait. Act.
At Mazars we are ambitious and always up for a challenge. We put people before processes: empowering you to lead, innovate and be an entrepreneur. In light of the transformations hitting all areas of business, this is the right time for you to come and tell us what we need to do. If you are looking for a career where you can truly have a say and an impact, Mazars is the right place for you.
Publicat 11 oct. 2021
Reactualizat 8 nov. 2021
Expiră 10 nov. 2021
Nu îți face griji, poate joburile de mai jos îți pot fi de folos
Otopeni, Voluntari, Popesti-Leordeni

și alte 2 orașe