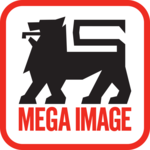 Permis conducere
Nespecificat
Candidatul Ideal
Are you the person we are looking for ?
At Ahold Delhaize you will be working at one of the world's largest food retail groups. We know you are bursting with the ambition to keep up with us. You supplement this ambition with:
Education, training and qualifications:
Professional in Information Technology sciences or any other discipline of technical orientation. Alternatively, you can have a different academic background coupled with a strong working experience in above areas.
MBA or advanced degree in MIS or Computer Science would be considered a bonus
Any TOGAF certification, Prince2/PMP or ITIL Foundation will also be a strong bonus.
Agile certifications are welcome (e.g. SAFe)
Other technological certifications are welcome
Experience and technical knowledge :
10+ years of relevant IT experience
Experience in the retail industry would be considered a plus
Experience of complex IT landscapes and large organizations
Proven experience as IT Architect and/or Enterprise Architect
Proven experience in Loyalty & Digital Marketing and microservices frameworks
Experience in conceptualization of mobile and IoT solutions, in building a test framework and in software development.
Experience in building the end-to-end customer journey
Expertise in project management, escalation, process management and business systems requirements definition
Experience with agile development methodologies (Scrum, Devops) or the SAFe framework would be appreciated. Experience in DevOps tools such as Chef, Puppet, GitHub etc would be a plus
Experience using cloud-based infrastructure is desirable
Interpersonal and processing skills:
Excellent analytical and conceptual skills and a critical mindset
Autonomous, proactive, structured, accurate
Strong teamwork and interpersonal skills. Demonstrated ability to work independently and with others
Able to handle multiple tasks
Results oriented and innovator
Strong interpersonal skills, incl. Teamwork, facilitation, negotiation and diplomacy
Excellent verbal, and written communications skills, to include writing/editing of technical documentation for international audiences; effective presentation skills
Extremely high level of analytical ability where problems are very unusual and extremely difficult
Understanding of benchmarking processes and techniques
Flexible and motivated to learn new technologies and to stay abreast of innovative solutions
Languages
Excellent command of the English language both written & spoken
Knowledge of any language used in the Ahold Delhaize Group (French, Dutch, Greek, Serbian, Romanian, Czech) will be considered an asset.
Descrierea jobului
The Ahold Delhaize organization is placing IT & Digital as an enabler for fulfilling the business roadmap and invests highly on the regional Architecture team to guardrail all strategic initiatives and act as a link between key business and IT stakeholders.
How you will make an impact
The primary purpose of the IT BeCSE Regional IT Architecture team is to translate Strategy into Solutions. The team defines/contributes to the IT strategy & roadmap of the region and translates IT strategy into high-level solutions, including the transition from current to future state.
The goal of architecture governance is to ensure that the delivery of new and enhanced IT capabilities is in line with longer-term (strategic) goals as captured in the IT solution roadmap, and with architecture standards and policies.
In the context of a project, the architecture team acts in a way to bring all the stakeholders around the table, ensures the comprehension of the business requirements and the IT solutions is sufficient and prepares project transition/end state of the architecture.
The Loyalty & Digital Marketing Domain Architect is an essential part of the regional BeCSE (Belgium, Central & Southeastern Europe) IT Architecture team.
The Architect defines the future state architectural vision and conceptual architecture design in Loyalty and Digital Marketing. This includes the transition from current state to future state in order to drive the consistency of the architecture across the organization to optimize cost and maximize re-use.
You are the primary representative of the loyalty and digital marketing strategy across the region and you ensure the alignment of the solution to the priorities of the business and the corporate strategy.
As a member of the regional Architecture team you are engaged in strategic discussions with both local brands as well as with the regional and global support offices.
You are part of the digital and omni-channel transformation and as an architect you translate the roadmap into domain enablers and delivery items for the Agile teams.

The specific responsibilities in your functional area are as follow :
You understand the corporate strategy and business needs and lead the translation of this to a mid and long term (3-5 year) regional technology strategy in the domain of Loyalty & Digital Marketing, aligned with the regional EU and global IT strategy, in order to realize the defined objectives in an effective and efficient manner.
You understand the mid to long term (6-24 months) departmental & company challenges, to contribute to the technology strategy of the Ahold Delhaize Group.
You deliver high-level architectural design in the specific domain
You work with other members of the Architecture team as well as members of the delivery teams, at local/regional/global level if needed.
You are able to work within the SAFe framework (Agile WoW) or waterfall projects
You help the team be successful in the ongoing agile transformation (ADAPT program)
Depending on the experience, you support domain and solution architects to translate IT strategy and reference architectures into best-of-breed, flexible, and scalable infrastructure architecture
You lead / contribute to the reference architecture in your own domain.
You ensure that the TCO implications of architecture decisions are factored into the solution choices.
You apply the architectural principles and policies to the security, privacy and compliance regimes
You suggest and provide solutions to business and management problems, and you develop innovative solutions
You drive strategic plans towards concrete roadmaps and timely execution
You evangelize the Loyalty & Digital Marketing within the company
You support the program & project delivery teams embed security, privacy and regulatory needs into the solution designs.
You stay abreast of new technologies
What we offer
At Ahold Delhaize we aim to grow, and this is only possible if you grow along with us. And as we work together to build on our brand and your career, you can count on :
An interesting environment with the newest technologies and an agile setting
Access to best-in-class guidance and inspiring training to shape your development and career
A competitive gross monthly salary + bonus
A discount on your groceries at our stores
Regular fun events
A modern office location where we meet 2-3 days per week (post-Covid)
Apply now or Learn more
Working at Ahold Delhaize means flexible working. From home and our Center of Excellence. Do you want to play an active role in our dedication to help people eat well, save time and live better?
Apply now.
Silvie Van de Reviere
svandereviere@delhaize.be
Descrierea companiei
Noi suntem Mega, parte din Grupul Ahold Delhaize, retailer international prezent in Europa, Statele Unite si Asia. Suntem unul dintre cele mai mari lanturi de supermarketuri din Romania, cu o retea de peste 750 de magazine sub marcile Mega Image, Shop&Go si Gusturi Romanesti, la care se adauga si cele 2 centre logistice.
In Mega, promisiunile facute clientilor si colegilor nostri inseamna actiuni la care lucram zi de zi.
Sa fim un loc de cumparaturi mai bun!
Venim in intampinarea clientilor nostri cu un portofoliu de marci proprii perfect adaptat unui stil de viata modern, indiferent de tipul de magazin pe care il aleg. In plus, in magazinele de tip Concept Special, clientii se bucura de o experienta aparte la cumparaturi datorita zonelor special amenajate.
Sa fim un loc de munca mai bun!
In egala masura, promisiunile inseamna actiuni la care lucram constant si atunci cand vorbim despre colegii nostri, pentru ca ne dorim ca toti sa se simta bine la locul de munca, sa se simta ei insusi in Comunitatea Mega, sa ia parte la programe de educatie continua si sa aiba sanse de dezvoltare profesionala.
Sa fim un vecin mai bun!
De la clientii nostri am invatat ca pentru a-i inspira cu adevarat, trebuie sa fim parte din viata lor si dincolo de spatiul magazinelor. Si exact asta facem an de an: suntem suporteri activi ai mediului inconjurator, sustinem cauze sociale si ne bucuram impreuna la evenimente culturale, sportive, la festivaluri de muzica si de street food.
Cu alte cuvinte, noi suntem Mega la puterea 12.000! Si pentru ca suntem intr-o continua dezvoltare, cautam oameni talentati care isi doresc sa faca parte din Comunitatea Mega, o comunitate bazata pe un mediu de lucru stabil, sustenabil si responsabil social.
Vino si tu in #ComunitateaMega!
Daca iti doresti sa afli mai multe lucruri despre noi ca angajator sau doar sa fii la curent cu rolurile disponibile din acest moment din cadrul Mega Image, te invitam sa accesezi sectiunea noastra de cariere aici https://www.mega-image.ro/cariera-ta-la-mega
//////////////////////////////////////////////////////////////////////////////////
Suntem prezenti in: Bucuresti, Ilfov, Ialomita, Iasi, Bacau, Bihor, Brasov, Calarasi, Cluj, Constanta, Dambovita, Giurgiu, Prahova, Sibiu, Timis, Vrancea.
Publicat 26 mai 2022
Reactualizat 23 iun. 2022
Expiră 25 iun. 2022
Nu îți face griji, poate joburile de mai jos îți pot fi de folos