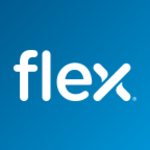 IT Delivery Business Systems Analyst - WD148863
Flex
1 poziție
Anunț verificat
Textul acestui anunț a fost verificat de echipa eJobs pentru a elimina posibile greșeli sau conținut discriminatoriu.
Candidatul Ideal
Here is a glimpse of what you'll do:
• Responsible for providing technical expertise in identifying, evaluating and developing systems and flows for automated systems and work with Elasticsearch / Logstash / Kibana technology to support business requests.
• Determinate required improvements on the systems, managing its proper implementation in order to meet customer requirements.
• Work with Microsoft Power Bi and Tableau technology to support business requests.
• Work on complex issues where analysis of situations or data requires in-depth evaluation of multiple factors.
• Support customer applications, define, and analyze new requirements.
• Participate in the implementation and commissioning of IoT equipment as part of automation solutions in collaboration with other teams.
• Verify newly developed processes or tools, participate into various workshops.

Here is some of what you'll need:
• Bachelor / master's degree in informatics / automation, electronics, communications, or equivalent work experience.
• Desirable +3 years of experience in large IT Enterprise infrastructure or business systems. Knowledge in large-scale (enterprise) IT infrastructure and business systems.
• Experience with Elastic Search in elastic scaling cloud environments or on-premises implementations.
• Understanding software design as it relates to Elasticsearch deployments or distributed computing / system architecture.
• Experience with scripting (i.e., Python, Bash, etc.) and working from the command line in a Linux environment is a plus.
• Experience with data indexing concepts and automation/orchestration solution.
• Willingness to become an Elastic Stack expert and earn the Elastic Certified Engineer certification.
• Some experience in query languages and writing complex queries with joins that deals with a large amount of data.
• Knowledge of Low Code Development, Workflows and Small applications or solution Development (Smartsheet, Microsoft Power Apps, Zoho).
• Basic knowledge the field of networks, regarding infrastructure and client devices.
• Knowledge of scripting (PowerShell) or data visualization (Tableau) is a plus.
• Knowledge of ITIL good practices.
• Fluent English skills.
• Ability to interpret a wide variety of technical instructions in a mathematical or diagrammatic form and compare them with concrete or abstract variables.
• Very good interpersonal skills, organization, communication, and teamwork.
Descrierea jobului
At Flex, we welcome people of all backgrounds. Our employees thrive here by living our values: we support each other as we strive to find a better way, we move fast with discipline and purpose, and we do the right thing always.

Through a respectful, inclusive and collaborative culture, a career at Flex offers the opportunity to make a difference, invest in your career growth and join our purpose -- to make great products that create value and improve people's lives.

Job Summary
Flex Timisoara is hiring an IT Delivery Business Systems Analyst!

In the role of IT Delivery Business Systems Analyst and part of IT Compliance & Digitalization Team you will lead design and implement highly scalable ELK stack or solutions, offering support for the Site Digitalization program, in a very complex IT infrastructure and support our extraordinary teams who build great products and contribute to our growth. Additionally, you will have the opportunity to practice your skills at an advanced professional level, in a dynamic environment, based on diversity and team spirit.

Reporting to the IT Compliance & Digitalization Manager the IT Delivery Business Systems Analyst role involves responsibility for analyzing and solving complex business problems with automated systems and coordinate Big Data processing and Data visualization.

What you'll receive for the great work you provide:
• An environment where you will feel fulfilled by your work, valued for your contribution, and celebrated for your success.
• Opportunities to learn new skills in a multi-field industry (Automotive, Lifestyle, Healthcare, Industrial, Communications).
• Customized career paths based on your aspirational goals.
• A competitive salary and benefits package that includes:
+ A merit-based pay and living-adjustments.
+ Holiday bonus.
+ Performance bonus.
+ Loyalty bonus.
+ Reward and recognition bonus.
+ Referral bonus.
• Flexible/Remote/Hybrid Work based on your Job Function.
• Travel opportunities.
• Support in your wellbeing by access to:
+ Private medical/ pension insurance.
+ Free workshops and seminars on well-being.
+ Free access to therapy and consultations.
• Having fun at work.
• Community experiences and events for you and your children.
• Access to various discounts programs (shopping, food drink, sport).

LK82

Job Category
IT

Required Skills:
Optional Skills:
Flex is an Equal Opportunity Employer and employment selection decisions are based on merit, qualifications, and abilities. We celebrate diversity and do not discriminate based on: age, race, religion, color, sex, national origin, marital status, sexual orientation, gender identity, veteran status, disability, pregnancy status, or any other status protected by law. We're happy to provide reasonable accommodations to those with a disability for assistance in the recruitment process. Please advise us of any accommodations you may need by e-mailing: accessibility@flex.com.
Descrierea companiei
Cine suntem noi?
Flex creează produse extraordinare pentru clienţi, care aduc valoare şi îmbunătăţesc vieţile oamenilor. Cu o istorie de manufacturiere şi realizare de produse de peste 50 de ani, în centrul activităţilor şi operaţiunilor noastre se află comunitatea Flex de ~160.000 de membri în 30 de ţări.
În Timişoara, ne-am deschis porţile de peste 20 ani, iar comunitatea Flex Timişoara e formată din peste 4.000 de angajaţi care lucrează în 6 clădiri pe o suprafaţă de 13.000 metri pătraţi. Produsele noastre sunt construite pe 25 de linii SMT şi 1 linie proto. Pentru a crea tehnologia de mâine, folosim soluţii inovatoare create de ingineri cu experienţă în automatizare şi design de asamblare în industria de electronice, eficientizând procesele şi minimizând riscurile.
Scopul nostru este să fim partenerul de încredere în industria de electronice, datorită experienţei acumulate şi produselor pe care le-am creat pentru parteneri globali din automotive, medicină, infrastructură şi comunicare. Ne mândrim cu echipele de profesionişti care contribuie la succesul companiei, prin îmbunătăţirile constante aduse proceselor de producţie şi lanţurilor de aprovizionare.
De ce Flex Timişoara?
Povestea Flex începe în comunitatea angajaţilor Flex. Colegii noştri sunt încurajaţi şi susţinuţi în a găsi soluţii inovatoare, dezvoltându-şi carierele şi contribuind la creşterea companiei.
Cultura Flex s-a format în jurul valorilor comune şi se regăsesc atât în munca de zi cu zi cât şi în activităţile în comunitatea în care activăm. Colaborăm, ţintim să facem întotdeauna ceea ce trebuie şi ne sprijinim reciproc pentru a crea produse care ne îmbunătăţesc vieţile.
Priorităţile noastre sunt siguranţa, dezvoltarea profesională şi incluziunea angajaţilor. Credem în crearea unui mediu de lucru pozitiv, încurajând învăţarea continuă şi dezvoltarea profesională.
În 2021 Flex a intrat în topul Fortune World al celor mai admirate companii din lume şi face parte din familia companiilor Global 500. Pentru a creşte echipele care crează produse extraordinare, ne extindem comunitatea de angajaţi.
Flex Timişoara înseamnă:
Oamenii din Flex: echipele noastre de profesionişti aduc contribuţii pozitive atât clienţilor şi partenerilor, cât şi comunităţii în care trăiesc. Ne mândrim cu colegii noştri şi le recunoaştem munca şi străduinţa zilnică. Idei creative: sărbătorim toate modurile creative prin care colegii noştri au avut un impact pozitiv în dezvoltarea lor şi a companiei, aplicând idei care au încântat clienţii şi partenerii. Echitate, incluziune şi diversitate: programele locale şi corporate derulate constant au scopul de a creşte o comunitate echilibrată, pentru a asigura şanse egale tuturor oamenilor care îşi doresc o carieră în industria de producţie a electronicelor.
Publicat 16 Sept. 2022
Reactualizat 14 Oct. 2022
Expiră 16 Oct. 2022