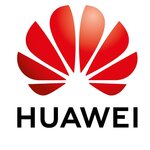 IP Network Engineer with Italian
Permis conducere
Nespecificat
Candidatul Ideal
Huawei Enterprise Business Group is glad to welcome you, a young capable engineer, to join our team of Customer Support Engineers for the Network product have the chance to join a team of enthusiastic people who want to build a strong connected, well instructed and customer focused team that will handle customer service requests from all Europe for our Network products (Routers, Switches, Firewalls & Security Gateways, WLAN devices and more).
The team provides second/third level technical support on a worldwide basis 24X7X365 via phone, email, web and remote access to Huawei customers, partners, account teams, and other TAC engineers via independently troubleshoot & debug product problems.
The Technical Assistance Center team is made up of highly-responsive and self-driven technology enthusiasts who love what they do: Enabling Customers by enabling Huawei Technologies!
Requirements:
Soft skills:
Good communication skills (phone and email);
Good verbal and written English and one of the following: Turkish, Spanish, Italian
Customer oriented.
Technical skills mandatory:
Familiar with TCP/IP & OSI protocol stack;
Good knowledge of LAN switching technologies (ARP principle, MAC address, VLAN, STP, Link aggregation);
Good knowledge of routing concepts ( packet handling along the path, interpret the component of the routing table, VLAN routing, static routing, OSPF);
Knowledge of infrastructure services ( DNS lookup, DHCP operations, VRRP, NAT);
Knowledge of network monitoring applications and protocols (SNMP, NMS).
Technical skills optional (a plus):
Basic knowledge of routing protocol BGP;
Basic knowledge of security features (IPSec, SSL VPN, Firewall Concepts);
Basic knowledge of NAC features (Dot1x, EAP, MAC authentication, CHAPPAP);
Basic knowledge of Radius and TACACS;
Basic knowledge of WAN technologies (PPP, PPPoE, HDLC);
More than 1 year work experience in system integration or telecommunication will have priority;
Descrierea jobului
Responsibilities:
Handling customer service requests from all Europe for our Datacom and Secospace products (Routers, Switches, Firewalls & Security Gateways, WLAN devices and more);
Take first corrective actions to isolate and neutralize reported incidents and if necessary escalate to next technical level support;
Provide detailed information on how to set up, configure IP products and basic troubleshooting based on available technical documentation database;
Recommend proper firmware and patch in accordance with latest bulletin. Identify hardware faults and provided replacement based on root cause found;
Work together with next technical level support and provide an effective solution within contractual SLA time;
Use trouble ticketing system for tracking customer interactions, perform procedural actions on the ticket and fault analysis;
Identify customers concerns and critical problems based on customer interaction, work together with next technical level support to solve identified problem in shortest time, in order to restore affected services.
Offer:
Motivational salary package and annual performance bonus;
Gym discounts;
Private Medical Insurance discounts;
Paid 4 hours leave per month;
Flexible work schedule;
Opportunity to work on shifts;
Weekly fruit day;
Opportunity to get certifications (HCNA, HCNP, HCIE) on Huawei products;
Life time learning environment and tools;
Hands-on experience and lab testing;
Great amount of Product Documentation;
Access to a unified Knowledge Base where you can find technical cases encountered by all our engineers around the world;
Opportunity to contribute to the Knowledge base and be part of a growing Huawei Engineers community;
Opportunity to go abroad on business trips to customer site and offer onsite support (after gaining some relevant working experience with Huawei products).
Only suitable candidates will be contacted!
As part of any recruitment process, Huawei Enterprise collects and processes personal data relating to job applicants.
We are committed to being transparent about how we collect and use that data and to meeting our data protection obligations.
You data is stored in a range of systems and formats. These are included in your recruitment file, in the organization's HR Management system and in other IT systems. The data is visible to the HR Department, Hiring Manager of each Department and Higher Management of Enterprise Romania GSC.
The information you provided to us will be used for assessing the competency and suitability or our candidates, to decide terms and conditions of any offers and for reporting purposes.
The range of information collected includes: your name and contact details (including e-mail address and telephone number), your gender and date of birth, details of your qualifications, skills, experience and employment history (including start and end dates with previous employers), information about your current level of remuneration, including benefit entitlements, your nationality and entitlement to work in Romania, candidate photographs.
Descrierea companiei
Huawei Enterprise Romania GSC focuses its goals on satisfying customer needs, reducing costs and ensuring smooth business operation. Our Enterprise GSC offers 24/7 multi-channel access, multi-language support in 6 different languages (English, French, Spanish, Italian, Polish, German) and IT platforms used by our engineers to solve our customers' problems. There are 5 Centers in Enterprise Romania GSC: Network Operations Center, Technical Assistance Center, Remote Delivery Center, Spare Parts Center and Marketing & Channel Support Center. In Romania we have 2 offices located in Bucharest and Timisoara, where we have over 150 employees.

Short description of our departments

The Technical Assistance Center helps customers solve daily issues and major incidents in an efficient way with the help of big data analytics technology which will also help customers reduce the potential risks of their networks.

The Network Operation Center provides IT outsourcing and Smart Nos services. These services help our customers maintain their network with the best practice and also reduce the cost of maintenance and focus on business innovation.

The Remote Delivery Center offers a ground breaking collaboration framework that virtually connects field service engineers with global service experts through Augmented Reality technology. As a result, Huawei experts can guide engineers in a distant physical space through their planning and design verification and service assurance activities. It will significantly accelerate the deployment and improve the service delivery quality.

The Marketing and Channel Support Center provides a full range of channel oriented services by helping our partners to ensure the service continuity and continually improve our service quality. Furthermore, this center also provides a service exhibition section with access for our partners and customers who would like to visit. The Customer Care

Representatives Team receives various technical requests from the customers in 6 different languages, through different channels. They are in charge of creating the problem ticket, dispatching the problem ticket to corresponding engineer (team) based on product line and network element type. The Customer Care Representatives must also ensure that cases are raised within SLA time, and that entitlement check is performed.

The Spare Parts Center is involved in all that means Planning, Logistics and Customer Support for all WEU, CEE & Nordic, Australia/ New Zealand clients. They are the ones to make sure all the deliveries are reaching their SLA, closely maintaining the contact with HQ RSPC and Hungary team about stock insurance. They keep in touch with the LSP, Supply Chain and with the customers until closure and make sure everything related the spare parts is under control.
Publicat 27 aug. 2021
Reactualizat 24 sept. 2021
Expiră 26 sept. 2021
Nu îți face griji, poate joburile de mai jos îți pot fi de folos