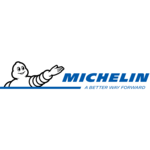 Invoicing Analyst with Russian
Permis conducere
Nespecificat
Candidatul Ideal
This role is based in the Michelin Shared Services Center in Bucharest,
Michelin Corporate & Business Services
, where more than 700 colleagues deliver excellence in Purchasing, Finance, Logistics, Sales Administration and Personnel.
What we are looking for?
Bachelor's degree in Economics – it`s a plus;
Experience in Customer Care/ Order to Cash/ Billing/ Back-office;
English and Russian at conversational level;
Attention to details and focus on results;
Ability to learn/to adapt to new processes;
A good team worker and Customer-oriented approach;
Strong knowledge of Microsoft Office package.
Descrierea jobului
The Invoicing Analyst will:
Management of business conditions:
Propose solutions to improve conditions and processes;
Correct and timely setting of manual prices and business conditions;
Checking the accuracy of the prices and the commercial conditions;
Perform internal control processes applicable to commercial prices and conditions.
Issuing corrective documents:
Analysis of errors caused by unfairly applied prices or commercial conditions, as well as commercial gestures offered to clients or their requests;
Proposal for measures to correct these documents;
Cancel the wrong documents and issue new documents;
Compensation of an amount by issuing a credit / debit note when the cancellation is not the preferred solution by the client;
Monitor the reasons that generated the corrections in the related files and explain them on request.
Treating Value Claims Received from Customers:
Analyze complaints from clients;
Propose measures to improve practices;
Solving the complaint;
Transmit a fair and sufficient response to the FQ function.
Handling product complaints received from customers:
Analyze files containing product complaints from customers;
Processing them in related systems;
Closure of the complaint in the related systems.
Solution of anomalies:
Analysis of daily anomalies;
Solving anomalies and unblocking borders;
Propose measures to improve practices.
Analysis of centralized billing and self-invoicing processes, according to the area:
Analyze reports received from clients for reconciliation of documents;
Declaration of VAT at the Authorities;
Performing the centralized billing process according to the procedure in the area of responsibility area.
Compliance with Financial Transaction Rules:
Ensure traceability of financial transactions;
Archiving all supporting documents in accordance with the regulations in force in the respective countries;
Active participation in the audit of the processes regarding the prices, anomalies, corrections and complaints of the product, in the self-evaluation of the internal control implementation and in collaboration with the auditors and the representative of the quality assurance process;
Implementation of action plans for internal control points identified as non-compliant.
Other activities:
Issuance of reports requested by partners, clients or managers, according to the dates agreed in the operational calendars;
Solving ad hoc problems;
Creating missing procedures and updating existing ones for processes in the area of ​​responsibility;
Participation in the testing and implementation of new projects together with the project ambassador.
In Michelin, we offer:
Flexible work schedule and home-office options;
A customizable benefits package with options to choose: gym access, medical or dental services, private retirement pension, deduction of public transport costs, cultural activities vouchers etc.
Private medical subscription; Life insurance; Luncheon vouchers and discounts; Deduction of vacation costs.
How we recruit:
Once you submit your application, one of our recruiters reviews it. If your profile fits our role:
We have a phone call to get to know each other;
We hold assessments to see your language skills and competencies;
We meet in a face to face (or online, depending the context) interview, with a recruiter and the hiring manager.
Descrierea companiei
Michelin, lider în domeniul anvelopelor, este dedicată îmbunătățirii sustenabile a mobilității bunurilor și persoanelor prin producția, distribuția și comercializarea de anvelope pentru fiecare tip de vehicul. Aceasta oferă, de asemenea, servicii inovatoare ce sprijină afacerile, servicii de mobilitate digitale și publică ghiduri de călătorie, ghiduri pentru hoteluri și restaurante, hărți și atlase rutiere. Grupul Michelin și-a început activitatea în România în august 2001. În prezent, Michelin are în România peste 4500 de angajați, 3 fabrici, 2 la Zalău (Sălaj) și una la Florești (Prahova), o rețea comercială și un centru de servicii partajate în București. Începând cu anul 2018, Bucureștiul a devenit centru de coordonare a regiunii Europa Centrală (20 țări).   
ÎMPREUNĂ, SUSȚINEM VIAȚA ÎN MIȘCARE.​
De unde vin succesul și ideile?​ Suntem convinși că provin din inteligența colectivă.​
Oamenii - angajații noștri - sunt sursa inovațiilor cu sens și durabile. De aceea, îi ajutăm să crească, să-și atingă potențialul și îi sprijinim să-și definească un parcurs profesional personalizat.​
Ceea ce ne ghidează este spiritul nostru inovator, al tuturor, iar scopul nostru este să-l cultivăm și să-l încurajăm. Punem constant sub semnul întrebării status quo-ul și învățăm să facem lucrurile din ce în ce mai bine.​ De aceea, suntem încrezători că vom găsi răspunsuri la provocările viitorului.​ Aceasta este misiunea noastră ca angajator: să încurajăm inovația, să creăm o viață mai bună pentru fiecare dintre noi.​
https://jobs.michelin.ro/
Publicat 24 iun. 2022
Reactualizat 22 iul. 2022
Expiră 24 iul. 2022
Nu îți face griji, poate joburile de mai jos îți pot fi de folos