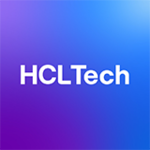 Intermediate Mechanical Design Engineer
HCL TECHNOLOGIES ROMANIA SRL
3 poziții
Anunț verificat
Textul acestui anunț a fost verificat de echipa eJobs pentru a elimina posibile greșeli sau conținut discriminatoriu.
Candidatul Ideal
Technical university degree;
Good experience in CREO: solid, sheet metal and 2D;
Good knowledge of technical drawings;
Strong knowledge of mechanics;
Good English language skills;
MS Office software knowledge;
Experience with Caterpillar design/detailing projects is a plus;
Good problem-solving skills and good communications skills;
Analytical thinking;
Positive attitude and desire to develop career in mechanical design engineering;
Descrierea jobului
Takes responsibility for the design/modeling and detailing using CREO;
To be able to participate in design decisions;
Refines and improves product designs by conducting investigations and developing solutions;
Maintains close communications with the entire team and with the client.

Benefits :

We offer you the chance to develop your career in mechanical design engineering in a professional environment.
You will be involved in challenging projects for top clients.
You can gain international career experience.
We will offer you specialized trainings in mechanical designing.
Descrierea companiei
About us
HCLTech is a global technology company, home to 222,270+ people across 60 countries, delivering industry-leading capabilities centered around digital, engineering and cloud, powered by a broad portfolio of technology services and products. We work with clients across all major verticals, providing industry solutions for Financial Services, Manufacturing, Life Sciences and Healthcare, Technology and Services, Telecom and Media, Retail and CPG, and Public Services. Consolidated revenues as of 12 months ending December 31, 2022 totaled $12.3 billion.
To learn how we can supercharge progress for you, visit hcltech.com.
Know who we are
In 1976, there were only 250 computers in India. It was then that Shiv Nadar, the founder of HCL, led a team of eight young people who passionately believed in the power of information technology. From that vision, grew a global enterprise that redefined the Indian IT industry.
Today, HCLTech (which spun off as a separate unit in 1991) is one of the leading IT service providers worldwide, with a revenue of $12.3 billion. But while we may be a globally recognized leader in the tech and IT industry, we've never forgotten the start-up mindset that got us here.
We've always approached our work with an idea-first attitude because every one of our accomplishments—no matter how big or small—can be traced back to an idea's single spark.
It's that spark—that inner drive—that sets our people apart from our competitors. It enables us not just to pull off game-changing feat after game-changing feat but to better our world in the process.
At HCLTech, you'll supercharge your potential.
You'll find your career.
And you'll find your spark.
All at a place that knows that helping its customers stay on top starts by putting its people first.
We offer:
- career opportunities on your terms
- enriching job experiences
- an employment that you can trust in
- a diverse, international culture that values your whole self
We have been named as Global Top Employer for 2023 and certified as a Top Employer in 25 countries across three regions by the Top Employers Institute for consistency in people practices across the globe.
We have been recognized as a top employer in Australia, Brazil, Bulgaria, Canada, Costa Rica, Finland, France, Germany, Guatemala, India, Italy, Japan, Malaysia, Mexico, Netherlands, New Zealand, Philippines, Poland, Portugal, Romania, Singapore, South Africa, Sweden, United Kingdom and the United States. Of these 25 countries, we are ranked number one in 18 countries.
HCLTech has also received top honors in the key 3 geographies of its operations - Top Employer Europe 2023, Top Employer Asia Pacific 2023 and Top Employer North America 2023.
These accolades demonstrate our commitment to fostering a work environment with an innovative and a progressive work culture.
To browse career opportunities, click here
Diversity, Equity & Inclusion at HCLTech
Our DEI strategy has been designed to ensure that every employee feels included and valued. By fostering a climate free of bias, where equity and mutual respect are intrinsic, we are a result oriented and caring organization that nurtures intellectual strength and produces innovative solutions from the synergy of its people.
We endeavor to create and maintain a world class workplace. We strive to achieve this by creating a diverse and inclusive atmosphere where all our employees, regardless of rank or station, are treated equally.
We pride ourselves in being a company that focuses on building bridges that leads humanity into a sustainable and equitable future. This ideology of ours reflect our efforts to be diverse, equal, and inclusive with our entire workforce. We are operating currently in 60 nations and have employees from more than 150 nations. DEI is imperative for the future of HCLTech, and we have set up clear policies, processes, and governance structure to oversee our performance. Since 2016, an independent committee of the board guides and drives our DEI strategy.
Publicat 7 Mart. 2023
Reactualizat 28 Mart. 2023
Expiră 6 Apr. 2023
Joburi similare