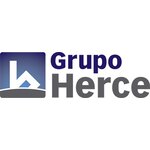 Limbă străină
Nespecificat
Permis conducere
Nespecificat
Candidatul Ideal
​We're looking for a
Bid/Tender Engineer
who'll be responsible for providing operational and technical support for elaboration of tenders/bids mainly in private sector.
What You'll Need
Bachelor's degree in Engineering, preferably in Civil Engineering with experience in industrial projects / works
At least 5 years of general professional experience
1-2 years' experience in elaboration of technical and financial bids/tenders (private sector financial offers and especially industrial facilities is a plus)
Experience in execution of construction works is a plus
Fluent in English and Romanian (both orally and in writing) is mandatory
Rigor in performing calculations and preparing documentation related to bids/tenders
Good knowledge of Excel and Microsoft Project
Experience in working with works estimate program an elaboration of the list of quantities
Excellent analytical and organizing skillsCustomer centric attitude with ability to adjust plans and actions to meet changing market / customer needs
Descrierea jobului
Duties & Responsibilities
Responsible for tender elaboration (industrial and civil engineering buildings), including technical and financial parts
Elaboration of the tender according to the offer request (including technical work description, declarations of conformity and guarantee certificates, quality plan, etc.)
Preparation of schedules of works
Economical offer preparation including:
Request price offers and technical sheets from equipment/materials suppliers based on the technical specifications
Verification of the list of quantities of works - investment / objects / specialties
Knowledge and understanding of cost structure of a project: direct costs, indirect costs, contingencies, profit
Initiate and propose clarification questions during the offer preparation phase
Elaborate de response for the clarification request in the evaluation process
Site visit of the future projects to identify all the elements necessary for the tender (occasionally)
Occasionally give technical support to works in progress (certification of works elaboration in Intelsoft)
Elaboration and deliver timely and accurate the technical and financial proposals
Client-oriented attitude
Monitor the market of public tenders in Romania in the company's' area
Interact with colleagues and customers in a professional and competent manner
Liaise with subcontractors, partners and supporting departments
Descrierea companiei
In 2005, holding company Grupo Herce successfully finished its first international project: the construction of an apartment building in New York. Consisting of 17 floors occupied by luxury apartments, the building is set in a privileged location in the heart of Manhattan, and is only a few steps away from Fifth Avenue. The success of this project led to the company's internationalisation process towards expansion into new territories, mainly in South America and Eastern Europe.
After analysing the market in Romania and discovering its great potential, the company chose the city of Cluj-Napoca to start operations and banked on a sustainable project by creating the company Vires Construct. This new construction company was set up with the aim of developing their activities in the country on a permanent basis. The staff is mostly Romanian, as is the company's management. As such, Vires Construct is an established company in Romania capable of carrying out all types of construction projects. The company also has a great competitive edge, due to the fact that it boasts over ten years' experience as part of the Spanish holding company Grupo Herce.
Publicat 6 dec. 2021
Reactualizat 3 ian. 2022
Expiră 5 ian. 2022
Nu îți face griji, poate joburile de mai jos îți pot fi de folos