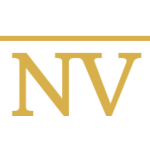 Influencer Marketing Specialist
Permis conducere
Nespecificat
Candidatul Ideal
-I'll be working with influencers, right?
If you're mesmerized by Instagram models, hooked on Youtube videos & addicted to 7 hours of Tiktok per day, you're the perfect fit for us!
Just kidding, you'd probably get nothing done.
But if you're into strategizing on what good ads should look like, health&wellness and you're an ambitious one, we might be right for each other.
A few things are required:
Excellent English communication skills
Some experience in sales/marketing
Basic understanding of email structure
Comfortable with Excels & databases (google drive, google sheets, google docs)
Basic understanding of marketing principles
Have seen at least a few influencer posts in your lifetime
Good time management skills
Self-motivated. We might be a bunch of great motivational speakers, but you need to own your stuff, little Tony Robbins
Team work. People. You'll be working with people all day long. If you hate people, no matter how awesome your team is, not gonna work.
Good with deadlines & working under pressure. You need to get sht done. On time. You'll be surrounded by a bunch of hard working go-getters, so we need your A game
Ambitious and proactive. Everyone on the team is working hard to achieve their life goals.
Attention to details + Patience - You need to notice the small stuff and be highly accurate in all you do
Discipline. If you don't have self discipline, you won't be able to keep up and we honestly don't want you around. Sum of the closest 5 people, remember?
Descrierea jobului
What you'll be actually doing
After finishing your morning coffee, you'll go straight into the metaverse with your VR headset speaking face to face with influencers. Oh wait, not yet. That's in a few years, Zuck lied to us.
For now, you'll be handling campaign details with the influencers we're working with. We're doing multiple platforms, so you have the opportunity to work on different social media channels like Youtube, IG, Podcasts, Tiktok, etc.
You're going to negotiate campaigns with your favourite cellebs and be rude to them if they don't deliver the content on time (jk, never be rude). As an over-all, you'll handle the marketing campaigns with specific influencers from start to finish, assuring that everything is delivered perfectly.
We need you to be fully responsible. You'll be in charge of:
Managing the influencer relationships with our brands
Helping with support - it's not always fun & games, sometimes you'll need to strap on the rubber gloves and do the hard work
Tracking - everything that goes wrong with the campaign is going to be your responsibility, so you better buckle up
Weekly goal - you'll be assessed every week and you have to reach your weekly goal. Won't lie to you, it ain't gonna be easy, but it sure will be fun. If you want first place, come play with us. If you want second place, go somewhere else. Rip Kobe
Descrierea companiei
Why should you join us?
You will not become a billionaire in 3 weeks or the next Elon Musk in 4 months. But you'll learn a lot, you'll spend time with go-getters, ambitious people. You'll have the potential to grow as much as your ambitions and energy can take you & you'll get the chance to meet world famous entrepreneurs who we're happy to call our clients
We're NV IMPACT, a Romanian start with a mission to revolutionize influencer marketing by creating a sustainable marketplace where creators are fairly paid and brands only advertise sustainable products.
You'll work with people who breathe marketing, a few Romanian Youtube stars & people who care a lot about their mental & physical wellbeing as well, besides being crazy workaholics.
We also have a crazy nice renovated office with a cool view, right in the heart of Cluj
Even though you're gonna fall in love with our office, you also get a few days remote per month (4), which will increase with your performance. Yeah, that's right, the better and more dedicated you are, the more days remote you'll have (if you want them of course). You also get more vacation days. Crazy, right?
The more effort you put in are and the more you'll do, the more you'll also earn - You get a piece of $ for every successful collaboration that you manage.
All the brands you'll be working with are ethical companies led by amazing people. We share the same values of sustainability, mental health awareness & positive actions. There's no negativity or drama, only good vibez.
Publicat 19 mai 2022
Reactualizat 16 iun. 2022
Expiră 18 iun. 2022
Nu îți face griji, poate joburile de mai jos îți pot fi de folos