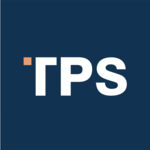 Industrial Panelbuilder Electrician
Candidatul Ideal
Profile
Experience with industrial panel building
Experience with panel plate preparation; drilling holes for proper assembling
Experience with wire preparation before connection; cutting and stripping the wires
Experience with cabling and connection work (big and small cables)
Experience with labelling cables and components according electrical diagram
Experience with cold wire testing of the complete panel
Understand and read electrical diagrams
You must have an Electrician diploma
Good level of English in speaking and reading is an advantage
You have at least three years experience as an industrial panelbuilder electrician
Descrierea jobului
Tasks & Responsibilities
You will work as an electrician on different projects where you will work on all types of Industrial cabinets and panels on location or in workshops at one of our clients in the Netherlands.
You will prepare the panel/cabinet plates; drlling holes for proper mounting.
You will mount all the components in the pannel according the relevant electrical diagram.
You will prepare the wires before connection; cutting and stripping the wires.
You will connect all the wiring in the panel according the relevant electrical diagram.
You will perform cold wire testing of the complete panel. All connections have to be checked without power. You will check if all the connections are made correctly and according electrical drawings.
Salary & other benefits
Weekly paid gross/bruto salary range: from €520,00 to €890,00.
Challenging projects varying from 40 - 58 hours per week.
TPS Office employees will be weekly available in the evening hours for housing visits,
for personal consults with project or housing related questions or anything else you wish to discuss.
Good and qualitative accommodation is paid and provided by the company; a private bedroom, shared kitchen, bathroom and internet etc. is provided and coordinated by TPS.
It's our ambition to make your stay in the NL as comfortable as possible by following the SNF Dutch Housing norms for temporary workers.
VCA safety certificate and BSN number are arranged and paid for by TPS.
Every employee will have TPS company car transport available.
The TPS Company Car is free of charge including gasoline for all professional/work related kilometers.
Descrierea companiei
General introduction to TPS

TPS is an agency between (electro)technical companies in The Netherlands and international electricians. We provide jobs for technicians who are experienced in sectors like: maritime, industry, buildings and infrastructure.TPS aims to be passionate, professional and reliable. We want to help you become a better version of yourself, we will do this together. Let's go further!
Publicat 15 sept. 2021
Reactualizat 15 oct. 2021
Expiră 15 oct. 2021
Nu îți face griji, poate joburile de mai jos îți pot fi de folos
CONFIDENTIAL

3500 RON

București