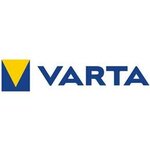 Industrial Engineer (Process Engineer)
Candidatul Ideal
- Good knowledge of time analysis and production line balancing;
- Good knowledge of ergonomics of assembly stations and production lines;
- Good knowledge using MS Office (Word, Excel, PowerPoint);
- English advanced / German represents an advantage;
- Minimum 3 years of experience in manual processes and/or semi-automate or automated;
- Higher education technical profile;
- Analytical thinking;
- Ability of technical analysis and solution finding;
Descrierea jobului
- Defines actions and provides support for their implementation following the balancing analysis of production lines;
- Defines the number of operators for future projects;
- Participates actively in the quotation phase of projects;
- Support for new projects in terms of establishing production times and manufacturing concept from the bidding phase of new projects;
- Responsible for the layout for the new production lines;
- Identifies and proposes new methods of improvement that lead to the reduction of expenses with the production line, working time and scrap;
- Actively participates in internal and customer RR to demonstrate the capacity of new production lines
- Develops and maintains Process Flow/PFMEA for new and existing projects
- Develops specifications for new equipment;
- Selects the suppliers for new line equipment;
- Monitors the production of new equipment and conducts meetings with suppliers to review the concept;
- Defines work parameters for the assembly stations;
- Develops documentation for the new projects ( work instructions, line parameters, layout etc. )
- Monitors the line performance after SOP;
- Support product specific ramp-up or change projects for e.g. new products, new materials, new equipment or new/relocated production processes according to standards;
- Create/update product specific production specifications (i.e. production process characteristics and parameters) according to standards;
- Update product specific production flow chart, production control plan (in close cooperation with Quality) and work instructions (pre-series, series) according to standards;
- Perform product specific testing and start-up of production process and pre-series production (e.g. ensure run@rate) and handover to production according to standards;
- Support update of product specific process FMEA according to local conditions and standards;
- Support to identify and implement product optimization;
- Solve proactively quality issues regarding customer complaints and reject rate (in close cooperation with QualityProduction);
- Identify and implement technical production processes optimization potential regarding quality, efficiency and capability (i.e. process parameters as e.g. Welding speed, dispensing time, screwing profiles, soldering speed, soldering parameters etc.) according to standards.
Descrierea companiei
VARTA group has a worldwide presence, operating five production and battery assembly plants in Germany, Romania, Indonesia and China as well as distribution centers in the United States, Europe and Asia which sell directly to customers in over 75 countries worldwide with almost 4.000 employees.

We define the future of battery technology to empower a more independent life.
Publicat 6 iun. 2022
Reactualizat 4 iul. 2022
Expiră 6 iul. 2022
Nu îți face griji, poate joburile de mai jos îți pot fi de folos