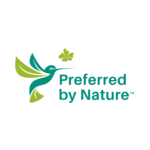 HR Recruitment Specialist
Permis conducere
Nespecificat
Candidatul Ideal
Apply by 13th August 2021

Are you that great Recruiter that can help us find the best staff to help us pursue our mission? Are you a great communicator that can relate to and talk with staff and potential staff of all levels and cultures in a direct yet sensitive way? Then you may be just the person we are looking for to be our new HR Recruitment specialist!

As such, you would be primarily supporting our European region with their recruitment needs but you will also support our global recruitment efforts as part of a fast-developing international non-profit organisation with over 270 staff, working in almost 100 countries, with 26 legal entities and still growing strong and fast. Last year alone we hired 60 people globally of which the Europe region (YOUR job) hired over half.

We currently have a Global HR team of 5 staff located in Guatemala, Indonesia, Denmark and Czech Republic, and headed by our HR Manager based in Malaysia. We are looking for one more HR specialist stationed in Poland, Czech Republic, Romania or Bulgaria

More specifically, your responsibilities will include:
- Support recruitment efforts including engaging with 'Hiring Managers' to develop Terms of Reference, obtain the necessary management approvals, make and post job announcements, screen candidates, arrange for, and support, the interview and hiring process, participate in onboarding, obtaining necessary employee documents, retaining documents as required. Expect recruitment including onboarding to take up a significant part of your time, around 80%
- Actively seek out potential candidates (headhunting) through LinkedIn and other platforms.
- As time permits you will also participate in developing our staff through direct interaction and active input in our various staff development initiatives
- Provide administrative support throughout the full employee life cycle for assigned staff in this region.
- Work with the HR Manager and the HR team to develop our HR standards and systems in an organization that emphasizes trust, accountability and transparency.
- Other duties as assigned.

Professional requirements
- Bachelor's degree (or equivalent) in human resources management or a related field.
- You have 2+ years of experience with HR recruitment and "headhunting".
- You are a fluent English speaker (written and spoken). Other languages of course an advantage.
- You know how to find, attract and hire talents through different social media
- You are a proficient user of the MS Office package (Word, Excel and PowerPoint)
- You have a good general understanding of administrative IT systems, and the ability to learn to work with
new programmes fast.

Personal qualities
- You are committed to integrity, openness and good governance.
- You possess a high level of self-discipline, an ability to organize and manage yourself and your time, as well as making independent decisions.
- You have good communication skills working with colleagues from other departments, our staff in many different countries, as well as people from outside the organization across many borders and cultures
- You are prepared to travel as needed (probably less than 10% of your time)
- You have an excellent sense of humor.
- You know the importance of confidentiality in HR
- You are responsive, punctual, and disciplined
- You believe in our vision and mission and want to contribute to fulfilling it.
Descrierea jobului
Position details
- Work time: Full-time position
- The position reports to our Senior HR Specialist for the European Region, who is based in Czech Republic
- Working location: Any of our offices in Czech Republic, Bulgaria, Poland and Romania, or home office in one of these countries
- Salary commensurate with qualifications and experience
- Expected starting date: As soon as possible

We offer
- An exciting and challenging position within a dynamic and innovative international organization with a mission-driven work atmosphere
- A friendly, international team of colleagues, with a pleasant work environment
- Excellent opportunities for growth and professional development
- Potential future international travel opportunities.
- All employees are members of the organization and have the chance to contribute to the overall development of Preferred by Nature through the annual General Assembly

How to apply?
Please submit your CV and letter of application (in English), including salary expectations, (without application letter will not be proceed) by 13th August 2021 via this link: https://preferredbynature.org/careers/hr-recruitment-specialist)

For questions, please contact:
Chris Schriver, HR Manager, email: cschriver@preferredbynature.org
Tereza Bezecna, Senior HR for Europe and Russia, email: tbezecna@preferredbynature.org
Descrierea companiei
Preferred by Nature is a non-profit organisation that works for sustainable land use and climate-friendly solutions. With 250+ staff around the world, our projects build capacity, raise awareness, conserve nature and streamline sustainability through innovation.
Find more about us on our website: www.preferredbynature.org
Publicat 2 iul. 2021
Expiră 1 aug. 2021
Nu îți face griji, poate joburile de mai jos îți pot fi de folos