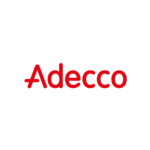 HR Generalist
Adecco Romania
1 poziție
Anunț verificat
Textul acestui anunț a fost verificat de echipa eJobs pentru a elimina posibile greșeli sau conținut discriminatoriu.
Descrierea jobului
Client Description:
Adecco Permanent Placement is looking for its client, a leading global provider of mission-critical products and services to customers in the biopharma, healthcare, education & government, for a 12 months contract, a HR Generalist, for Bucharest.
Responsibilities:
Main purpouse of the job:
In this role you will take responsibility for providing general HR assistance to business unit or corporate functional area which may include recruiting, selection and staffing, employment and personnel documentation, job evaluation, compensation, and benefits., and we are offering this role on a Full Time., maternity cover contract for 12 months.
You will work Monday to Friday, 09:00 to 17:00. You will be on a hybrid working arrangement, working flexibly between the home and office.
Home office – Bucharest, in the proximity Timpuri Noi Square
Job Profile
· Maintain up to date the employee files and records according to the local legislation
· Collect and centralize payroll data and maintain contact with payroll agency
· Understand local legislation and drive changes to be compliant.
· Managing the requests of the employees (individual employment contract, additional documents, employment documents, decisions, certificates, job sheets etc)
· Handle the employee's onboarding, new hire orientation and exit interviews
· Maintain ongoing relationships with employment agencies to ensure the selection of the most qualified candidates
· Support and prepare by case the employee needed documentation
· Establishes recruiting requirements by studying organization plans and objectives; meeting with managers to discuss needs.
· Determines applicant requirements by studying job description and job qualifications.
· Attracts applicants by placing job advertisements; contacting recruiters, using newsgroups and job sites.
· Determines applicant qualifications by interviewing applicants; analyzing responses; verifying references; comparing qualifications to job requirements.
· Evaluates applicants by discussing job requirements and applicant qualifications with managers; interviewing applicants on consistent set of qualifications.
· Manages intern program by conducting orientations; scheduling rotations and assignments; monitoring intern job contributions; coaching interns; advising managers on training and coaching.
· Updates job knowledge by participating in educational opportunities; reading professional publications; maintaining personal networks; participating in professional organizations.
· Identify training and development needs within an organization through job analysis, appraisal schemes and regular consultation with business managers and human resources departments
· Design and expand training and development programs based on the needs of the organization and the individual
· Work with the management team and process leads to develop internal programs and trainings
· Consider the costs of planned programs and keep within budgets as assessing the return on investment of any training or development program is becoming increasingly important
· Conduct appraisals
· Devise individual learning plans
· Produce training materials for in-house courses and manage the delivery of training and development programs
· Monitor and review the progress of trainees through questionnaires and discussions with managers
· Evaluate training and development programs
· Amend and revise programs as necessary, in order to adapt to changes occurring in the work environment
· Have an understanding of e-learning techniques, and where relevant, be involved in the creation and/or delivery of e-learning packages
· Implement and administer employee policies, identify ways to improve policies and procedures Support the HR department in implementing programs to help improve the employee experience
Candidate Profile:
· Bachelor's degree or equivalent experience required
· Excellent command of English
· HR or related experience preferred
· Must have a proven track record of relationship building with both internal and external customers.
· Strong knowledge of local legislation
· Strong analytical and problem-solving skills. Excellent oral, written and interpersonal communication skills.
· Ability to handle employee conflicts and differences by interpreting verbal/ non-verbal behavior, detecting perceptions and needs of employees, understanding and valuing employee differences.
· Demonstrated business acumen and the ability to understand business strategy and goals.
· Requires working knowledge of MS Office and HRIS systems.
· Ability to work independently and with a team.
· Highly customer focused as well as proactive and team focused
Descrierea companiei
Grupul Adecco este lider mondial în furnizarea de servicii specializate de resurse umane. Serviciile pe care le oferim vin ca o oglindire a cunoașterii pieței din România și a înțelegerii clare a nevoilor clienților, ca rezultat a 50 de ani în care am acumulat experiență și cunoștințe și în care am implementat tehnici și metode moderne de lucru.
Publicat 22 Sept. 2022
Reactualizat 20 Oct. 2022
Expiră 22 Oct. 2022